Sprint announces Ice Cream Sandwich update for HTC devices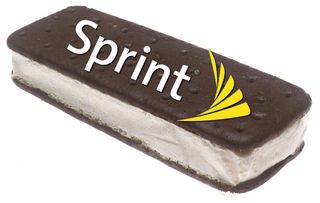 Word has arrived from Sprint regarding the future availability of Android 4.0 Ice Cream Sandwich for their smartphones, with an announcement having been made today about their HTC line of devices. From the Sprint Community portal blog:
These HTC phones join the short list of other existing Android devices to receive the Ice Cream Sandwich OTA update. We'll be looking for the update to arrive early next year, but it definitely couldn't arrive soon enough.
Source: Sprint Community Blog; Thanks for the tip, leerage!
Queue the people bitching about WAHHHHHHHH!! Where is the EVO 4G?!? PS- I have this phone. Don't really care because I'm just about ready to upgrade.

Can you tell it agaon?! Do you have time?!

per Sprint blog: "SeanD. Nov 7, 2011 8:35 AM (in response to VADERSBANE) This announcement is about HTC devices only. Information about devices not listed above, including the original HTC EVO 4G, will be communicated at a later date." In the end, I doubt the EVO4G gets the ICS update. My upgrade isn't available until May. Sigh.

I agree. If they update the EVO they pretty much have to update the EVO Shift and any other phone with better specs than the EVO that came later. That's a lot of updating for older phones.

I know this is 9 weeks old, but here's a recent announcement that suggest that the EVO 4G as well as Thunderbolt will get ICS this month. http://www.itproportal.com/2012/01/11/htc-smartphones-get-ics-updates-so...

In the end the EVO 4G will get a version of ICS...all you have to do is wait i am sure a DEV someplace will make it happen....ROOT fixes the problem!!

You know, after hearing from both HTC and Sprint. It is so different that HPalm. That was so freaking frustrating to hear one thing and not get it.

the headline i want to read is - "Sprint announces Galaxy Nexus".

I'm more than happy with the EVO 3D and I'll use it until they start releasing Sprint's LTE line up.

yes announce the phone then have spot for LTE card. done and done.

Lets see how long the Samsung devices take to get ICS.

I'm sure sammy will get in the ics game by christmas 2012, just in time for the end of the world lol

I wonder what percentage of Android Central readers on Sprint have the original EVO 4G (like me)? Not surprising that it's not on the update list, but that's gotta be a huge proportion of people interested in ICS on Sprint.

On the plus side, most of us will be eligible for an upgrade by the summer anyway. So no real biggie, I guess.

If your rolling with an og evo and read these blogs you should have root by now. In that case it shouldnt matter. Ill have ics on my evo 4g before people with a stock nexus s get theirs. Really not concerned. Only thing concerning me is when sprint will get the the the galnex or if i should just grab a gs2 off craigslist for 300.

I do.
As long as MikMik makes a cool ROM for us OG Evo users, I'm OK.

I would never accept an OTA from a carrier anyway. Thank goodness there are a ton of great developers out there who like to tinker.

when did Stiffy defect to Android?

What does early 2012 mean?

Hopefully this will light a fire under the other mfg's to provide their '1st Cut' device list. Kind of says Wimax isn't an ICS deal breaker doesn't it?

dumb question- I rooted my EVO 3d- I have Hboot 1.5 so i had to use the HTC method to root. Will I be able to take advantage of this? OR should I just wait for someone to develop the rom?

how bout gingerbread for my damn epic 4g???!!!!

Wawww no original evo 4G. Hope we will get soon or we are eligible to upgrade.

A good new to start my new year :D
Android Central Newsletter
Get the best of Android Central in in your inbox, every day!
Thank you for signing up to Android Central. You will receive a verification email shortly.
There was a problem. Please refresh the page and try again.