Sony Ericsson Xperia Active review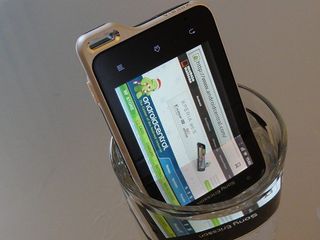 The idea of tougher, water-resistant electronics is nothing new, but this year we've seen rugged smartphones becoming increasingly more mainstream. Motorola has had a go at this type of product with its DEFY line, while Casio gave us the ridiculous G'zOne Commando, a phone you could probably drive a tank over. The Xperia Active sees Sony Ericsson enter this arena with a water-resistant, aluminum-framed device, aiming to strike a balance between ruggedness, aesthetics and pocketability.
We've been getting to grips with the Xperia Active over the past couple of weeks, so read on to find out what we thought ...
Swipe to scroll horizontally

A well-built and good-looking device with speedy internals and a bright, clear screen. Water resistance works as advertised. Lots of bundled accessories.

Will be too small and too bulky for many. Paltry internal storage and tiny SD card.

Row 1 - Cell 0



It's not the phone for everyone, but the Xperia Active is well-suited to the particular niche it's aiming for. It's a thoughtfully-designed smartphone that will appeal to anyone after something a little tougher, or smaller, than what's offered by mainstream devices.

Swipe to scroll horizontally
Hands-on Video
YouTube link for mobile viewing
Hardware
The Xperia Active is quite unlike anything Sony Ericsson has previously brought to market. First of all, it's tiny -- just 3.6 inches tall with a 3-inch screen. Being a rugged smartphone, though, it makes up for its its small front face by being fairly girthy. At 16.5mm (0.6 inches), it's almost twice as thick as many larger phones, though most of that extra heft is down to the heavy-duty protective back panel. In terms of industrial design, the Xperia Active is a sturdy but good-looking device. Its aluminum trim and rubbery textured back means it feels good in the hand, while the wrist strap catch on the bottom right corner gives it a unique and memorable appearance.
As it's such a small phone, the Xperia Active's screen runs at a lower resolution than most -- 320x480 (HVGA) to be precise. With high-end smartphones moving to 720p panels, that may sound like a meager pixel count, however on a device of this size, it works well enough. And thankfully Sony Ericsson hasn't skimped on display technology, as the Active features Sony's Mobile Bravia Engine, just like the Arc, Ray and others. SE's zero-air gap tech is also present on the Active's screen, greatly reducing the space between the capacitive surface and the LCD, and giving exceptional display clarity.
Below the screen lie the three standard capacitive buttons -- home, menu and back, and along the edges you'll find the usual combination of volume rocker and power button, along with a physical camera button, which can be held down to activate the camera app at any time. The usual microUSB connector and 3.5mm headphone jack are found on the bottom of the phone, covered by large, water-tight doors to maintain water and dust resistance. Take the back off the Xperia Active and you'll find a that there's actually a sealed, water-tight secondary door beneath the main cover -- prise this off, and that's where you'll find your 1200mAh battery, SIM card slot and microSD card port.
For the record, the official specs indicate that the phone should be water resistant for up to 30 minutes at 1 meter. So you won't be checking your email from the bottom of a lake, but you'll still have plenty of protection against water hazards that might damage other smartphones. For our completely non-scientific water resistance test, we dunked it repeatedly in a glass of water. It still worked afterwards, and thanks to the Active's wet finger tracking technology, you're even able to operate the touchscreen with wet hands, or a wet screen, or both.
As a phone aimed at ourdoorsy types, the Xperia Active is bundled with a generous selection of accessories to help you use it out in the wilds. In the box you'll find the usual charger, USB cable and headphones, along with a wrist wrap, protective arm strap and ear clips. There's also an optional white back cover bundled with the phone, which has a smoother plastic texture than the standard black back cover. We suspect this might be a little difficult to keep hold of if the phone becomes wet, but it's nice to be given the choice, regardless.
A lot of rugged smartphones fall short when it comes to computational horsepower, but the Xperia Active packs some reasonably powerful internals that compare favorably to a lot of mid-range devices. Essentially, its guts are much the same as the Xperia Arc, Ray and Neo, with just a few exceptions. There's a 1GHz single core, second-generation Snapdragon chip inside, along with 512MB of RAM and 1GB ROM, of which 420MB is available for apps. Yeah. That's less internal storage than we'd like, and given that the Active ships with a 2GB microSD card, you can expect media storage to be equally cramped, too.
There's no front-facing camera on the Xperia Active, but there is a respectable 5-megapixel camera around the back, which can record video at up to 1280x720 resolution. This isn't an EXMOR R sensor like some other SE devices, but it's a capable entry-level shooter, and the 720p recording capability is a welcome bonus on a phone of this size.
Boring old phone calls, too, worked well, despite the Active's unusual dimensions. Calls were clear and network reception was comparable to other smartphones.
The size of the Xperia Active means it's some way off being a mainstream smartphone, but the hardware is well-tailored to fit the niche that Sony Ericsson is aiming for. Our only real hardware grievance concerns the thickness of the device, which makes it feel unnecessarily bulky despite its small size. Nevertheless, we can't complain about the phone's specs, and while a 1GHz Snapdragon chip is no longer cutting edge, it's still reasonably nippy.
The Specs
Software
The Xperia Active runs Android 2.3.4 Gingerbread and the latest version of Sony Ericsson's Xperia UI. As it's a 2011 phone, Sony Ericsson will upgrade it to Ice Cream Sandwich sometime in the future. We've seen the Xperia UI before on every SE phone released this year, but even so, there are a few new software features present on the Active.
As ever, you've got five homescreens to customize with a variety of dark, glass-themed widgets from Sony Ericsson, in addition to the usual Android stuff. As it's a small device, SE has switched away from its usual icon dock at the bottom of the screen, instead opting for app shortcuts in each of the four corners. This means it's much easier to hit a particular icon than it would be if they were clustered together at the bottom of the screen. Multiple apps can also be linked in one corner for convenience, with a radial menu popping up to allow you to choose between apps if you do this.
UI performance (and general phone performance) is superb as ever, and that 1GHz Snapdragon is more than capable of handling Android 2.3 on a HVGA display. It also helps that Sony Ericsson's Xperia software, including the Xperia launcher, has always been among the speedier custom UI layers for Android.
A recent software update brought skinning support to the Xperia UI, and this is included on the Xperia Active, too. There's a half-dozen skins to choose from, which changes the wallpaper and background images used for certain buttons and lists. Changes are mostly subtle and color-based, however.
There's also a sprinkling of apps to help out with navigation and exercise, such as a compass app and WalkMate, which works like a pedometer and can be left running in the background to track the number of steps you make in a day. In addition, there's a fully-featured Personal Trainer app to help you keep track of any other kinds of exercise you might find yourself doing.
Besides that, it's the same, fully-featured Xperia UI that we know from earlier 2011 Xperia phones, with a host of familiar features, including --
Connected Devices: Lets you send multimedia content on your phone to other DLNA-equipped playback devices.
Data Monitor: Keeps track of mobile data usage by month, or since a particular date.
Facebook Inside Xperia: Integrates social networking with the phone's built-in apps, showing Facebook updates alongside contact cards, and pictures from Facebook in the Gallery app.
Music Unlimited and Video Unlimited: Sony's movie and music store, formerly known as Qriocity.
TimeScape: Shows email, text messages, social updates and other content in a scrollable 3D list
TrackID: A music identification app, similar to SoundHound and Shazam.
Trace Keyboard: An optional Swype-like keyboard that lets you type by drawing a line through the letters that make up a word.
Battery Life
The Xperia Active ships with a 1200mAh battery, which doesn't sound like much alongside the gigantic batteries inside large-screened devices. Of course, when you're only powering 3-inches of touchscreen, you don't need such a hefty battery. We found that even with heavy use consisting of browsing over HSPA, music playback and voice calls we got through a fully day on a single charge, with plenty of juice to spare.
We noticed that video playback in general, and streaming in particular seemed to take a heavy toll on the phone's battery, though that's true of just about any smartphone (and you're not going to be watching hours of video on a 3-inch screen anyway). Regardless, with a regular nightly charge you shouldn't run into any issues.
Camera
The Xperia Active has a 5-megapixel rear camera with LED flash and a dedicated camera button. It's a fairly run-of-the-mill smartphone camera -- not bad, but definitely nothing special. Still shots look good enough in daylight, but performance rapidly degrades in low light, resulting in blurry, out-of-focus pictures. Like we said, this is no EXMOR R sensor.
Likewise, video shot at 720p resolution in daylight was of decent quality, with frame rates around 29fps and above-average dynamic range. But we experienced similar issues with low light performance while recording video, as you'll see in our sample reel below. Thankfully, though, we found that frame rates remained stable at 29fps, even in low light.
Finally, we were impressed with the Active's panoramic capabilities. It's not as quick or easy-to-use as Samsung or HTC's panorama modes, but it produces great-looking wraparound shots, and if you've got a 3DTV, you can also view your panoramas in 3D mode too.
We think it's worth mentioning that panoramas seemed much easier to shoot on the Active than the Arc S, which is surprising given that phone's superior 8.1MP sensor and faster CPU. While the Arc S constantly berated us with "too fast" or "too slow" warnings, cancelling our panoramas as it did so, the Active was much more forgiving. Maybe it's a software thing.
YouTube link for mobile viewing
Hackability
Being a Sony Ericsson phone, it's possible to officially unlock the Xperia Active's bootloader if you so desire (possibly voiding your warranty in the process, of course). And although it's a niche device, but that doesn't mean the Android hacking and development community has overlooked the Active. The phone has been rooted, and there's a version of ClockworkMod Recovery available, too. There's also a port of CyanogenMod 7.2 in the works, thanks to the FreeXperia project, as well as a handful of other custom ROMs on the XDA Xperia forum.
Wrap-up
It's not going to be the phone for everyone, but the Xperia Active is well-suited to the particular niche it's aiming for. It's a thoughtfully-designed little smartphone that will appeal to anyone looking for something a little tougher, or smaller, than what's offered by mainstream devices. Drop it, and it's not going to shatter into a million pieces. Use it around water, or in heavy rain, and you won't have to worry about damaging the internals or voiding your warranty. You probably couldn't drive a tank over it, but equally that means you get a phone that's not covered in ridiculous-looking rubber padding.
Let's not forget that it's also the only rugged, waterproof Android device currently guaranteed an update to Ice Cream Sandwich, and the one with the easiest rooting path.
We'd have liked it to be a bit thinner, though, and we're sure there will be some who would like to see a rugged phone with a more generous display size. But Sony Ericsson has delivered something of a first when it comes to tough, water-resistant devices -- a complete lack of compromise when it comes to specs and functionality. You get most of the multimedia goodies offered by mainstream SE phones, and speedy hardware too. If you're after something a little less delicate than the average smartphone, you could do a lot worse than the Xperia Active.
Be an expert in 5 minutes
Get the latest news from Android Central, your trusted companion in the world of Android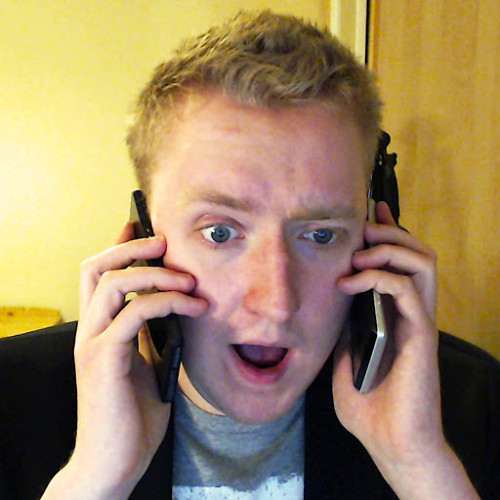 Alex was with Android Central for over a decade, producing written and video content for the site, and served as global Executive Editor from 2016 to 2022.