Should you buy a Nest Aware subscription for your Nest Camera?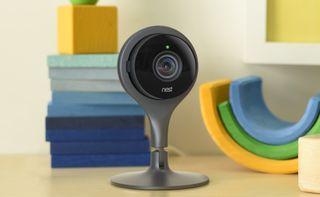 (Image credit: Google)
Best answer: Yes. While useful without the subscription, a Nest Aware subscription plan gives you access to cloud storage as well as the ability to share clips, receive Intelligent Alerts, and customize activity zones.
What is Nest Aware?
Nest cameras are some of the best Google Home compatible devices you'll find, but a Nest Aware subscription makes them even better. Nest Aware is a subscription service offered by Nest that works to enhance the function of various Nest Cams. This service provides a few important benefits, especially for those who want to be able to store recordings for use in the future.
Nest Aware enables running cloud storage for all of the videos captured by any of your Nest devices, displayed in a timeline view. Events can be searched or sorted by device, and individual clips can be easily shared from the Nest app to anyone who might need to see them. Additionally, you'll be able to customize specific areas on the camera footage where motion detection is ignored, helping to cut down on erroneous alerts caused by moving foliage or vehicles.
While cloud storage is nice — really, a necessity since there are no local storage options with Nest products — the best feature might just be Intelligent Alerts. In a nutshell, these allow your camera to understand what it's seeing and give you specific alerts for events. This includes being able to recognize things like packages (and package thieves), specific people, pets, and even to listen for emergency signals like glass breaking or a smoke detector alarm.
In the chart pictured above, you'll see which Nest devices support each of the Intelligent Alerts features. Some features are automatic — like the ability for Nest speakers to listen for glass breaking or a smoke alarm going off — while features like Familiar Faces require a little bit of input from you.
People who might frequently visit your home — like family members or friends — can be labeled from within the Nest app. Any time your Nest cameras see one of these faces, it'll let you know who was spotted. If someone familiar wasn't spotted, you'll receive a specific alert citing that an unfamiliar person is hanging around your premises, potentially warning you of someone up to no good.
Old Nest Aware vs. new Nest Aware
Previously, there were three different subscriptions available, ranging from $5 per month to $30 per month. While the plans started out cheaper than the new options, they could quickly max out to be much more expensive. In addition, if you had multiple Nest cameras, you had to pay an additional fee per camera.
All of this has changed with the long-awaited arrival of Nest Aware 2.0 in early 2021. The most significant benefit of the new Nest Aware is that you won't have to worry about paying for coverage on a per-camera basis. Instead, all of your Nest products — including the Nest Cam, Nest Hello, and Nest Secure — will be covered, and you will have access to all of the best features.
When looking at the original service, your subscription was on a "per camera" basis, whereas Nest Aware 2.0 is based on a "per home" basis. There are a lot of features that are automatically included in the new plans, such as sound detection, emergency calling, and event-based recording (EBR). EBR begins recording only after your Nest Cam has detected activity, and is available with both the standard and Plus versions.
Aside from the subscription pricing being based on a "per home" account, the new Nest Aware plans have changed how they handle your video history. The standard Nest Aware plan is priced at either $6 per month or $60 per year. This provides you 30 days of event video history, additional camera features including Intelligent Alerts, sound detection, and emergency calling.
As for Nest Aware Plus, you'll pay either $12 per month or $120 per year but are provided with a pretty substantial benefit compared to the standard version. Continuous recording does exactly what you think, offering 24/7 video history that is available for 10 days. Additionally, Plus subscribers have access to up to 60 days of event-video history, which is only recorded when motion is detected.
Can you keep your original Nest Aware subscription?
Those who previously had the first-generation Nest Aware subscription can use and renew those subscription plans moving forward. However, if you migrate your Nest account to your Google account, you will be forced into using the new Nest Aware.
What we don't know is how long Google will allow Nest Aware subscribers to keep their original subscription plans. We are expecting this to change at some point, but for now, Google has not provided any information as to how long it will be before everyone has to migrate to the New Nest Aware subscription plans.
Should you subscribe to Nest Aware?
It almost seems like subscribing to Nest Aware will run your wallet dry after paying the premium for the Nest Cams and other Nest products. But there's just something about having video recordings readily available — in addition to those impressive intelligent alerts — in case something major and catastrophic does happen.
Having access to features like event video history, sound detection, familiar faces, and emergency calling are important for the security of your home. Plus, instead of the pricing being based on the number of cameras in the home, moving to cover your "home" of products is rather beneficial. Just remember that, at $6 per month (or $60 per year), you will miss out on having 24/7 video history and are limited to 30 days of event video history.
Those who want all of the features will want to subscribe to the new Nest Aware Plus. For $12 per month or $120 per year, you get 10-days of 24/7 video history and up to 60 days of event video history. This can prove to be rather beneficial and helpful in your attempts to keep your home safe and find anyone who did wrong-doing at your house.
Access your recordings
Get started with Nest Aware
If you want to get the full Nest security package, you'll want to sign up for Nest Aware. This subscription starts at $6 per month, but you'll likely want to go Premium for 24/7 recording.
Keep your home safe
Google Nest Cam Indoor surveillance camera
You need the camera
Nest Aware is useless unless you have the Nest Cam to go along with it. This camera can be placed just about anywhere and will help you keep an eye on what's going on.
Sign up for Black Friday email alerts!
Get the hottest deals available in your inbox plus news, reviews, opinion, analysis and more from the Android Central team.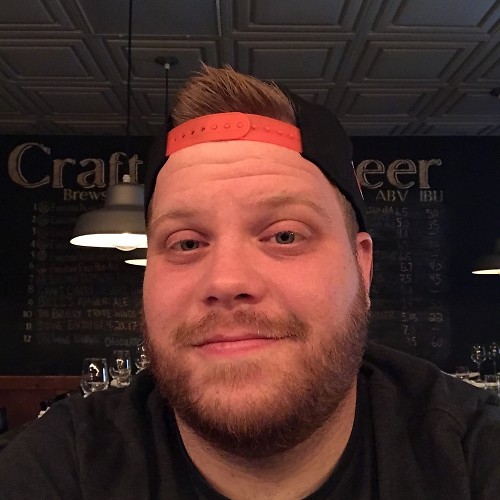 Senior Editor - Chromebooks, tablets, and wearables
Andrew Myrick is a Senior Editor at Android Central. He enjoys everything to do with technology, including tablets, smartphones, and everything in between. Perhaps his favorite past-time is collecting different headphones, even if they all end up in the same drawer.