Santa Tracker returns with new games, Android Wear and Chromecast support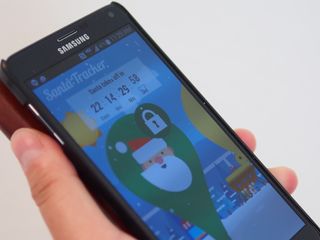 With the holidays around the corner, Santa and his elves are returning for another year and Google has updated its Santa Tracker app for 2014 with some additional features. This year, the updated app comes with new games alongside integration for Android Wear and Chromecast support.
Hit up the Google Play icon at the top to grab the app and play the various games available right now. Come the 24th, you can follow Santa around the world through the Santa tracking feature within the app.
ohhh, chromecast support is nice.... last Christmas Eve, I had to bust out my old Evo and dust off an HDMI cable to get this on my TV. It was perfect background fodder while preparing for santa's visit.

I think they had Chromecast support last year. I remember using it. I even gave the app a review and mentioned the Chromecast functionality.

hmmmm.... I am now wondering if I did not get my chromecast until after christmas??? I thought I had it by then, but maybe not? Either way, I am excited for it for this year!

Am I the only one who can't find any Chromecast Button? WHERE SHOULD IT BE?????? :d Posted via the Android Central App

I am guessing it will be on the santa tracker which is locked until christmas eve.

I think it's within the different "games" inside the app. It will only show when it "sees" a Chromecast in the area. If you're away from it the icon will not show.
Android Central Newsletter
Get the best of Android Central in in your inbox, every day!
Thank you for signing up to Android Central. You will receive a verification email shortly.
There was a problem. Please refresh the page and try again.