These are all the phones Samsung is releasing in 2018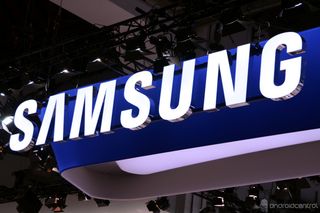 (Image credit: Android Central)
If you own an Android phone, there's a really good chance it's got a Samsung logo on it. Samsung is the most popular Android OEM on the planet, and to achieve this, the company releases a ton of hardware every year.
Samsung's highlight phones come from the S and Note lineups, but in between those, you'll find a variety of mid-to-low-end gadgets, too.
To make sure you're up to date with what Samsung's got cooking, these are all the phones it's releasing in 2018.
The phones that we're still expecting
Samsung Galaxy Note 9
This August, Samsung's expected to release its second big flagship phone for 2018 — the Galaxy Note 9.
Samsung's Note is often a showcase for the best that the company has to offer, and this shouldn't be any different. Early rumors are pointing to a design that's very similar to last year's entry, save for a slightly different layout on the back with the fingerprint sensor and dual camera setup.
The camera is said to be a big focus for Samsung with the Note 9, and after decreasing the battery capacity from the Note 7 to the Note 8, we're happy to hear talk of the Note 9 coming with a giant 4,000 mAh battery.
Official pricing for the Galaxy Note 9 is unknown, but don't be surprised if this one reaches beyond the $1000 marker.
Samsung Galaxy Note 9 rumors: Release date, specs, price, and features!
The phones that have been released
Samsung Galaxy S9/S9+
The Galaxy S9 and S9+ were announced in February, and although the two phones have a lot in common with the S8 series, they're still two of the best Android handsets you can buy in 2018.
Highlights for the S9 and S9+ include Samsung's always-great Super AMOLED displays, Snapdragon 845 processor, and radically improved cameras. Both phones have a physically-changing aperture that helps out tremendously with low-light photos, but only the larger S9+ has a second telephoto camera on the back.
While the starting price for the S9 and S9+ isn't cheap at $720 and $800, respectively, the phones' age means you can now find a lot of deals and promotions that help to cut costs.
Samsung Galaxy S9 and S9+: Everything you need to know!
Samsung Galaxy A6/A6+
As much as we love the S9 and S9+, we also understand that an upwards of $700 is way too much for some people to spend on a phone. If you want a good chunk of the S9 experience at a fraction of the price, that's where the Galaxy A6 and A6+ come into play.
Both phones are touting Super AMOLED Infinity Displays with an 18:9 aspect ratio, and while the resolution is bumped down to HD+ and FHD+ for the A6 and A6+, the panels themselves are still great.
The A6+ comes with dual 16MP + 5MP cameras and a 3,500 mAh battery while the A6 has a single 16MP lens and a 3,000 mAh unit. The phones are available now in India, with the A6 starting out at $325 and the A6+ slapped with a price tag of nearly $385.
See at Samsung (opens in new tab)
Samsung Galaxy J6 and J8
The Galaxy J6 and J8 were announced alongside the A6/A6+ in late-May, and as expected, are decidedly less impressive compared to their A-series counterparts.
You'll still find a Super AMOLED Infinity Display no matter if you choose the J6 or J8, but both have a resolution of just HD+. The J6 has a single 13MP camera on the back, the J8 has dual 16MP + 5MP rear cameras, and both come equipped with Android Oreo.
The J6 starts at around $207 with the J8 going for a bit more at $281.
See at Samsung
Samsung Galaxy J7 and J3
Although the J6 and J8 likely won't be coming to the U.S. anytime soon, that's exactly where the J7 and J3 are heading!
The lower-end Galaxy J3 has a 5-inch HD screen, 8MP rear-facing camera, and a 5MP selfie camera. As for the J7, you'll find a 5.5-inch HD display, 13MP rear camera, and 13MP camera on the front.
Although further specs for the J7 remain unknown at this point, it's been confirmed that the J3 has the Exynos 7570 processor, 2GB RAM, 16GB of storage, Android 8.0 Oreo, and a 2,600 mAh battery.
The J3 is already available on AT&T, and it carries a price of $209.
See at AT&T (opens in new tab)
Samsung Galaxy J4
The Samsung Galaxy J4 was launched in India in early June, and similar to the other J-series phones we've talked about so far, is yet another budget offering from Samsung.
Notable specs include a 5.5-inch HD display with the older 16:9 aspect ratio, the Exynos 7570 CPU, 2GB RAM, and 16GB of storage. If you want to spend a bit more cash, you can pick up a model that comes with 3GB RAM and 32GB of storage.
As for the camera situation, you're looking at a 13MP rear sensor and 5MP selfie camera. There's also a 3,000 mAh battery.
The 2GB + 16GB model will set you back about $148 while the 3GB + 32GB variant is going for $177.
See at Samsung (opens in new tab)
Samsung Galaxy S Light Luxury
A phone so nice they released it twice! This May, Samsung surprised us by releasing the Galaxy S Light Luxury — a rebranded and "lite" version of the 2017 Galaxy S8.
On the outside, the S Light Luxury looks nearly identical to the S8. It has an 18.5:9 Super AMOLED display that measures in at 5.8-inches with a resolution of FHD+. The back is made out of glass, the fingerprint sensor is to the right of the camera, and the Bixby button (for better or worse) is here, too.
Inside, however, Samsung swapped out the S8's internals with a mid-range setup. You'll find the Snapdragon 660, 4GB RAM, and 64GB of storage. The rear and front cameras are 16MP and 8MP, respectively, there's a 3,000 mAh battery, an IP68 rating, and wireless charging.
You can buy the Galaxy S Light Luxury in China right now for around $626.
Samsung Galaxy A9 Star/A9 Star Lite
Last on our list is the Samsung Galaxy A9 Star series. Composed on the A9 Star and A9 Star Lite, both phones were announced for China in early June. While the A9 Star Lite is pretty much just a rebrand of the A6+, the regular A9 Star carves its own path.
Specs wise, the A9 Star has just about everything you'd expect from a mid-range 2018 Samsung phone. There's a 6.3-inch Super AMOLED FHD+ display, dual 16MP + 24MP rear cameras, 24MP selfie camera, Snapdragon 660 processor, 4GB RAM, and a pretty big 3,700 mAh battery.
Design wise, the A9 Star looks quite a bit different compared to Samsung's other 2018 phones. The dual cameras on the back are positioned near the far left and the fingerprint sensor is placed farther up than usual. These aren't huge changes, but when compared to the rest of Samsung's portfolio, are pretty noticeable.
The Galaxy A9 Star costs around $570 while the A9 Star Lite goes for $310.
Android Central Newsletter
Get instant access to breaking news, the hottest reviews, great deals and helpful tips
Joe Maring was a Senior Editor for Android Central between 2017 and 2021. You can reach him on Twitter at @JoeMaring1.
I think that's rumored to launch next year

In this day and age, I simply can't understand why some of Samsung's midrange offerings command such a premium price. It's almost bordering on the price of some flagship grade phones! This is why I personally dislike Samsung, not because of some misguided "hatred" towards the sheep out there who think there are only iPhones and Galaxy S's, but simply because Samsung devices represent very, very poor value for money regardless of their features or quality.

I couldn't agree more. Samsung phones are extremely poor value for money, full of bloat that slow down their phones. Don't get me wrong, Samsung made beautifully designed phones but I can't stand their policy on updates or their horrendous software. Those are some of the main reasons why I will stick to buying Pixels as the Pixel has my favourite version of Android.

No harm but you do talk utter utter nonsense! extremely poor value for money how? cause their hardware does alot more than your pixel does and is better built with the best Amoled screen available? and on the so called bloat software, look deep enough and you'll find plenty of useful features that will be copied and released by Google in the next version of Android.

I'd much rather have a durable phone than a "pretty" glass phone that breaks (my Pixel 2 XL is just as well built as your Samsung and way more durable) easily and Samsung for all their hardware have crap software and you can keep your gimmicks masquerading as"features" that will make your S9 lag. I have all the features I need on my Pixel and I'm not willing to give up the smooth performance and fluidity of stock Android and the timely updates for the overwhelming gazillion features that I have no interest in using Now go back to being a Samsung shill.

Yeah but is your pixel waterproof and can it be used at legacy credit card machines like Samsung Pay?

My Pixel is waterproof (I have the Pixel 2 XL), and why would anyone use the outdated magnetic strip payment? Google Pay all day long over Samsung Pay.

Why would anyone use it? Maybe because not all merchants have switched to the new POS terminals?

The outdated megnetic strip terminals on your precious Samsung Pay are the real POS terminals unlike the modern ones Google Pay uses which hasn't been hacked unlike Samsung Pay.

We get that you **** your pixel nightly, now gtfo

Nah I'm having way too much fun trolling you Samsung sheep, come back when you get Android P at the end of 2019 if you're lucky lol while I'll be enjoyed Android P on my Pixel 2 XL long since lol

But your not trolling? your just coming across like a pixel fanboy (which is ridiculous same you've literally only owned the phone a week) you slate Apple but least they make their own hardware and Google will be copying the Iphone notch, you slate Samsung who have better hardware hands down than any LG product! you praise Google who don't let me
reiterate 'Don't' even make their own phone hardware? haha! they rely on other OEMs!

Samsung are the only ones who make their own phones and while Samsung's hardware maybe "prettier" than the Pixel 2 XL but that's it, their software is full of useless gimmicks masquerading as "features" and inferior duplicate apps and Bixby is a poor man's Going Assistant, You do realise that Apple doesn't make their own hardware either they get Foxconn to make their phones just as Google gets LG and HTC to make their phones and the Pixel 2 XL and maybe the 3 XL are the only LG phones I'd buy because they have what is the best version of Android IMO. I prefer robust and solid hardware over "pretty" fragile hardware along with smooth bloat free software with fast update and consistent security updates. And I prefer open source software (Android) over closed off, restrictive and locked down and overpriced iPhone.

Your pixel sucks ass, iPhone x is way better than your two tone ugly playskool phone. Can't believe you paid £600 for a nexus.

Nah iPhone X is the one that sucks balls with its ugly notch and a screen that isn't even as good as Samsung even though they made the display for crApple the Pixel 2 XL has a gorgeous design, especially that 2 tone back. Now crap back up Samsung's and Apple's a hole where you came from.

Start saving now so you can get the pixel 25

Nope 'll more likely get the Pixel 3 XL or Pixel 4 nice try troll.

Should of bought a samsung j3 does more and has a better screen plus you might of been able to afford that one and not steal movies.

I didn't want Samsung as I don't like bloatware and useless gimmicks masquerading as features that will make the phone lag within a few months plus I care about fast updates and timely security updates and , the Pixel 2 XL screen is still great even if it isn't as good as Samsung's and Google's software is way better than the mess that is Samsung experience.

No blue shift on the iPhone X

Yes there is blue shift on iPhone X but it's not as much as some Pixel 2 XLs

They certainly have something for everyone

That Burgundy color and that emerald green color would be nice for the Note 8,9. But to bump up the battery in the note 9 to 4000, finally Sammy gets some b**s. I'll get the Note 9 no matter what, but Samsung really makes some beautiful phones.

S9 active? Pretty sure it's an easy assumption based on a yearly release cycle, right?

Samsung will release phone after phone but leave the S9 on the February security patch. They want your money then abandon the phone.

I got their S9+ and I like the phone. They haven't pushed out a security update. Last update Feb 18. No more Samsung phones for me.

Get the Note 8, They're still sending security patches for that at least. It's on April patch so later this month we'll see the May security patch.

My Note 8 got the May security patch a couple weeks ago. I normally get every patch 3 weeks after they're released by Google.

Should have got a Pixel or an Android One phone lol.

I use the s8+ and my security updates are very timely. I'm waiting for the note9, never owned one before. The larger battery is something I've been waiting for along time. 6gb's & the stereo speakers. I know the s10 will be a complete re-design but I'm very happy with their present design. I may even pre-order it, something I have never done before!

Damn, no S9 Active. That's a shame.

Pretty sure we will have an active, been five years now, since s4 I think.

Actually, I have the S8 Active. It's a very nice phone.

I would rather have a Samsung phone than a poorly built Pixel. The Pixel 2 XL has a crappy screen, poor build quality, mid range specs for Flagship price. Maybe things will change on the Pixel 3 since it looks like Google is not relying on a manufacturer like LG to provide 2nd hand parts.

The Pixel is solidly built and durable unlike your "pretty" phone that will crack if you so much as blow on it, Smthe design and display is all that Samsung has as their software is awful and bloated and unless you've actually used a Pixel, which I'm sure you haven't as you're so far up Samsung's a hole you would know that the whole issue with the Pixel 2 XL screen is overblown by idiots like you.

Listen to you! your so far up Google's hole! a company that doesn't even make their own phone hardware! full stop! so if we are getting petty they aren't better than anyone! even those dodgy Chinese phones you had cause least them dodgy Chinese phone made their own hardware

The Pixel is poorly built and has a cheap plastic feel. The Pixel 2XL also only has 4GB or ram so it fails to hold as many apps in storage like the One plus 6 or Galaxy Note 8 and Galaxy S9+. Samsung runs Android just like the Pixel it just has a skin on top of it created by Samsung. I've owned a couple of Nexus devices and hope the Pixel line can continue to grow. The screen issues on the Pixel 2XL has been reported by all tech reviewers as a negative so I guess they are idiots as well.

Give it a rest. Pixel 2 XL is solidly built and is robust and feels nice in the hand unlike the fragile bling bling S9 with it bloated software that makes the phone lag even with the 6GB RAM. The Pixel 2 XL doesn't need more than 4GB RAM and the screen issues have been fixed sure the screen isn't as good as Samsung, I'll admit that but I'm happy with my Pixel 2 XL display which has minimal blue shift. So you know what you can do with your gimmicks masquerading as "features" shove it up your Samsung a hole.

I have reported you to AC staff. The disrespect you show to people who have different tastes than you is unacceptable.

Go ahead and report me, I'm not sweating and cursing anyone. What about people being disrespectful of my choice? You're such a crybaby, better run home to mama now.

First off, learn how to spell. Secondly, act like an adult instead of an immature child. Thirdly, watch who you're talking to because I'm not about to take crap from an immature little **** like you.

You can't do anything to me, I'm not doing anything wrong, if you can't take the heat get out of the kitchen. Again run home to your mama and come back when you've don't live in mommy's basement anymore and stop being up Samsung's a hole.

I don't own a Samsung dumbass...shows what you know. Try again *****

You may not own a Samsung but you definitely own an overpayment iPhone. Who's the dumb ass now? It's you troll.

Again, you're clueless. Your the troll, which is why you have endless posts in this thread.

You're the clueless one and you're starting to bore me so I'm done with you nonsense. So this is the last time I'm responding to you. I've already wasted enough time with your crap.

Good....now STFU. Thank you

Clam Sauce, The specs are not "midrange" The Pixel 2 XL has the then top of the line specs and the best camera. You Samsung shill.

Having any blue tint is inexcusable. No wireless charging, ip67 rating, poor screen quality and cheap plastic feel makes it a fringe flagship. The newer Samsung's have no lag so that statement is false. Production issues also plagued the new Pixels that required multiple patches to fix. It looks like they are moving in a different direction this year with manufacturing so they are addressing past mistakes.

Who cares about wireless charging? I don't, yes the Pixel has had its fair share of issued but so has every Android OEM including your precious Samsung, the S9 is slower than the Pixel because of the junk Samsung puts on their phones and again the quality of my Pixel 2 XL display is great and all OLED and have some blue tint, even the overrated and overpriced iPhone X has it and even Same so do you dare say it's just an issue with the Pixel 2 XL.

I actually do care about wireless charging and so does Google apparently, as the Pixel 3 will feature it. Just because you don't care about it doesn't mean the majority of buyers don't.

How do you know the majority of buyers care about wireless charging? Do you know the Majority of buyers? No so Don assume the majority of people care about wireless charging because they don't. Speaking for yourself.

Because the majority of buyers are buying phones with wireless charging, to the point that Google is including it in their newest devices. How stupid are you?

Just because people are buying phones that have wireless charging doesn't mean people are using it and even if though Google is adding it doesn't mean that everybody will use it. If anyone is stupid it's you.

Google wouldn't be adding it if there wasn't a demand for it lmao. Even including people who won't use it into the equation, people want MORE options when they're spending a grand on a phone, not less. Yeah, you're dumb

Google only added wireless charging because Apple made it trendy and the average user don't care about wireless charging. Who's dumb now? It CET isn't me so take a look in the mirror.

What do you know about the average user? How many manufacturers have you owned in the last 3 years? That's what I thought. Gtfo and stick with what you know lol

I've own both Android phones and overpriced iPhones but none of them have been as good as my Pixel 2 XL which I won't buy anything else except Pixels so don't assume I haven't owned Many phones now take your own advice, fool and gtfo.

That's what I thought. You don't know ****. You're a fake.

You're the fake and troll that needs their mouth washed out with soap by your mama with that vulgar language that AC thankfully censored. You're the one who has an irrational hatred of a phone that has a better software experience than whatever garbage phone you use.

You've been trolling threads for far too long. It's about time someone shut your ass up.

The Pixel XL main feature is its camera, That it! The phone lacks in many areas! The screen is Awful! No headphone jack! No fast or wireless charging! And the price is outrageous!

Jerrycau123, but the Pixel is buttery smooth. It has all the features one needs. It makes calls usually (although not always on Bluetooth). It opens apps really fast (although not as fast as iPhone) and it gets fast updates (that fix the issues that came with the phone and maybe add a feature Samsung has had for years). I mean who needs a headphone jack when you can have yet another device to charge and keep track of? I mean goodness, man. You call yourself an Android fan? How can you deal with all that bloat on Samsungs? And all the gimmicks like dual window or headphone jacks? All you need are Google services man! \s

Jerrycau123 wireless charging isn't important on the Pixel 2 XL and neither is the headphone jack when you have good Bluetooth headphones, and the display isn't "awful" and Google has fixed the issues and mine has minimal blue shift. Try using a Pixel 2 XL before making s comment. Wireless charging is nothing more than a gimmick and it has fast charging so get your facts right.

You paid £600 for a phone with a crap display all they did was hide it with a software update at the end of the day it still sucks and you already admitted yours has the blue tint smart choice.

The display isn't crap, I was one of the lucky ones who has a 2018 model which has minimal blue shift. And I'm sure you're one of those morons who blew the whole issue out of proportion. Google has fixed the issue now go back up Samsung's a hole and stfu.

For how much it cost and how durable and perfect you say it is it shouldn't have any blue at all.

You sideloaded showbox because you spent all your money on a crap phone now you have to steal to watch a movie because you can't afford to rent it hope that was worth it.

I downloaded Showbox because I choose to and that it's actually very good you noob. Again crawl back from under your Samsung rock.

And you're a Samsheep and an iSheep rolled into one.

I'm content with my Samsung Note 8. It offers everything I need or want in a device. Won't be getting the update urge for some time now.

It's 2017.and clowns are still saying that Samsung software slows down phones. I have yet to see it and I'm still using a Note 4. It's not 2012 anymore those days are gone, clear your apps running in the background and clear your cache. It's not Samsung, it's you.

Nope it's Samsung and their bloated UI that cannot maintain its perfect even with 6GB RAM and that's sad.

Yawnnnn.... Slabs slabs and more slabs
Android Central Newsletter
Get instant access to breaking news, the hottest reviews, great deals and helpful tips
Thank you for signing up to Android Central. You will receive a verification email shortly.
There was a problem. Please refresh the page and try again.