Samsung has acquired SmartThings for $200 million, will run as an independent company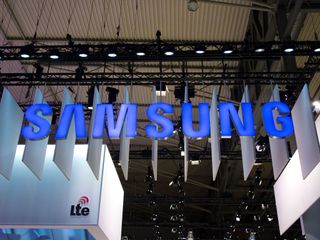 Following up a month after an initial rumor predicting the tie-up, SmartThings has been purchased by Samsung for a reported $200 million. SmartThings, a startup that creates small controllers that lets users create their own "smart home" one piece at a time, announced on its blog today that it will be joining Samsung but continue to run as an independent company inside Samsung's "Open Innovation Center" group.
While SmartThings itself didn't disclose terms, Recode reports that the previously-rumored price of $200 million is indeed the final value of the company. SmartThings will relocate to new offices in Palo Alto, CA, with the other Open Innovation Center companies. "SmartThings will remain SmartThings," the company blog claims — and if that remains true this seems to be a win-win for both parties.
Source: SmartThings; Recode
Andrew was an Executive Editor, U.S. at Android Central between 2012 and 2020.
Well. I guess I'll stick with Insteon then.

I guess the rumor of google buying them didn't come to fruition

At least samsung won't horde the technology

Lol. No they'll make it available to everyone!!* *Everyone who has their latest flagship device Posted via Android Central App

+1 Posted via Android Central App

Just received mine today. Hopefully it just keeps improving. Posted via Android Central App

It's pretty much plain and simple nothing beats Samsung period. From my Galaxy Note 3 on T-Mobile via Android Central App

Lol Posted via Android Central App

Are you going for troll of the year award?

+1 HTC Desire S»HTC Desire HD»HTC One S»HTC M8 (Naked)

Let's see if I can trigger Richards endorsement reflex: Samsung TMobile Samsung TMobile Samsung TMobile Samsung TMobile. Lolol Posted via Android Central App

Nothing Beats Samsung? God I hope not, that would be beating a dead horse then

Samsung - First (or second) in non-innovate and copy. Other than that, they are pretty solid. 8-)

Apple adequate amount of cold water in burnt areas.

Well played Posted via Android Central App

Grr... Was interested but not interested in supporting Samsung. I'll find some other alternative. Samsung you are never going to beat apple, Google or Microsoft for overall ecosystem since you suck at software and not improve as well. Posted via the Android Central App

The great thing about SmartThings is no monthly fee. If that was just a gambit to build up the user base to be attractive to a buyer, and if Samsung starts charging $, I'm looking around.

Samsung making moves! Smart Things are on point! Posted via Android Central App

I have been a SmartThings user for about 5 months.. with 14 connected devices totaly around 900 bucks (not bad when you think about it). I was very concerned when the rumor first started floating around a few weeks ago. Myself and others took to Twitter to ask them to truly think about the deal they were making. None of us heard a thing. That meant a great deal for a company that is usually so vocal - so we knew it was serious. Once things were made official yesterday - I felt horrible. Then I spent some time on Twitter and in the community forum where the CEO was openly fielding questions. I now feel pretty good about the deal. More money can only be a good thing for a company as ambitious and bright as they are. Heres to hoping that I dont regret these words in a year. I LOVE SmartThings and how flexible they are.

If you are worried about an overlord messing things up and still want a similar product check out Vera by MiCasaVerde. I'm still using my 2nd generation Vera that is over 3 years old. I didn't see anything unique or revolutionary on the SmartThings site that MiCasaVerde hasn't been doing for many years. Posted via Android Central App
Android Central Newsletter
Thank you for signing up to Android Central. You will receive a verification email shortly.
There was a problem. Please refresh the page and try again.