Samsung Galaxy Note headed to Bell Mobility in Canada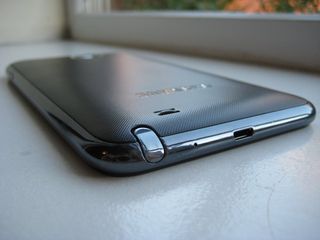 We already know that the 4G LTE version of the Samsung Galaxy Note will be headed to TELUS and Rogers next month, but now we have confirmation that it's landing on Bell Mobility Canada too. The 5.3-inch monster phone, already released internationally and coming to AT&T in the U.S. in February, appears alongside a "coming soon" message on the carrier's official website.
In case anyone's keeping score, Bell's Galaxy Note is the same four-buttoned version that's coming to other Canadian networks, as opposed to the three-buttoned international version. This version is also rumored to sport a 1.5GHz dual-core Snapdragon chip instead of the 1.4GHz Exynos CPU in the international Note.
If you're after more Galaxy Note goodness, you can check out our first impressions of the North American version, or our full review of the international model.
More: Bell Mobility; Thanks, Curtis!
Alex is global Executive Editor for Android Central, and is usually found in the UK. He has been blogging since before it was called that, and currently most of his time is spent leading video for AC, which involves pointing a camera at phones and speaking words at a microphone. He would just love to hear your thoughts at alex@androidcentral.com, or on the social things at @alexdobie.
i want this on sprint. i will pass up on the galaxy nexus for this bad azz phone

No doubt...with all of these carrier announcements, I gotta believe that Sprint and/or Verizon will get a version.

Seconded! Once LTE gets lit up on Sprint I suspect they'll make a bid for this phone. But I wouldn't expect that until the later half of this year, unfortunately.

I wouldn't necessarily have a problem with a later release as long as they announce it a good amount of time beforehand. I'd just like to know if I should go ahead and use my upgrade when it comes up in April (my EVO 4G is getting kind of old), or wait a while.

Isn't using a stylus (more stuff) kind of going backwards in time? I want less stuff, not more.

It wouldn't be a note then.. It would be a GS II XL.

It's touch and stylus. See one of the hands-on videos, it's been made useful, not just as a gimmick.

"This version is also rumored to sport a 1.5GHz dual-core Snapdragon chip instead of the 1.4GHz Exynos CPU in the international Note."
WHY???? i have the hots for Exynos, F*ck what you think i dont care!:-P

It has to do with the Exynos CPU not supporting LTE.

I keep coming on the site waiting to see a news post titled,"Samsung Galaxy Note/Journal headed to Verizon on XX/XX/XXXX" but I never see it :-( Come on I am due for a new phone and have some cabbage burning a hole in my pocket, Verizon!!!

It would be my dream come true if this comes to Sprint. I don't care if it's a single core. I want one.
Android Central Newsletter
Get the best of Android Central in in your inbox, every day!
Thank you for signing up to Android Central. You will receive a verification email shortly.
There was a problem. Please refresh the page and try again.