Samsung expected to hold Galaxy S4 event on March 14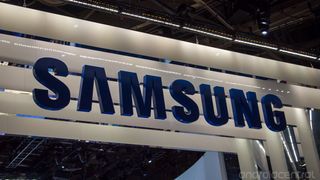 On the eve of HTC's much-teased February 19th event, multiple sources are converging on March 14th as the announcement date for Samsung's next flagship Galaxy S device. Originally alluded to by Eldar Murtazin of mobile-review and later corroborated by unnamed sources of The Verge, the Galaxy S4 will "definitely" be announced at a Samsung event on March 14th. The rumored event is expected to take place in the U.S., but it's unclear at this time what city will be hosting such an announcement.
As for the design and details of the Galaxy S4, we really don't have much to go on. Again reported by sources of The Verge, the new device may follow the design language of what we will see as the Galaxy Note 8.0 at MWC. Although the leaks we've seen thus far of that device are apparently far off from what the final design is.
With all of that being said, we'll only know the announcement date for sure when we hear it directly from Samsung.
Source: The Verge
Andrew was an Executive Editor, U.S. at Android Central between 2012 and 2020.
I hope it's true. I'm ready for a new phone. It's hard for me to have the same phone for over a year.

The Galaxy S4 will arrive with officially the 4.99inch screen 1080p full Hd, 2.0ghz Exynos 5 Octa processor, Mali T658 Gpu, 3100mAh battery, 13 meg camera, 2gb of ram, 32gb/64gb internal memory with the opportunity for 128gb sdxc card the first device capable of that. Gotta say straight up nobody beats Samsung.

I think the sizes they have going now they should stick with. 3.5", 4.5", 5.5", and then true tablets after that. Put's and keeps them in a position to cater to everyone, they just really need to offer all the high end specs even in the 3.5" phones as well, not just the 4.5" and up.

If you're going to list specs, do it correctly:
1. 1080p IS "full Hd"
2. There is no such thing as a "13 meg camera". It's either megapixel, or MP for short.
3. They already have "128gb sdxc" cards. What they DON'T have is 128 GB MICRO sdxc cards. And even if Samsung previewed them at CES, it could be awhile before they're available. Remember your claims of how Samsung's curved display tech would be in the S4, or at least the Note 3? Yeah, not happening.

Apparently you, I, and likely everyone else understood the specs he listed so why the useless post? If you aren't going to add something useful then don't add anything at all...

I agree with this... I think everybody understood the initial specs that were provided... no need to be a "spec reporting nazi".

I wonder if it's going to be bigger/better/faster/cooler/etc
than the Galaxy Note 2? :) :) :) If so, I sure hope it makes it to the stores ASAP. I only have
less than 60 days to return my Note 2 to Best Buy. :) :) :)

If you think the S4 will be bigger than the Note 2, you're going to be sorely disappointed lol. If you purchased the Note 2 purely for it's screen size, then you're better off just keeping it. Besides, even if the S4 is announced on March 14, you would still have to wait awhile longer (depending on your locale) for it to become available from your carrier.

If the M7 will be called the HTC One, I wonder if Samsung will follow suit and call their S4 the Samsung Galaxy?

no because samsung is actually good at marketing (even if you don't love their commercials), the brand samsung galaxy is really out there unlike HTC One. And if you have a OneX, OneXL, and OneX+, why would you choose a plain old One. Bad marketing by HTC (even if they do have better build quality)

I hope it true and is coming out soon. I really need a new cheap phone. Once the S4 get's released, S3's will start flooding Craigslist. I'm tired of contracts and just want to buy a phone outright that I can use on some kind of pre-paid service.

there's this thing called a Nexus 4. unlocked. relatively cheap. might wanna look into it

No sd card, no otg, no deal. I use a 64gb card for music. I could do without the sd card if I could use a thumb drive, but no OTG support either. So N4 is out of the picture.

The GS3 is holding up pretty well. In the past the "it" phone changed every couple of weeks, while the GS3 still has some legs. Whatever Samsung did, worked wonders for the mind share.

I love my SIII, but will be using my available upgrade for the Galaxy SIV. Can't wait!

Personally i will be purchasing the Galaxy Note 3 later in 2013. I owned the Galaxy S3 and now have the Galaxy Note 2. Makes no sense to go backwards only bigger for me.

"Makes no sense to go backwards only bigger for me." That's what she said lol. Be honest, Richard. You KNEW someone was going to say it lol.

I absolutely agree with you. All these new Android pones coming out are great phones and are way more advanced than any other phones on any other platform out there (Thanks to competition),but when you've used the Note II you discover that it's so much more functional than anything else out there, not just because of the size, but also because of the unrivaled S pen and unique Note II functions.

"...the new device may follow the design language of what we will see as the Galaxy Note 8.0 at MWC. Although the leaks we've seen thus far of that device are apparently far off from what the final design is." God I hope this is true. I want a 7-8" high-end Galaxy Note, but the leaks I've seen so far are HORRIBLE.

This time around, unlike the S3 rumors, the
S4 rumors & announcement is personally
exciting to me because the S4 will be my
neXt smartphone!!! Possibly on T-Mobile
rather than Verizon,... I have unlimited
data on Verizon, and can't afford the $620-
$700 upfront retail to keep my unlimited
data, and so therefore might go to T-
Mobile, where I won't have to pay the full-
retail upfront! Besides if LTE on T-Mobile
falls out, HSPA 42 is a whole lot better than
Verizon's crappy 3G EVDO.

Ill watch,but more interested in the N5 or X.But Hey,that's jst me........

Can't wait to see what Sammy has up their sleeves next.

I was looking for a reason to upgrade my HTC Hero and I think I just found it. The only thing I have to get used to is Touchwiz. I'm guessing that the phone might (fingers cross) come to Sprint in April or May

HTC HERO? This is a serious statement? LoL... I would have thought you may have found a reason to upgrade this maybe back in 2010.....?

The thing is that I had a HTC Evo Shift and then that broke so, I was forced to downgrade in the worst way possible, but this should come out in a couple of months. I can hold off

I can't wait for this phone. Are Samsung good with android updates? Or is HTC or LG better? Updates are big for me shopping for a phone to have for 2 years.

It seems like out of all of the OEMS, Samsung is the best when it comes to upgrades. Will be watching the HTC, and Samsung events closely.

I'm definitely psyched for this. My SII is long in the tooth. Not upgrade eligible until June, but that should give me plenty of time for the sales to hit. Now I just need to decide if it's worth going to a Note II or sticking with the S4. I think battery life will end up being my deciding factor.

I'm stoked as well because this also will be my next phone! Been stuck on iPhone 4S for the past year and a half (upgrade is in June), and had the 3GS before that. I got the N7 and been LOVING android. My wife noticed that I would be switching from the 4S to the S4 lol. Also does anyone else know what is on March 14th? every guy should! BAHAHAHA could be a really good day for lots of us.
Android Central Newsletter
Get the best of Android Central in in your inbox, every day!
Thank you for signing up to Android Central. You will receive a verification email shortly.
There was a problem. Please refresh the page and try again.