Rogers increases price of Roam Like Home travel service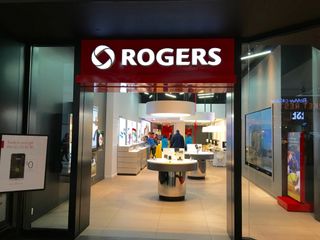 Canadian carrier Rogers is increasing its Roam Like Home roaming data service by $1 to $6 per day while in the United States, its most popular destination. Prices to other countries will remain at $10 per day.
The service debuted in late 2014 under old CEO Guy Laurence, and proved to be one of the most endearing parts of his legacy at the company, which ended last October after a dispute with the company's board of directors. The idea behind Roam Like Home is simple: use your domestic phone, text and data allowance abroad for a set fee, a payment schedule that has been adopted in the U.S. with companies like Verizon, AT&T and T-Mobile.
Rogers told MobileSyrup, which broke the story, that "Since [it] introduced the service, customers are using it more and more and [it] believes this service continues to offer great value with the ease, convenience, and predictability customers expect." Competitors TELUS and Bell both charge $7 per day for similar services, so Roam Like Home still comes in under that. Flanker brand Fido will also increase the price the same amount.
Android Central Newsletter
Get instant access to breaking news, the hottest reviews, great deals and helpful tips
Daniel Bader was a former Android Central Editor-in-Chief and Executive Editor for iMore and Windows Central.
Here goes the "no real competition" in the Wireless industry in Canada...

It's true, though. I would leave Rogers but when I sit down and do some comparison shopping, there's nothing that actually saves me any money to switch. They all manage to get me back to my base amount that I'm paying with Rogers one way or another. The only way I can see to come out ahead, in my particular scenario, would be to hit up one of the gray market dealers and some of them shady af. lol.

Really roaming its 2017 not 1999 Rogers

Hmm, I think I must be out of touch with that mobile costs in the US. My Three contract allows me 8GB of data and lets me roam with my allowance around Europe, the US, and many other countries - and it's only costing me USD 10 in the first place for the whole package. Is the land of the free actually quite expensive after all...?

Rogers is a Canadian company, not U.S.

Yes, us Canadians get royally screwed for mobile service.

Yeah Canadian carriers suck. I was on a little guy for the longest time (virgin mobile) and it was complete **** conpared to bell (when I moved away from blackberry bell had the best deal)
Costs me 130 a month for nationwide calling. Unlimited everything except my data which is 14gb mind you but. Away from wifi for 10+hours a day as my job doesn't offer the wifi to employees (unless youre in sales) So it's 70 for my plan and 60 for my data. **** canadian companies no monopoly my ass Edit: it was complete **** in terms of customer service. What I got for my plan and reception.
$90 bucks on virgin and I had no data to use. But had unlimited BBM what a trade off
Android Central Newsletter
Get instant access to breaking news, the hottest reviews, great deals and helpful tips
Thank you for signing up to Android Central. You will receive a verification email shortly.
There was a problem. Please refresh the page and try again.