Razer is shutting down the cloud storage for the Nextbit Robin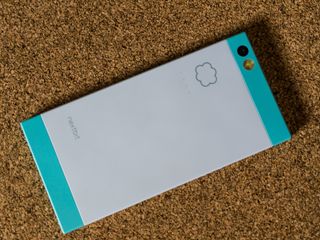 When it was released in early 2016, the Nextbit Robin featured something we hadn't seen before or since: rather than being able to be expanded via microSD, the Robin offered every user 100GB of cloud storage for backing up infrequently used files and apps.
The world has changed for Nextbit and the Robin since then, with the company itself being sold to Razer and sales for the Robin stopping immediately afterwards. Warranty support ended six months later, and today the company announced that all users would be signed out of the Smart Storage feature on March 1st. The Verge reports that customers will need to have all their cloud-saved data backed up by that date. The sync server will be shut down on January 15th, and app restore will not work after then. Customers who want to keep using their Robin after that date will need to manually pin the apps to the device.
The spirit of the Nextbit Robin lives on in the Razer Phone, but that doesn't make things any easier for current users who loved the Robin. Are you still using your Nextbit Robin? Let us know down below!
Android Central Newsletter
Get instant access to breaking news, the hottest reviews, great deals and helpful tips
I'm still using the Robin, planned on retiring it around this time.. It's been great..🙌🙌

Any way to replace it with another cloud service that does something similar?

I would check out XDA, given how baked into the system their cloud services were though my guess is no.

This had a long run, it was a good effort.

Not that long... how can tou trust this kind of model when your ata can be pulled down anytime ?!

Considering that the Nextbit Robin was available for purchase outside of Kickstarter in early 2016, it's been nearly 2 years. It isn't super long but you should give them some credit.

The get credit for showing how ridiculous a cloud based phone is.

Yet another reason I'll NEVER, EVER own a phone without expandable memory!

just use a reputable company like google, that's not going to sell out next week, and cloud storage is a non issue.

The idea for the Nextbit Robin seemed nice at the time but I'm glad I didn't end up investing in the device then. Then again, I've grown to hate phones using those godawful Snapdragon 810s or 808s with the exception of the Droid Turbo 2. Also, another reason why expandable storage is always a must. Sure you might not use it but you'll be wishing for the feature later on once you realize that 32GBs of storage you thought was massive is gone.
Android Central Newsletter
Get instant access to breaking news, the hottest reviews, great deals and helpful tips
Thank you for signing up to Android Central. You will receive a verification email shortly.
There was a problem. Please refresh the page and try again.