Razer Phone review: Don't go outside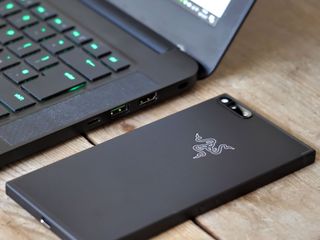 The quick take
The Razer Phone is supposed to be a device for enthusiasts, but for it to make sense at the $699 price point, you need to be the kind of enthusiast who doesn't care about water resistance, a good camera, or display daylight visibility.
The Good
Sharp, bold design
Exceptional performance
120Hz display brings game-changing smoothness
Multi-day battery life
The Bad
Mediocre daylight visibility
Dumpster fire camera
No water resistance
Ships on Nougat
Razer Phone Full Review
For most of us, the term "gaming phone" probably conjures up memories of things like the Nokia N-Gage and Sony Xperia Play. For all the hype and hope that preceded those gadgets, they were spectacular commercial flops, mainly because they prioritized gimmicky gaming features above merely being a good phone.
Now, PC gaming brand Razer is hoping to succeed where Sony, Nokia and others have failed. Its new phone, built with talent acquired from Nextbit last year, aims to be gamer-centric, but not to a fault. The idea was to build a phone not just for playing games, but one with hardware and features that gamers want in a phone, whether they're gaming or not.
And while the premise is promising, the Razer Phone as an overall package is far from the home run many will have been hoping for. For all that's right with this phone, in its current state it's hard to recommend to anyone besides hardcore fans of the brand.
About this review
We're reviewing the Razer Phone after ten days with the device, which was provided by Razer for review. During our testing, we used it on the Three network in the UK, and briefly on Yoigo while roaming in Madrid, Spain. The phone was running on Android 7.1.1 Nougat, with the September 5, 2017 Android security patch.
Razer Phone Video Review
Black slab
Razer Phone Hardware
You could call the Razer Phone's hardware a throwback to the proportions of "phablet" devices of years past, or a deliberate antithesis to current flagship trends. It goes against the grain of super-thin, super-tall, bezelless phones we're seeing from just about everyone else this year. Your eyes are immediately drawn to the giant stereo speakers on the front which, of course, are ludicrously loud and a fairly bold design feature.
Image 1 of 2
The blocky aesthetic of the Nextbit Robin has been transformed into a sheer aluminum unibody, making for a chassis that's simple, angular and which shares plenty of DNA with Razer's gaming laptops. It's a serious piece of hardware, but it's nowhere near the visual aneurysm we usually witness when tech companies try to pander to gamers. (Looking at you, Acer Predator tablet.)
The Razer Phone is big, and it's heavy, and one-handing it is more than a little awkward. But there's no mistaking it for any other device on the planet. The trademark Razer logo around the back is, on the face of it, a giant exercise in branding. However, it's pulled off in a way that's not gaudy.
Like the Robin, the Razer Phone uses a recessed power button on the side, with a built-in fingerprint scanner. I've heard others complain about this, but I've had no problems using it with either my right thumb or left middle finger. Once you get used to it, muscle memory quickly kicks in.
The sheer size of the Razer Phone, and its brushed aluminum chassis, makes it somewhat slippery, but the extremely angular shape goes some way to compensating for this. It is worth zeroing in on the coating of the metal for a second, though: The soft-touch finish feels great, but in my experience has been incredibly scratch-prone — and it's scratched more visibly than many glass phones I've used after just a week or so, which is not great.
The design certainly isn't for everyone, but that's absolutely fine in a niche product like this. Personally, I appreciate the aesthetics of it, and how different it is.
Being a smartphone for gamers, naturally, the Razer Phone includes the most powerful hardware available in any Android phone at launch time. The top-end Snapdragon 835 chip from Qualcomm, 8GB of RAM, 64GB of storage plus microSD expansion, and a huge 4,000mAh battery — the largest we've yet seen in an Android phone, matching the Huawei Mate 10 Pro and BlackBerry Motion.
Image 1 of 2
That's high-end stuff, but nothing out of the ordinary. What makes the Razer Phone unique is its display. The 5.7-inch Quad HD LCD can run at up to 120Hz, pushing more frames than any other Android phone, which means smoother gaming and a more fluid experience in general. Ideally, you'd get double the 60 frames per second at which most Android phones max out. The default refresh rate is 90Hz, but you can crank it all the way up to 120 for maximum smoothness — presumably at a small battery cost. (I briefly ran the phone in 120Hz mode, and didn't notice any huge difference in longevity. YMMV.)
More: Razer Phone specs
Superficially, this looks like a decent panel, with pleasing colors and decent viewing angles. Use it indoors to play a game or watch a movie, and you'll have a great time. But between a highly reflective screen and what seems like lower than average brightness from the backlight, daylight visibility is just flat-out disappointing for a phone this expensive — a couple of years out of step with the competition in this area. It's not quite LG G5 or HTC One M9 bad, but it's far from ideal in bright, outdoor conditions.
I don't need to explain why sub-par daylight visibility is a bad in what's supposed to be both a premium smartphone and a portable gaming device. I think most of us would prefer to play games at 60fps if it meant not having to squint at the display.
For what it's worth, though, the extra smoothness that this higher refresh rate offers actually is kind of revolutionary, and I'm sure it's something we'll see in more phones in the coming year. This isn't one of those placebo effects — you can in fact see the difference even bumping up to 90Hz.
Most Android apps will just look and perform more smoothly on Razer Phone's super-responsive panel. However, there is a big hurdle to be overcome, ironically, in terms of game support. The titles preloaded on the phone by Razer, like Titanfall Assault and Gear Club, work really well at up to 120fps, but there are still big gaps elsewhere, and when you step down to 60 or even 30 in games like Need for Speed: No Limits, it's really noticeable. Razer is working to grow support among Android games, but 120Hz support isn't anywhere near universal just yet.
Razer certainly has the clout to see that developers do update titles to fully support its screen, but that's not going to happen overnight.
Another bump in the road is the lack of a 3.5mm headphone jack. As I mentioned, the built-in speakers excellent — loud, bassy and clear — almost too loud, at times, for things like notification sounds. (There's also an obnoxious lock/unlock ding that you'll quickly want to disable.) But for wired audio, you'll need to keep hold of Razer's proprietary, THX-certified dongle, which, like all dongles, is easy to lose in a bag or a pocket, and annoying to carry separately. (It's basically bad is what I'm saying.)
The hardware of the Razer Phone gives us a taste of the flickers of brilliance that make this device exciting, and the compromises that might ultimately undo it. It's a powerful, good-looking, truly unique phone, but also a device with some unique hardware weaknesses.
Stuff for nerds
Razer Phone Software
Android absolutely flies on the Razer Phone — in part thanks to the top-notch internals, Razer's performance tuning, and the 120Hz display. It's running Android 7.1.1, and it's disappointing to not see 8.0 out of the box — Razer tells us it wouldn't have been possible to ship Android Oreo while also optimizing the OS for this new display. The Oreo update is slated for Q1 2018, so Razer Phone buyers could be waiting a while.
The basic look and feel is that of stock Android, plus a whole bunch of green accents, in keeping with Razer's colorful laptop branding. There's theming support, with a comprehensively stocked Theme store to choose icons and wallpapers from, if that's your thing. And speaking of customization, the stock launcher for this phone is none other than Nova Launcher — specifically, a special version of Nova Launcher Prime created for Razer, with Google Feed support as standard. Nova is fast, a joy to use and extensively customizable. In general, it feels like a great fit for this phone.
More: Nova Launcher: Everything you need to know
Razer's software customization is pretty light, besides the splash of green paint. The Game Booster app is one important addition though, which lets you prioritize battery life or performance, or disable notifications if you don't emails and instant messages getting in the way of your fun.
Besides these few tweaks, there's not a whole lot to say about Razer's user-facing software additions. Most of the work done to optimize the OS for the phone's fancy 120Hz display is invisible, and thanks to the company's light touch, you're mostly just looking at an extremely responsive version of stock Nougat.
That's only going to get better once Oreo lands in the Razer Phone next year.
Juice in the tank
Razer Phone Battery Life
This shouldn't come as any surprise given the enormous 4,000mAh battery lurking within, but the Razer Phone is, in my experience, good for at least a day and a half of use per charge. Sure, if you're gaming constantly you'll be able to knock that down to under a day. In either case, you're looking at really reliable battery life from this phone whatever you're doing, even with that fast 120Hz screen.
Screen-on times, for me, routinely exceeded the six-hour mark. That's a little less than the Huawei Mate 10 Pro, but still a commendable performance.
For fast refills, the Razer Phone is the first (and currently only) device to use the latest Qualcomm QuickCharge 4+ standard. In casual side-by-side tests, I've found that QuickCharge 4+ isn't quite as speedy as OnePlus's Dash Charge, but at the same time, you're also filling a much larger battery. Regardless, Razer should be praised for riding the cutting edge here.
Finally, in a neat bit of design symmetry, the USB C-to-C charging cable that comes with the phone (and the headphone dongle, actually) features the exact same style of braiding used on Razer's laptop chargers. Small design touches like this add polish to the overall package.
They're bad
Razer Phone Cameras
There's no delicate way to say this, so I'll just say it: The Razer Phone's cameras, in their current form, are a hot mess. They're embarrassingly poor for a $700 phone, and while there are almost certainly improvements that can be made in software, right now photography on the Razer Phone is a bad experience.
There are dual 12MP sensors around the back, behind a regular f/1.75 lens and a f/2.6 telephoto lens, respectively. There's no optical stabilization, but that's not necessarily a deal-breaker. What certainly is a deal-breaker though is image quality. Photos are consistently dark, flat and lifeless, quickly becoming noisy in low-light conditions compared to the competition. In ideally lit conditions, the Razer Phone will produce the same good-looking shots as any basic smartphone, but that's about it. I'd call it a "mid-range" camera experience, but to be honest, even that is being generous.
This is not OK in a $700 phone.
Image 1 of 9
What's more, the camera app itself is a joke. There are no shooting modes at all — literally none — besides an HDR toggle, and also no way to quickly zoom into a telephoto view — you need to pinch to zoom, which is awkward on a phone of this size. And you're just SOL completely if you want to take panoramas or manually adjust things like ISO and shutter speed. It's also buggy, slow, constantly fails to focus, and just not what should be shipping on a phone... well, on any phone, frankly, in 2017.
All these criticisms apply to video too, where despite 4K shooting being supported, the Razer Phone's autofocus issues make for a haphazard video experience.
And that really sums up the camera for me: This is about the worst photographic performance I've seen in a $700 phone. (Though admittedly, I haven't used the Essential Phone, which was also panned for launching with an underperforming camera.) In any case, it's disappointing that such a massive area of the modern smartphone experience has been overlooked like this.
The Bottom Line
Should you buy the Razer Phone? Wait and see
At present, the Razer Phone is a very mixed bag. The camera, obviously, is a big miss, and for me, the biggest reason not to buy this phone. It'll probably get better with time, but it's shipping this month, and right now the camera is nowhere near ready.
It's also weird to see an enthusiast-focused phone missing important enthusiast features, like a headphone jack and an up-to-date OS.
That's aside from table-stakes things like water resistance and a screen that looks great outdoors as well as indoors. These are things that just about every other $700 phone worth buying does that the Razer Phone does not.
The Razer Phone, overall, is a great, high-performance portable gaming-slash-entertainment gadget. But it does that at the cost of being a great all-around phone, which right now it is not. The main reason for that is the camera, but it's also not helped by these other feature omissions. Mainstream-focused competitors like the Huawei Mate 10 Pro lack Razer's fancy speakers and display, but are far more balanced overall, with great performance, long battery life, a more up-to-date OS, a phenomenal camera and water resistance.
That said, I don't think the Razer Phone has fallen into the same trap as the N-Gage or the Xperia Play. Those two examples of failed gaming phones were doomed from the outset. With the Razer Phone, the idea isn't fundamentally flawed, but the feature set is incomplete, and the execution — particularly the camera — isn't quite there yet. There's the core of a great product here, if Razer keeps working at it — which I sincerely hope it will.
Until then, the Razer Phone is a quirky little device with probably quite a limited audience. Unless you absolutely must experience Android games on a 120Hz display, I'd recommend you wait and see what the first few rounds of software updates do for the phone's camera before parting with your cash.
Sign up for Black Friday email alerts!
Get the hottest deals available in your inbox plus news, reviews, opinion, analysis and more from the Android Central team.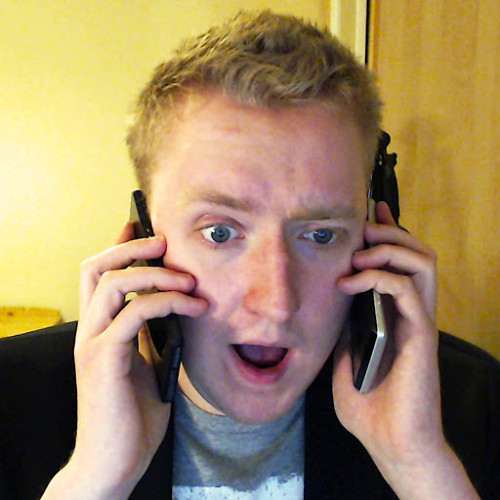 Alex was with Android Central for over a decade, producing written and video content for the site, and served as global Executive Editor from 2016 to 2022.