Qualcomm taps Samsung to produce Snapdragon 820 processor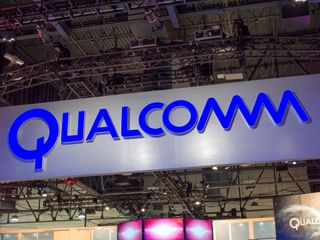 Samsung is set to mass produce Qualcomm's new Snapdragon 820 processor, which will start arriving in new handsets this year. Samsung says that the Snapdragon 820 will be produced on its new 14nm Low-Power Plus (LPP) process, the second generation of the company's 14nm FinFET process.
Exact details of the deal were not disclosed, but the new 14nm LPP process is the same that is being used to produce Samsung's own Exynos 8 chips. Samsung says that this new process incorporates a three-dimensional FinFET structure on transistors, allowing for up to a 15 percent performance boost and 15 percent less power consumption over the previous generation.
Recently, at CES 2016 it was revealed that the first smartphone to feature Qualcomm's Snapdragon 820 chip will be the LeTV Le Max Pro.
Source: Samsung (opens in new tab)
Old news. Posted via the Android Central App

Didn't we already know this?

When do they release the Note 5? Posted via the Android Central App

.... It's been out sweety I think you mean the 6th Posted via the Android Central App on my Frost Nexus 6P

No, I mean the Note 7. Posted via the Android Central App

Phonefanatic was trolling Lam I Am

At least this year we should not see a big difference between Samsung chip and Qualcomm one like we saw in 2015 with the exynos 7*** (cant remember the exact numbers) vs SD 810. Posted via the Android Central App

Perhaps, perhaps not; it is still too early to tell. Qualcomm is using Samsung only for fabrication. The two companies will certainly have their own varied designs, especially with the GPUs and radios. Posted via the Android Central App

Remember, Samsung is producing, not designing. Kinda like Apple's chips, so who knows who which one will perform better

I was a bigtime 810 hater. And i still am to an extent do to how difficult its been for OEM's to code for it to maximize its performance. But google got it right with the 6P. There is no disparity between it and anything running the 7420. Overall the 6P performs better than anything samsung because of their continued software issues.

Isn't that always the case with pure Android? Posted via the Android Central App

I'm with you 100% ... I spent 9 months complaining about the 810, and I'm still not a fan, but whatever Google did, they definitely got it humming on the 6p. I would love to see a detailed explanation as to how that actually happened. Let's just hope the 820 doesn't ruin half as many phones as the 810 did, especially since I'm in the market for a work phone and plan on getting one before they make us get iPhones (chills down my spine)!

Doesn't looks good to me. If you guys didn't know about the Apple #chipgate, where the A8 chips produced by Samsung and TMSC makes a difference... Posted via the Android Central App by OnePlus One

It seems to be a one time error. Samsung generally produces a lot of great stuff which is why OEMs choose them and surely the reason why Qualcomm has chosen them. It the A9 chip issue is no issue at all as it is within the acceptable margin of error. Posted via the AC App from SM-N910F

The TSMC chip was slightly larger. That's why it performed better Soft and sweet Marshmallow

Samsung has its **** together when it comes to chip tech. Should benefit all high end phones. Good news.

Who manufactured the 810? TSMC? Regardless we shouldn't count our chickens... But with a name like Kryo it better run cool lol. Posted via the Android Central App

Remember the kyro II Posted from my Nexus 6/Nexus 7 2013/Surface Pro 3

I doubt Samsung or Qualcomm is producing the product, look up GF in Malta, NY. Global Foundries. Design is either Samsung or Qualcomm but GF has been an outsourcing microprocessor supplier for a few years now. They have all the top of the line new semiconductor equipment for the newest process. Posted via the Android Central App

That's right! Posted via the Android Central App

Okay that explains it I was wondering why my g3 had a processor in it that had Samsung laser etched on it.
Really doesn't surprise me though they're all in bed together in some way or another. Posted via the Android Central App LG LS990

Looks like FinFET production is going full force and Samsung looks to be leading as of this time. Soft and sweet Marshmallow
Android Central Newsletter
Thank you for signing up to Android Central. You will receive a verification email shortly.
There was a problem. Please refresh the page and try again.