PSA: Nexus 4 factory images back online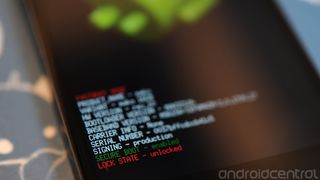 Almost two months after they were mysteriously pulled from Google's online repository of Nexus factory images, the Nexus 4 stock images have reappeared on the site. These are full copies of the stock Nexus 4 Android 4.2.1 firmware which can be used to reset the device back to factory software if anything goes wrong.
The file's MD5 hash is the same as the earlier image, so it looks like nothing's changed. And obviously, it's the same version of Android running on just about every Nexus 4 at the moment -- Android 4.2.1, build JOP40D. Interestingly, the Nexus 4 hardware binaries required to build AOSP for the device are still missing from the Google Developers site.
In any case, if you want to grab the Nexus 4 factory image you can once again do so at the source link.
Source: Nexus Factory Images
Alex was with Android Central for over a decade, producing written and video content for the site, and served as global Executive Editor from 2016 to 2022.
awesome!! I will have to download and keep a backup of it now.

"Interestingly, the Nexus 4 hardware binaries required to build AOSP for the device are still missing from the Google Developers site." I'll take LTE loophole for $1000, Alex.

do this mean they pulled it so the FCC can look over it for unlocking LTE...

It does not ship with LTE. It was a hack. There's no changes in the image however, so I am not sure why it was pulled. Maybe Google was consulting their lawyers and regulators where the Nexus 4 is sold.

If you get a Canadians LTE SIM and put it in there, does it work with LTE out the box?

No you still need the dial pad hack

ok now we on the same page..I get that I thought you was saying it didnt have LTE chip

Ah. Sorry if my comment was not clear.

Enabling the LTE is certainly not a hack. All you do is open the telephony settings menu and select the appropriate LTE option. It requires zero changes to the software. That equals "not a hack". It is as much of a hack, as turning bluetooth on from the main system settings menu. But your carrier must be using band 4 LTE for it to work, which means most people will not get to use LTE with the Nexus 4.

Ah. I thought it required root. Therefore I am mistaken.

The binaries have never been there for the N4.

It was there before they pulled the Nexus 4 factory image http://gadgetian.com/44382/android-4-2-factory-images-and-binaries-for-n...

"Google has also released binaries for the Nexus 10 9"manta"), Nexus 7 Wi-Fi (grouper) and Galaxy Nexus devices. Nexus 4 and Nexus 7 3G is still off the list" It says it was off the list in the article you quoted.
Android Central Newsletter
Get the best of Android Central in in your inbox, every day!
Thank you for signing up to Android Central. You will receive a verification email shortly.
There was a problem. Please refresh the page and try again.