Project Fi's latest offer gives you a free Google Home if you buy a Pixel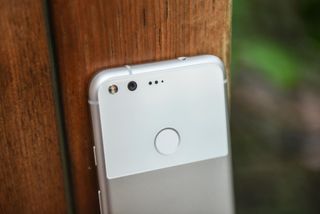 Who doesn't like free stuff? And who doesn't like smart little virtual assistants you can talk to? Google Home is both, and you can get one in your own home if you purchase a brand new Pixel or Pixel XL smartphone through Project Fi.
You can read up on the terms for the free Google Home promotion here. The Pixel starts at $649 at Project Fi's online storefront. You can buy one outright or pay for it over the course of 24 months.
Project Fi is a phone carrier offering from Google. It offers mobile data service on three mobile networks, and it uses Wi-Fi to make calls and send texts. It's also a prepaid carrier, and you pay ahead for the month of use rather than after — as is common with a standard mobile operator.
If you're wondering if Project Fi is something worth subscribing to yourself, be sure to take the Fi Fit Quiz.
Get the Android Central Newsletter
Instant access to breaking news, the hottest reviews, great deals and helpful tips.
Florence Ion was formerly an editor and columnist at Android Central. She writes about Android-powered devices of all types and explores their usefulness in her everyday life. You can follow her on Twitter or watch her Tuesday nights on All About Android.