PlayStation Classic vs SNES Classic: Which should you buy?
(Image credit: Android Central)
SNES Classic
The SNES Classic proves that Nintendo's older consoles can still hold their own in today's generation, especially with a never-released game in the mix.
SNES Classic
Cheaper
Includes a never-before-released game
Rewind feature
Compatible with original controllers (w/ adapter)
Includes AC adapter
Short controller cords
PlayStation Classic
The PlayStation Classic appeals to loyal fans, but it's hard to compete with the SNES Classic when it lacks certain features.
PlayStation Classic
PlayStation exclusive games
Powerful nostalgia
More expensive
Fewer games total
Fewer features
What's the difference?
The SNES Classic by far supports more features than the PlayStation Classic, though both play games with near similar quality on modern televisions. Your brand loyalty could certainly sway your purchase, but terms of the games and features you get for the price, it's no contest.
Swipe to scroll horizontally
| Category | SNES Classic | PlayStation Classic |
| --- | --- | --- |
| Price | $80 | $100 |
| Dimensions | 110mm × 40.5mm × 133mm | 149 mm × 33 mm × 105 mm |
| Includes 2 controllers | Yes | Yes |
| Supports rewind feature | Yes | No |
| 720p resolution support | Yes | Yes |
| Compatible with original controllers (w/ adapter) | Yes | No |
| Includes AC adapter | Yes | No |
What these features mean to you
You may be unfamiliar with a few of the above terms and how important they are when it comes to your gaming experience, especially since a lot of them weren't available on the original consoles.
Rewind feature
The SNES Classic features a rewind mechanic that allows players to rewind their gameplay by about a minute or so in order to rectify past mistakes. The catch to this feature is that you can only rewind based on your game's last suspend point, which would basically be your last save. The good news is that each game supports up to four suspend points.
Should you decide to load up a saved game and aren't quite happy with where you are, you can choose exactly where you want to jump back in so long as it is within a certain timeframe before your save.
According to Nintendo, "Players can go back a few minutes in role-playing games such as Super Mario RPG: Legend of the Seven Stars, while action titles such as Super Mario World offer around 40 seconds, ideal for re-trying short segments of gameplay."
The PlayStation Classic, from what Sony has revealed so far, does not support a rewind feature so you're stuck with any mistakes you make, for better or worse.
Compatible with original controllers
For those of us hanging on to our original controllers from back in the day, you can still use them on an SNES Classic. Although it already includes two wired controllers out of the box so you and a friend can play against each other, the SNES Classic is also compatible with the console's original controllers using Hyperkin's SNES controller adapter for $10.
The PlayStation Classic, on the other hand, is not compatible with any original peripheral hardware or accessories and no adapters are on the market for it.
720p resolution
Here's where each Classic system has equal footing. Both can upscale a game's resolution to 720p, which is considered standard high definition. The original systems supported graphics of around 240p.
Because of how old the games are, they also only display with a 4:3 aspect ratio. Despite not being widescreen, the SNES Classic features custom borders that change based on what game you are playing. Sony's PlayStation Classic appears to only have plain black borders.
AC adapter included
AC adapters are what allow us to power our consoles, similar to what we would use to charge our smartphones. Nintendo's SNES Classic includes an AC adapter so that there's no need to buy another separately and pay an additional fee. The PlayStation Classic does not include one, although Sony made sure you were still good to go.
Sony designed the PlayStation Classic so that it only needs a standard USB charger like most smartphones. Odds are that nearly all households will have some type of adapter already on hand that is compatible with the PlayStation Classic, so it's not a huge deal that it doesn't come with one. If you don't, that's where you'll need to go out and purchase another. As for the USB cable itself, the PlayStation Classic includes one.
The bottom line
Not only is the SNES Classic cheaper, you're definitely getting more bang for your buck. The PlayStation Classic has its own allure, especially when accounting for its exclusive games lineup, but it falls short when looking at what the machine can actually do.
Nintendo's best
Super for a reason
Nintendo hit it out of the park when it comes to revitalizing the SNES. Plus you're getting a never-before-released Star Fox game. What's not to love?
Falls short
Misses the mark
The original PlayStation is arguably one of the most beloved consoles in history, but the PlayStation Classic gives off the aura of a quick cash grab more than anything.
Get the Android Central Newsletter
Instant access to breaking news, the hottest reviews, great deals and helpful tips.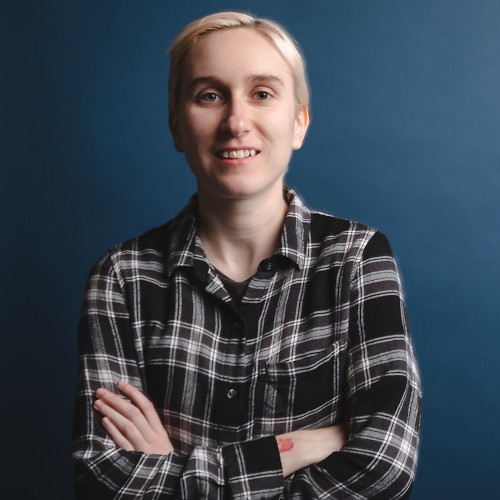 Games Editor - PlayStation, Android, VR
Jennifer Locke has been playing video games nearly her entire life. You can find her posting pictures of her dog and obsessing over PlayStation and Xbox, Star Wars, and other geeky things.