Moto G 5G (2023) vs. Moto G 5G (2022): Which should you buy?
The choice might not be as easy as you think.
The new value option
Motorola's latest Moto G 5G (2023) may not get the better RAM options or triple-camera setup, but it makes do with an improved 48MP camera, Snapdragon chipset, and a smooth 120Hz HD+ display. And at just $250, there's not much reason you shouldn't pick this as your next budget Android phone.
For
Improved design
The primary camera takes good photos
All-day battery life and then some
Fantastic audio
120Hz display is smooth
Cheaper price point
Motorola adds some useful software in Android 13
Against
15W charging isn't much better
No NFC
Lower RAM and storage
Annoying Motorola bloatware
Still a good option
The 2022 model Moto G 5G is a pretty run-of-the-mill phone, and not at all in a bad way. Thanks to amazing battery life and a pretty decent mid-range MediaTek chip, this phone will get the job done without being flashy about it. Plus, you get plenty of RAM and storage to keep things running smoothly.
For
Decent performance
Snappy fingerprint sensor
Access to Motorola's useful gestures
Great battery life
More RAM and storage
Against
Dull design
No OS upgrades beyond Android 13
Cameras are not as good
90Hz display is pretty meh
10W charging
If you're in the market for a cheap 5G smartphone, Motorola is probably the first company you'll look at, particularly in North America. The company has many options available, but the Moto G 5G might be the most straightforward and among the cheapest 5G options available.

The company recently launched the new Moto G 5G (2023), which has a number of noteworthy upgrades when compared to the Moto G 5G (2022). Not only that but the new model launched at a significantly lower price than the 2022 model did. That said, last year's model is still a decent option among budget Android phones, and the presence of the new model shouldn't discount last year's.
Moto G 5G (2023) vs. Moto G 5G (2022): Design
Why you can trust Android Central Our expert reviewers spend hours testing and comparing products and services so you can choose the best for you. Find out more about how we test.
When it comes to design, both models follow Motorola's respective design language for 2022 and 2023. The Moto G 5G (2022) looks nearly identical to nearly every Motorola phone from that year, which is noticeable especially when looking at the camera array. It's certainly not a phone that would win any design awards, but neither will a lot of phones at this price point.

On the other hand, the Moto G 5G (2023) is similar to other Motorola phones from this year, like the Motorola Edge+ (2023), which I find much more visually appealing. The back looks and feels like frosted glass despite being made from plastic. The camera housing is also a bit more compact and less busy.
The Moto G 5G (2023) stands out a bit from Motorola's other 2023 phones thanks to subtle differences in design. For example, it's flatter on the front and back, with a flat frame sporting chamfered edges. I'm not sure I care too much for the frame design, but the phone's overall design looks better than the 2022 model.
It also closely resembles the OnePlus Nord N300 5G, which is another good-looking mid-range phone.
The 2023 model comes in two colorways, while the 2022 model only comes in one.
The Moto G 5G (2022) manages to get a leg-up on its successor thanks to the edition of an IP52 water and dust resistance rating. The 2023 model lacks this, only opting for a water-repellent coating to protect against light rain and splashes. This is a bummer for someone like myself who lives in the very wet city of Seattle.
Moto G 5G (2023) vs. Moto G 5G (2022): Performance & specs
At first glance, the newer model would appear to have the better specs. After all, you get a 120Hz display over the 2022 model's 90Hz panel, a newer Snapdragon 480+ chipset, and faster 15W charging. This all comes together to bring a surprisingly good budget 5G option that feels a little more premium than you'd expect.
However, the Moto G 5G (2022) is no slouch. The MediaTek Dimensity 700 handles itself quite well, particularly given that the phone comes with more RAM at 6GB, at least when you get the device outside carrier stores. This makes it better at juggling apps, and while it may struggle with gaming, it can handle just about anything else you throw at it without too many hiccups.
The Moto G 5G (2023) also isn't a gaming powerhouse, but you can still get away with some medium graphics settings on games like Honkai: Star Rail. It has 4GB of RAM, which manages apps fairly well, and matches the low-end 2022 model that's only available through carriers. However, RAM boost allows you to utilize some storage to increase available RAM, so that can make up for any shortcomings, although I never found myself needing to utilize this feature.
The 128GB of storage also splits the difference between the Moto G 5G (2022)'s carrier-only 64GB model and the retail 256GB model.
Swipe to scroll horizontally
| Category | Moto G 5G (2023) | Moto G 5G (2022) |
| --- | --- | --- |
| OS | Android 13 | Android 12 |
| Display | 6.5" HD+ (1600x720), LCD, 120Hz refresh rate | 6.5" HD+ (1600x720), LCD, 90Hz refresh rate |
| Chipset | Snapdragon 480+ | MediaTek Dimensity 700 |
| Storage | 128GB, expandable | 64GB (carrier), 256GB (retail), expandable |
| Memory | 4GB | 4GB (carrier), 6GB (retail) |
| Audio | Dual stereo speakers, Dolby Atmos | Bottom-firing speaker, Dolby Atmos |
| Water Resistance | Water-repellent | IP52, water-repellent |
| Battery & Charging | 5,000mAh, 15W wired charging | 5,000mAh, 10W wired charging |
| Connectivity | 5G (sub-6), Bluetooth 5.1, Wi-Fi (2.4GHz & 5GHz) | 5G (sub-6), Bluetooth 5.1, Wi-Fi (2.4GHz & 5GHz) |
| NFC | ❌ | ❌ |
| Security | Fingerprint sensor, face unlock | Fingerprint sensor, face unlock |
| Dimensions | 163.94 x 74.98 x 8.39mm | 165.4 x 75.8 x 9.44mm |
| Weight | 189g | 204g |
| Colors | Ink Blue, Harbor Gray | Moonlight Gray |
Both phones feature 5000mAh batteries, which give you roughly the same amount of playtime. In my testing, both phones last roughly a day and a half, although you can probably squeeze out two days before plugging them in.
One area where the 2023 model sort of wins is software. It runs Android 13 out of the box, meaning it already has access to some extra features like Motorola's useful Adapt widget. And while both devices are limited to just one major OS upgrade, the newer model will receive Android 14, while the Moto G 5G (2022) will likely get Android 13 soon.
Audio is also an area where the 2023 model really shines. While both phones support Dolby Atmos, the Moto G 5G (2022) only has a bottom-firing speaker, while its successor has a dual-stereo speaker setup, making audio sound loud and balanced. In my testing, I can say I've been very pleased by what I hear from the Moto G 5G (2023), which I find sounds better than even the Galaxy S22 I use as my daily driver.
Overall, I'd say these two are pretty neck and neck when it comes to specs and performance, but in my eyes, the Moto G 5G (2023) manages to just come out on top.
Moto G 5G (2023) vs. Moto G 5G (2022): Cameras
For budget phones, you can't really expect much from the cameras. The Moto G 5G (2022) didn't have a great camera, but it was... serviceable. However, compared to the 2023 model, it's clear how much the newer sensor, chipset, and Motorola's algorithm have improved images between generations.
Swipe to scroll horizontally
| Category | Moto G 5G (2023) | Header Cell - Column 2 |
| --- | --- | --- |
| Rear Camera 1 | 48MP wide-angle, f/1.7, 0.8μm, Quad-Pixel (1.6μm) | 50MP wide-angle, f/1.8, 0.64μm, Quad-Pixel (1.3µm) |
| Rear Camera 2 | 2MP macro, f/2.4, 1.75μm | 2MP macro, f/2.4, 1.75μm |
| Rear Camera 3 | ❌ | 2MP depth, f/2.4, 1.75μm |
| Selfie Camera | 8MP, f/2.0, 1.12μm | 13MP, f/2.2, 1.12μm |
In daylight shots with plenty of light, you can see how the 2022 model punches up the contrast and highlights quite a bit compared to the more natural tuning on the new model. In many cases, colors can appear a little blown out because of this, while shadows are a bit too dramatic.
Meanwhile, the Moto G 5G (2023) generally takes warmer shots with more balanced color reproduction. Of course, it's a bit subjective, but I prefer the images from the Moto G 5G (2023), as they're much more true to life than those taken on its predecessor.
I also prefer the slightly wider field of view on the 2023 model.
Neither phone is very good when zooming in, even at 2x, where images start to become quite pixelated.
Both phones also feature macro cameras, which are okay but not terribly useful or good. At 2MP, you won't get much detail from these images, and there's plenty of noise, no matter the lighting conditions.
Both phones are capable of capturing portrait shots, but the Moto G 5G (2022) has a dedicated depth sensor while the 2023 model does not. Interestingly, it doesn't give it much of an edge, and neither device is particularly good at capturing portrait images with the rear camera.
This also applies to selfies, which aren't very impressive on either phone.
When it comes to low-light and nighttime shots, the 2023 model also manages to get the edge over its predecessor, but only just. Thanks to the newer software, the phone can automatically switch to Night Mode, which helps ensure you get a slightly better quality image when taking a photo. On the 2022 model, the phone will merely suggest that you turn it on.
As for actual output, both phones aren't bad, per se, and while the 2022 model can sometimes produce brighter images, the 2023 model seems to take better shots with a little less noise and a bit less contrast. Meanwhile, the 2022 model can sometimes capture a bit more detail, although nighttime images are largely inconsistent on this phone.
Neither phone supports 4K video, so you're stuck at FHD. It's not bad, but it won't give you the best quality clips for apps like TikTok. The phones also feature some of the same camera features, such as full resolution mode, manual photo capture, slo-motion video, and more.
Moto G 5G (2023) vs. Moto G 5G (2022): Which should you buy?
Neither Moto G 5G model is particularly powerful, but they both perform well enough that I wouldn't really have much problem recommending either. That said, the 2023 model brings enough upgrades over its predecessor that I recommend you pick it up over the 2022 model.
The improved primary camera sensor, smoother 120Hz display, and Snapdragon chipset come together in a good-looking package that is incredibly affordable. Sure, the 4GB of RAM and 128GB of storage fall behind its predecessor, but the phone does surprisingly well at making the best out of those compromises, thanks to features like RAM boost and a micro-SD card slot.
And if you care about software updates, that's already one big reason to get the newer model, as it will eventually receive the upcoming Android 14 update that's set to launch later this year.
The best for your budget
If you want a budget 5G phone with a good camera, long battery life, and loud audio, the Moto G 5G (2023) is the phone for you. It has a nice 120Hz display that pairs well with the stereo speakers for a great entertainment experience.
More RAM and double the storage
While it might be a year old, the Moto G 5G (2022) can still get you through the day with ease thanks to its large battery, MediaTek chipset, and up to 6GB of RAM. If you need a cheap 5G phone that just works, there are worse phones out there at this price.
Get the Android Central Newsletter
Instant access to breaking news, the hottest reviews, great deals and helpful tips.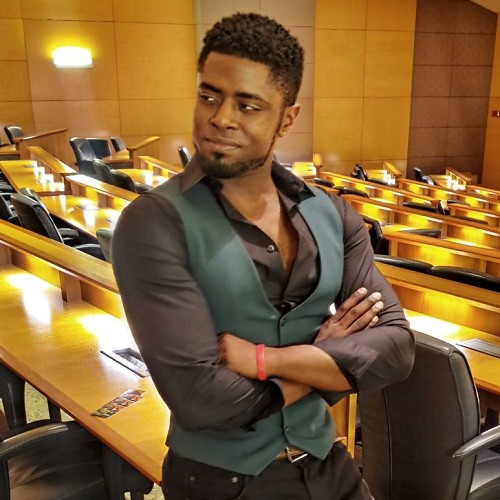 Derrek is a long-time Nokia and LG fanboy who loves astronomy, videography, and sci-fi movies. When he's not working, he's most likely working out or smoldering at the camera.