Google Pixel 8 vs. Google Pixel 7a: Go big or go budget?
Battle of the Pixel phones.
A powerful Pixel
The Google Pixel 8 is a more powerful Pixel than the 7a with the newest Google Tensor G3 processor, a bigger and brighter screen with a better refresh rate, and a more rugged build. With Android 14, Google AI features, and a promise of seven years of updates, you can't go wrong.
For
More powerful processor
Larger, brighter screen
Higher adaptive refresh rate
Battery Share option
Better water and dust resistance
Against
No expandable storage
Some may not like the thinner size
Cameras not as good
An affordable premium Pixel
If you're looking for a good mix of affordability and performance, the Google Pixel 7a meets this criterion. It has tons of premium features that you'll find in the Pixel 8 and other phones. It might not be the newest model, but it remains among the best.
For
Slightly wider and thus easier to hold
High-resolution display
Superior cameras
Against
No expandable storage
Slower refresh rate
No Battery Share option
Not as water and dust-resistant
Google is already on its eighth generation of branded smartphones, and the Pixel line has become a true contender in the Android hardware space. Both the Google Pixel 8 vs. Google Pixel 7a are relatively new models with very similar looks and features. This makes it difficult to choose between them. Here, we'll break it down to help you decide.
Google Pixel 8 vs. Google Pixel 7a: The aesthetics and basics
Why you can trust Android Central Our expert reviewers spend hours testing and comparing products and services so you can choose the best for you. Find out more about how we test.
The first thing to consider about these two phones is how they look on the outside. The Google Pixel 8 comes in Hazel, Obsidian, or Rose and has a 100% recycled content aluminum housing with a scratch-resistant, edgeless Corning Gorilla Glass Victus cover glass with a fingerprint-resistant coating. The satin matte finish is durable and able to withstand splashes and spills with an IP68 rating. The phone is slightly shorter and not as wide as the Google Pixel 7a. It is also a smidge thinner, though just barely.
It has a 6.2-inch Actua display with up to 1,400 nits brightness levels that peak at 2,000 nits, making the screen visible even in bright sunlight. The display is a 1,080 x 2,400 OLED 428ppi screen. The smooth display has an adaptive refresh rate that goes from 60Hz up to 120Hz, making it great for multitaskers and gamers. In his initial review, Android Central's Harish Jonnalagadda says he finds the wider pill-sized cutout that houses the cameras to look "striking" and says it feels amazing in hand.
Along with the always-on display and handy at-a-glance feature that shows pertinent details without unlocking the phone, like the status of your delivery, flight information, incoming callers, and navigation, it has a 4,575mAh battery that can last beyond 24 hours per charge. You can extend this to up to 72 hours using the Extreme Battery Saver mode. The Pixel 8 also supports both fast charging and wireless charging, as well as battery share to charge other devices wirelessly.
Available with 128GB or 256GB storage, it does not have a microSD card slot, so the memory is not expandable. It comes with USB-C, dual SIMs, Wi-Fi 7, Bluetooth 5.3, Google Cast, and 5G. Users also enjoy security features like fingerprint and face unlock, as well as the Titan M2 chip and built-in VPN by Google One. It has stereo speakers with three microphones with noise suppression and support for Spatial Audio, providing a fabulous audible experience.
Available in Sea, Charcoal, Snow, and the Google exclusive Coral finish, the Google Pixel 7a has a slightly smaller 6.1-inch display with the same resolution, except it's an FHD+ 1,080 x 2,400 OLED at 429ppi. It has a high brightness mode, but it doesn't go as high as 2,000 nits peak brightness. Nonetheless, in his review, Android Central's Nicholas Sutrich says the display is "incredibly easy" to see outdoors and gets "nice and dim in the dark."
Slightly taller and wider than the Google Pixel 8, as well as a bit heavier, the Google Pixel 7a has a scratch-resistant Corning Gorilla Glass 3 cover with a fingerprint-resistant coating and a 3D thermoformed composite back with a tactile alloy frame and visor. Despite this, however, it doesn't look cheap. Sutrich says everything about the Pixel 7a looks almost identical to the more expensive Google Pixel 7, though he does note that the plastic back is a dust and fingerprint magnet, and the phone is pretty slippery in your hands. A protective case will solve this issue, though.
The display offers a 90Hz refresh rate, which is still decent and "buttery smooth," according to Sutrich, but a step down from the Google Pixel 8. It's IP67 rated, which is not as durable as the Pixel 8.
This phone has the same always-on display and at-a-glance feature and a 4,385mAh battery that is also rated to last beyond 24 hours with the same Extreme Battery Saver mode. It also supports fast charge and wireless charging but does not include the battery share feature.
You can only get this phone with 128GB storage, and it also excludes the memory card slot. If you plan to take tons of high-res photos and videos, download lots of apps, and save lots of files, you'll have to consider the limitations here or factor in the cost of long-term cloud storage.
With USB-C, Wi-Fi 6E, Bluetooth 5.3, NFC, and 5G connectivity, the Google Pixel 7a is equipped with stereo speakers and two microphones with noise suppression as well. You won't get Spatial Audio support, which means this phone offers a slight step-down experience when it comes to audio. But it will still suffice for most people and average, everyday use.
Google Pixel 8 vs. Google Pixel 7a: Looking at the specs
Before we dive deeper, let's run down the specifications of these two comparable phones.
Swipe to scroll horizontally
| Header Cell - Column 0 | Google Pixel 8 | Google Pixel 7a |
| --- | --- | --- |
| OS | Android 14 | Android 13 |
| Colors | Obsidian, Hazel, Rose | Sea, Charcoal, Snow, Coral (Google exclusive) |
| Screen Size | 6.2 inches | 6.1 inches |
| Screen Resolution | 1,080 x 2,400 | 1,080 x 2,400 |
| Screen Type | Actua OLED | FHD+ OLED |
| Refresh Rate | 60-120Hz | Up to 90Hz |
| Processor | Google Tensor G2 | Google Tensor G3 |
| RAM | 8GB | 8GB |
| Storage | 128GB, 256GB (not expandable) | 128GB (not expandable) |
| Camera | 5MP Octa PD wide main, 12MP ultra-wide with auto-focus, 10.5MP dual PD selfie | 64MP Quad PD Quad Bayer wide, 13MP ultra-wide, 13MP selfie |
| Speakers | Stereo Speakers, Spatial Audio | Stereo Speakers |
| Battery | 4,575mAh | 4,385mAh |
| Wireless Charging | Yes | Yes |
| Fast Charging | Yes | Yes |
| Battery Share | Yes | No |
| Bluetooth | 5.3 | 5.3 |
| Water Resistance | IP68 | IP67 |
| Cellular | 5G | 5G |
| Size | 5.9 x 2.8 x 0.4 inches | 6 x 2.8 x 0.4 inches |
| Weight | 187 grams | 192.7 grams |
Google Pixel 8 vs. Google Pixel 7a: Power, processing, and more
Now that we have covered the basics, how do these two phones operate? They have many of the same features but with slight differences that could sway you towards one or the other, depending on how you plan to use them.
The Google Pixel 8 runs on Android 14 out of the box and is powered by the new Google Tensor G3 processor, which includes Google AI. It's naturally ultra-fast and efficient. This is combined with 8GB RAM. Jonnalagadda says to him, however, it doesn't feel any faster when playing demanding mobile games.
The phone also supports seven years of security updates as well as new Feature Drops, making this a worthwhile investment. Even if you don't keep it that long, you can confidently hand it over to a friend or family member when you upgrade, or it will retain its resale value since it will still be "current" several years down the line.
It has handy usability features like Call Screen for screening spam calls, Live Translate for connecting in different languages, and improved Google Assistant. With this, you can ask the voice assistant to do things like translate web pages for you, read the content aloud, compose messages, and even trigger apps like Google Wallet.
There are also safety features like car crash detection and crisis alerts, which are useful if you are gifting this phone to a teenager, for example, or an elderly person. But it can come in handy for just about anyone.
As a bonus, the phone comes with a six-month trial to Fitbit Premium for both new and returning subscribers, which is ideal if you plan to buy a Google Pixel Watch 2 as well or want or already have a Fitbit device. It also includes six months of Google One Premium for extra storage, with 2TB for new users. New users also get three months of access to YouTube Premium, offering plenty of incentives for purchase, a bonus if you plan to subscribe to any of these services anyway.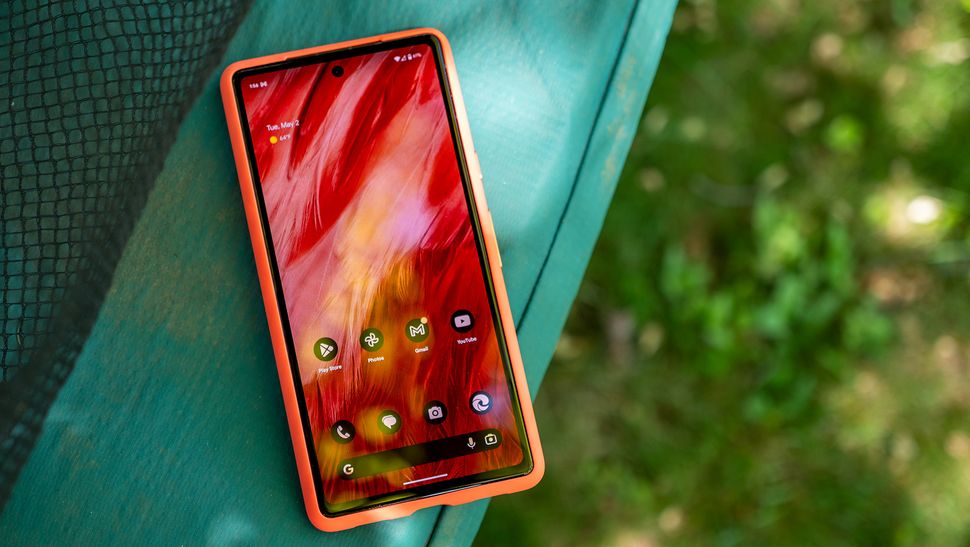 While the Google Pixel 7a is powered by the previous generation Google Tensor G2 processor, that's still a pretty powerful processor. Sutrich was able to play intense games and found the performance to be wonderful.
It comes equipped with 8GB RAM as well, so unless you're doing really bandwidth and memory-intensive tasks like playing graphics-heavy games and dealing with numerous open apps, you probably won't feel like you're missing out with the Pixel 7a.
It runs on Android 13 and supports up to five years of security updates and Feature Drops, which isn't as long as the Pixel 8 but still a cut above. You get the same cool usability features like call assist, clear calling, real-time language translations, and more. But you do miss out on some of the experiences afforded with Google AI as a result of the G3 processor in the Pixel 8.
Google Pixel 8 vs. Google Pixel 7a: What about the cameras?
Where these two phones really showcase some marked differences is with the cameras.
The Google Pixel 8 has a 50MP Octa wide camera with an f/1.68 aperture, single-zone LDAF sensor, and 82° field-of-view. This is combined with a 12MP ultra-wide camera with auto-focus and 125.8° field-of-view and a 10.5MP dual PD selfie camera with 95° ultra-wide field-of-view. Jonnalagadda says in his limited time with the device thus far, he noticed major gains in photography compared to the Google Pixel 7 (the step-up model from the Pixel 7a), indicating that the Tensor G3 processor and new camera algorithms have "led to real-world gains across the board."
It has some of the standard camera features that come with Pixel phones of late, including Photo Unblur, Night Sight, Portrait Mode, Super Res Zoom, Frequent Faces, dual exposure control, Magic Eraser, Real Tone, and Face Unblur. But the Pixel 8 adds a few more, mostly enabled by the addition of Google AI technology.
There's Best Take, which examines multiple photos taken of the same thing and stitches them together to create the best photo. For example, you might have one photo where someone's eyes are closed and another where their hand is moving. This will take them both and combine them to create the perfect photo.
There's also Audio Magic Eraser, which eliminates distracting noises from videos. Jonnalagadda says this is his favorite new feature and that it works well, helping to remove the sound of everything from cars zooming by to wind or even indistinct chatter. Magic Editor, meanwhile, uses generative AI to help you do things like remove specific parts of a photo or move the subject around and Astrophotography. Another feature is macro focus, which you won't find in the Pixel 7a.
Interestingly, however, the Google Pixel 7a cameras have larger sensors. The main camera is a 64MP Quad PD Quad Bayer wide camera with a wider f/1.89 aperture and auto-focus with dual-pixel phase detection. The field-of-view is slightly less at 80°, but you'll still be able to get lots in the picture.
The ultra-wide camera also has a larger sensor at 13MP with the same aperture and a slightly smaller field-of-view at 120°. The front selfie camera is larger, too, with 13MP resolution and the same 95° ultra-wide field-of-view. So, the trade-off here is higher megapixel cameras without all the added AI features. You still get, however, useful photo editing features like Photo Unblur, Night Sight, Portrait Mode, Super Res Zoom, Frequent Faces, Magic Eraser, Real Tone, Face Unblur, and more.
Sutrich finds the cameras in the Google Pixel 7a to be a major step up from the previous generation Google Pixel 6a, saying they surpassed his expectations not only in the quality of shots but how quickly photos can be taken as well. His only issue was with zoom detail and white balance in some situations.
Google Pixel 8 vs. Google Pixel 7a: Which should you buy?
Now comes the big decision: which should you buy, the Google Pixel 8 vs. Google Pixel 7a?
The Google Pixel 8 is the newer and more expensive phone with interesting additions thanks to the better processor and Google AI technology. But if you don't think you'll use them, there's no reason to invest in them. You also get the option for more storage, which could be a dealbreaker for someone who plans to store a lot locally on the device.
The Google Pixel 7a might not have all the same AI-powered photography and other features, but it has cool ones Google has included in its latest devices, like Magic Eraser, Super Res Zoom, and Photo Unblur. The camera sensors are also larger, which might be a trade-off worth considering.
It's not as nice a phone in terms of materials, but considering you'll be using a protective case anyway, this might not matter. Even the Google Tensor G2 processor is still blazing fast. There's little to criticize about the Google Pixel 7a, making it a solid option to consider to save a few bucks.
Bottom line: the concessions you make with the Google Pixel 7a aren't massive, and if you don't think you'll use all the new AI features and you're fine with not having the brightest screen, materials that aren't as sleek, and no battery share option, go for it. You won't be disappointed. If you want the latest and greatest, spend a bit more for the Google Pixel 8, and you might find you'll use the new features more than you realize.
In his review of the Google Pixel 7a, Sutrich says there's almost "no other reason to buy any other phone." And that still rings true. But when it comes down to it, both of these devices rank among the best Android phones money can buy.
Super-smart AI phone
The Google Pixel 8 really stands out for the Google Tensor G3 processor and all the cool AI features it supports, from photography-related ones to the ability to translate web pages and more. It's slightly smaller with a bigger edgeless screen, and it's more durable with more elegant materials. Is it worth getting instead? If you won't use all the features, go with the Pixel 7a to get a very similar experience at a fraction of the price.
Best bang for your buck
You'll get the best bang for your buck with the Google Pixel 7a, a solid and affordable phone that offers the right balance of premium features and cost savings. It might not be made of the nicest materials, but it actually looks more expensive than it is (plus, you'll put a case on it anyway). It has better cameras, a fabulous screen, and comes in more playful colors, too. For average, everyday use, the Google Pixel 7a will do just fine for most.
Sign up for Black Friday email alerts!
Get the hottest deals available in your inbox plus news, reviews, opinion, analysis and more from the Android Central team.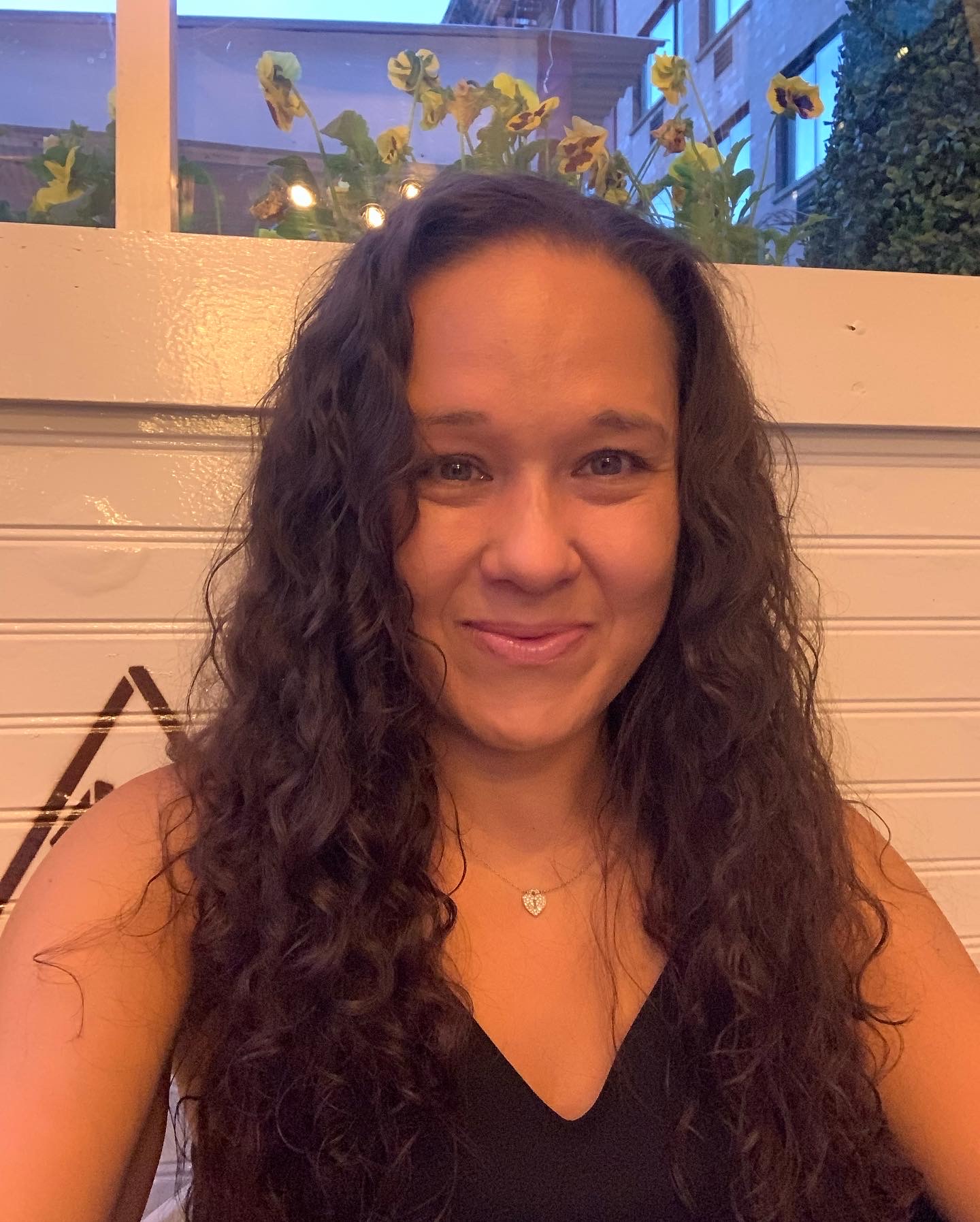 Christine Persaud has been writing about tech since long before the smartphone was even a "thing." When she isn't writing, she's working on her latest fitness program, binging a new TV series, tinkering with tech gadgets she's reviewing, or spending time with family and friends. A self-professed TV nerd, lover of red wine, and passionate home cook, she's immersed in tech in every facet of her life. Follow her at @christineTechCA.
Depends on the person's usage and what they are looking for, me personally like the flagships I want all the bells and whistles.

Reply