OnePlus and DJI team up with back to school bundles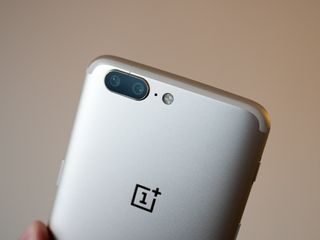 As the new school year approaches, a lot of companies are looking to offer back to school deals to entice students. OnePlus and DJI are combining forces to offer a rather enticing bundle.
Right now, OnePlus and DJI are offering (opens in new tab) a bundle with the DJI Osmo Mobile (MSRP: $299) and a OnePlus 5 (MSRP: $479) for only $724, a savings of $54 compared to buying the items individually. Another bundle features the OnePlus Travel Backpack (regular price: $69) combined with the DJI Osmo Mobile for only $342, a savings of $26.
For the drone enthusiasts, the companies are offering the OnePlus Travel Backpack alongside the DJI Mavic Pro (MSRP: $999) for $1,028, a savings of $40 compared to buying the items separately. Also on offer is the newer and less expensive DJI Spark (regular price: $499) and a OnePlus Travel Backpack for $538, a savings of $30.
OnePlus is also offering other bundles on its own. These are the Dash Power bundle (a Dash wall charger and compatible cable) for 25% off, the Join the Family bundle (a Travel backpack and "Never Settle" T-shirt) for 30% off, the Get Charged bundle (a OnePlus messenger bag and a Dash Charge T-shirt) for 30% off, and the Ready for Action bundle (a protective case, tempered glass screen protector, bullet headphones, and a Dash charging cable and wall adapter) for 25% off.
For those that are unsure of these bundles or don't want a OnePlus phone, check out our 2017 back to school guide!
Are you interested in any of the OnePlus and DJI bundles? Let us know down below!
See at OnePlus (opens in new tab)
Let's see.
Buy pencils, pens, notebook paper, binder and a $1000 aerial camera drone for Back-to-School this year
Sure, that makes sense.

Your school still uses paper?

Majority of the schools in the United States still hover around paper and pencils. Unless you live in Chicago or New York. Chromebook usage bought buy school districts is slowly getting more and more popular, but it is about budget funding with the states allowance or federal grants for them to actually get them. Then they have to have a sufficient IT department that actually knows how to install program the devices.

Nah. This isn't serious is it? Phone, yes. but a back to school DRONE? Why stop there? What about a back to school 65 inch QLED Smart TV? Or a back to school cruise to the Bahamas? What about a back to school XBOX and Madden 17?
Android Central Newsletter
Get the best of Android Central in in your inbox, every day!
Thank you for signing up to Android Central. You will receive a verification email shortly.
There was a problem. Please refresh the page and try again.