Nexus 7 LTE now available in UK, Canada, Australia and more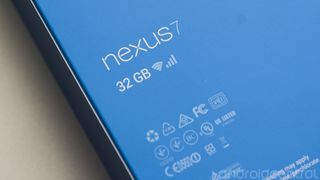 Update: Although Google didn't make a note of it, the Nexus 7 LTE has also gone on sale in Italy today.
Original Story: International Android fans rejoice, the Nexus 7 LTE is expanding its availability to several more countries starting today. Adding to the list of available countries just a handful of days after it went on sale in the US, Google Play is now selling the mobile data-enabled Nexus 7 in Australia, Canada, Germany, Spain, France, UK, Japan and Korea.
Pricing will naturally vary across the countries, but we see the UK pricing pegged at £299 for the 32GB model with shipping of 1-2 days. We're also seeing O2 in the UK follow up on its previous statements and offering the Nexus 7 LTE directly as well.
Source: +Nexus; O2 UK (opens in new tab)
Andrew was an Executive Editor, U.S. at Android Central between 2012 and 2020.
I fail to see the point of having LTE in a tablet. Tablets are usually used indoors, while phones are used on the go. Even of you don't have wifi access, you can just tether with your phone. LTE on a tablet is a waste if money for the average user.

I love LTE in my tablet. Great for emails and work related things. In sure these are things that don't come into play for you. Posted via Android Central App

looks like in US 2 more device is on the list with T-Mobile(2Gb data free 1st month with no obligation) & ATT Sim.

$349.00 for Canadian buyers Posted via Android Central App

LTE is good for those who work at offices and can't use company wifi for personal usage. It's helpful when riding transit too where there is no wifi. Posted via Android Central App

I'd say 10 inch tablets are for indoors but 7 inch tablet is perfect size to go with anywere, so lte makes perfect sense for me on the 7 inch form factor. Posted From my HTC One running PlayBook 3.0 via Android Central App

It seems that Google offers free shipping for all three models in Australia. That nice.

Looks like developer support for this is going to be shaky at best. I have the Flo (the wifi only version of the new Nexus 7) and while there are lots of ROMs and kernels for my tablet on XDA, they aren't compatible with the Deb (the LTE version) and it doesn't seem like anybody is in a hurry to port them over. If any of you do get the LTE version, be prepared to run it stock-rooted for a while until the developers add compatibility, and expect to have a smaller pool of ROMs to choose from.

Need help I am visiting Vancouver only for a week from Sweden. I want to but nexus 7 LTE unlocked. Any body please guide me where I can buy it with any contract as I gonna use it in Sweden.

As a matter of fact, Google has just added the section "Play Devices" here in Italy. It wasn't available before. They're only selling the 3 Nexus 7 2013 variants: 16 GB, 32 GB and 32 GB LTE for now. Hopefully they'll be selling the new Nexus 5 as well as soon as it comes out.

China reporting iphone5s sell outs already happening. Now start bitching jealous ones. When threatened lash out. Ha ha Posted via Android Central App

So we get to pay circa $50 US more excluding taxes than the US LTE version here in the UK. Should have been £269 not £299. Glad it is available and may buy it in the future (after getting over being ripped off) but will keep rolling with the wi-fi one for now.

nexus 7 LTE is released with carrier contracts in usa(at&t, T mobile) just now if anyone noticed
and there is no update about it so do post about it in AC

Nexus 7 LTE $439 in Australia. Nearly $100 more than the US, I'll pass.

Finally the play store devices is open also in Italy!!!!
Hystorical!!!!

I'm in Australia and I pre ordered my LTE Nexus 7 through PLE Computers in August. I've had it for a nearly a week now. Its great. Posted via the Android Central App on my Nexus 4

Loved my nexus 7 2012 edition but I felt it bogged down quite a bit when updating apps it would nearly freeze the tablet. I sold the 2012 and purchased the 2013 nexus 7 and love it , I am actually hoping the nexus 5 uses the same material , it is super comfortable to hold. Posted via Android Central App
Android Central Newsletter
Get the best of Android Central in in your inbox, every day!
Thank you for signing up to Android Central. You will receive a verification email shortly.
There was a problem. Please refresh the page and try again.