Nexus 6P and 5X preview: What to expect from Google's September 29 event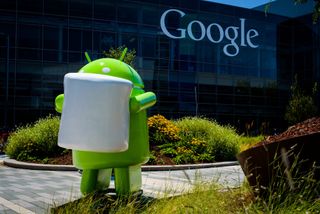 A month earlier than in previous years, it's time for new Nexus phones from Google. Details of the LG Nexus 5X and Huawei Nexus 6P have been trickling out online for the past few weeks, but tomorrow at its event in San Francisco Google will make things officially official. We'll learn exactly what's lurking inside those oft-leaked plastic and metal shells, and precisely when and where you'll be able to buy them.
So here's what we're expecting to see when the company takes the wraps off its new LG and Huawei-made handsets, and some other odds and ends to look out for. We've gathered all the leaks worth paying attention to into our Nexus event preview. Read on to find out more.
Read now: What to expect from Google's 2015 Nexus event
Huawei Nexus 6P
According to multiple online leaks, the largest of the two expected Nexuses will by made by Chinese firm Huawei and go by the name Nexus 6P. It's unclear what the "P" refers to, but it appears we're looking at a metal-bodied Nexus with a 5.7-inch display, front-facing speakers and a unique camera jump around the back.
Spec leaks from Android Police point to a phone capable of rivalling current high-end Android phones, with a Snapdragon 810 processor, 3GB of RAM, 32, 64 and 128GB storage options and a 12-megapixel rear camera. On paper that's a step down from the 13-megapixel shooter of the Motorola Nexus 6, however the 6P's larger pixels — reportedly 1.55-micron dots — should result in clearer low-light shots despite the purported lack of OIS (optical image stabilization) in this camera.
The site also reports that like last year's Nexus, the 6P will use an AMOLED display — likely at Quad HD resolution — which should mean it'll support the Ambient Display feature from the Nexus 6. Around the bottom, there looks to be a new USB Type-C port, allowing for faster charging and data transfer speeds. And with a 3,450mAh battery reportedly lurking within, that's good to hear.
Unsurprisingly, there's also a rear-mounted fingerprint scanner to take advantage of Marshmallow's biometric capabilities.
With all that bleeding-edge hardware, not to mention premium metal construction, the Nexus 6P is like to sell around the same price point as rival high-end phones. We've seen leaks of four color options — silver, grey, black and gold — though the gold will apparently be limited to the Japanese market at launch.
We've got nothing solid on availability yet, but the 6P will reportedly be sold unlocked directly from Google (no surprises there), and not within the U.S. carrier system. FCC docs suggest it'll work across all major U.S. operators though, just like its predecessor.
LG Nexus 5X
The third LG-built Nexus phone is set to go to market as the Nexus 5X — a smaller, slightly less high-end, plastic-bodied and likely cheaper handset. With soft curves and a protruding camera bump, the 5X doesn't look like any other LG phone to date, nor has it retained any Nexus 4 or Nexus 5 design DNA.
Instead, what we have is a phone with a relatively featureless front, save for two front-facing speakers, and a whole lot going on around the back. As well as the standard Nexus branding, leaked images show the 5X with a rear-mounted fingerprint scanner, the aforementioned camera bulge, dual-LED flash, as well as what appears to be a laser autofocus or color spectrum sensor. (Both seen previously in the LG G4.
Much of the hardware info leaked to date comes once again from Android Police. On the inside, the 5X is rumored to pack a Snapdragon 808 processor, a chip we've seen perform admirably in the G4 and Moto X Pure Edition, along with 2GB or 3GB of RAM — the rumors can't seem to agree on an exact number. That's paired with storage options starting at 16GB.
Like the Nexus 6P, the 5X should come with a 12-megapixel rear camera, though it's unclear whether this will be the same module used in the larger Nexus. (Indeed, it's unlikely given that they're made by different OEMs.) And like the 6P, there's reportedly no OIS in use this time, which may be disappointing to photography buffs.
It'll reportedly come in black, white and "ice blue" color options, with prices reportedly starting at $379.99, and pre-orders opening in some countries the day of announcement.
New Chromecast
In addition to the two new Nexus phones, it seems Google's popular Chromecast streamer will be getting a major update at the Sept. 29 event. 9to5Google reports that the second-gen Chromecast will come in at least three colors, with a new larger form factor and an array of new features.
802.11ac Wifi support will allow for faster, more reliable streaming, while the re-vamped Chromecast home screen will apparently allow streaming of certain feeds directly to your Chromecast when it's not doing anything else. There's also talk of a mystery "fast play" feature that may cut down the time it takes to get your content up and running.
Alongside new Chromecast hardware, the Chromecast app for Android is said to be updated with suggested apps and details of stuff you can stream to the big screen.
In addition, a new audio-centric Chromecast will allow you to stream music (or anything else, for that matter) to any standard speaker connected over a headphone cable. Android Police reports it'll go by the name Chromecast Audio, while giving a $35 price tag for the second-gen version of the regular Chromecast.
9to5 also reports that Chromecast support is coming to Spotify around the same time, so it's possible we'll see related announcements at the same event.
Other stuff
There's always potential for a few surprises whenever Google throws a major event. Specific rumors worth paying attention to include:
Talk of a Family Plan for Google Play Music, allowing up to six accounts to access the streaming service for up $15 per month.
An update to Google Photos introducing Chromecast support, people tagging and albums shared between users.
Android Wear should get some new features in Marshmallow. We'll likely find out what Android 6.0 will bring to our wrists.
... And of course official word on when we'll see Marshmallow on other devices. Canadian carrier TELUS has already suggested an Oct 5 launch date for Android 6.0.
What do you want to see from this year's Nexus phones? Shout out down in the comments and let us know!
Follow our Google Nexus event liveblog — Sept 29 at 9 a.m. PT!
Alex was with Android Central for over a decade, producing written and video content for the site, and served as global Executive Editor from 2016 to 2022.
Also Android Police has said that there will be no Qi Wireless charging on either phone. I wouldn't bring it up except that the article references AP a few times, so if we're working off of the information they've posted, it's worth also putting out there.

Well this site is basically an ap echo chamber at this point Posted via the Android Central App

Yeah, I'm not happy about that at all :-\ I love wireless charging and kinda built my life around it. Not sure if USB C will make me forget how much I hate plugging in... Posted via the Android Central App

Znaps Posted from my amazingly smexy Nexus 6, powered by CM

Mmmmm...naps...zzzzzz Posted via the Android Central App

Wow.. Google is losing its way.

+1 Posted via the Android Central App

Qualcom recently announced the availability of wireless charging on metal bodies. So, it would be surprising that the Huawei phone already had it.**edit**someone beat me to it and posted it bellow.

I have the old Nexus 5 but I have never used wireless charging... is it really that much more convenient than plugging in the adapter? Guess I don't know what I'm missing since I haven't used it before. Does the current Nexus 6 still give you a 6 hr charge in 15 min if you're using wireless charging? Because the quick charging is more important than wireless charging for me.

I have a wireless charging pad right next to my bed and when I'm ready to go to sleep I place my Nexus 5 right on it. I like not having to deal with any wires.

Absolutely, this. So quick and convenient, and no cables falling behind desks / drawers / headboards.. Just set it and forget it. Posted via Android Central App

I'm assuming the 6P will not have wireless charging?

I'm forgetting the name right now, but I think QC released a wireless charging method that works with metal phones...
Something like magnet influx?
Hopefully Google decided to implement that Posted from my amazingly smexy Nexus 6, powered by CM

Yes but it happened only recently, somehow i doubth Huawei had the time to implement it. I wish i was wrong though/

Hopefully they add speaker support for Android Wear devices. Apparently, both the Zenwatch 2 and Huawei Watch have these.

Yes there are -Posted via the Android Central App on my G4-

OMG I'm so ready for this!!!! Posted via the Android Central App

Google Play Music family plan is what I am hoping for Posted via the Android Central App

I am hoping for this as well! Posted via the Android Central App

6 people for $15 is a dam good deal. Hope they give single person payments an extra person to put on our account since we pay half the price.

I dunno. That looks too big to be a dongle. And Nexus Players are being sold everywhere for fifty bucks.
We may be looking at an antenna instead of an HDMI plug. Android TV part deux???

Will Google have a livestream?

No tablet? Would be an interesting change.
Also no wireless charging? Would be a bummer. Yes, it can be done with a metal back.
Not getting a new phone anytime soon, but still interesting to see. Saving my money for a new Surface. And I don't know why manufacturers can't just make a really nice phone that has ALL the features and just sell it for a little more. Apple sells everything for way too much and they have no features (although quality is evident in their devices so I guess you pay for that), so wouldn't be too hard of a sell. Posted via the Android Central App

There are some android phones out there with (arguably) the same quality if not better yet still pack more features for a lower price.
Apple users are paying for the name. Posted from my amazingly smexy Nexus 6, powered by CM

6p looks so bad. Posted via the Android Central App

I was thinking the same, but in this image showing the phone facing down hmm I'm thinking the black version (if there is one) won't look as ugly. It can kinda hide or blend in with that bar or camera whatever it is lol Posted via the Android Central App

The look of it is about the only think I like about it.

If the rumor's are true, about the lack of OIS.
(which I think is more likely now that I see android central repeating them.)
I'll be picking up a Note 5 tomorrow, I was thinking 6P especially after the price leak,
But I'll wait for confirmation tomorrow before grabbing the Note5.
Knowing my luck if I go grab the note 5 tonight, tomorrow they will tell me the 6P has OIS and the rumors were false :) Holding out hope the rumors are false :)

Something else is common, google has something up their sleeve everywhere I look Nexus player song for 49.99 something in that area is happening. I think this new chromecast will make the Nexus player obsolete and yet still there something... Something else missing Google definitely has something up their sleeve. Posted via the MATERIAL AC App

Yea, the lack of OIS is really the only news I've found disappointing so far. I'll probably pre-order the Nexus 6P anyway, just b/c I went from a Nexus 5 to a Note 4 and really don't like Touchwiz in comparison to stock Android. But the Note 4 did have the best camera I have ever used. I'll be interested to read reviews of the camera though... although I'm skeptical of no OIS, the HTC One was praised for the ultrapixel approach (and had no OIS) when it came out. Although I was disappointed at no OIS in the 6P, I'm not willing to count it out yet.

The original htc one had OIS Posted via the Android Central App

Lol but I agree, I was really hoping these Nexus phones would be a little more closer to full blown high end, I was really hoping for them to be reference designs for others to follow, I'd rather pay the extra money for full high end rivaling S6 or Note 5, with AOSP. Now I have to buy Moto Pure or Blu Pure XL and wait it out Posted via the Android Central App

I'm just curious if they are releasing a new Nexus Player or not.. Posted via the Android Central App

I hope type C port isn't like the op2

I would love upgrade to an Nexus 5X

I'm getting a kick out of reading the comments on AP, which is basically a Nexus fanboy site. They've got a sour grapes answer for everything. 810: "Oh, but it's version 2.1, and that fixes all the problems!" 2GB of RAM: "Who needs more? My old Nexus 5 runs fine with 2GB." IPS LCD: "I hate AMOLED anyway, you get burn in." Whoops, it DOES have AMOLED: "Yay, AMOLED!" microSD: "Google finally adds microSD because Marshmallow handles it differently, yay!" Whoops, no microSD: "Who needs microSD when you have 64GB or 128GB?" Wireless Charging: "Yeah! You just know Google is going to promote Qi WiPower!" Whoops, no Wireless charging: "Meh, nobody uses wireless charging, it's too slow" No OIS: "Google is magic and will do it perfectly with digital processing"

Is there a point to this?

I think he mentioned it in the beginning of his rant. Posted via the Android Central App

there's definitely truth to that. i do question your intent though, as to why you're on AC and AP scrolling through the comments section the week of a Nexus launch. I mean, the same comments can be found with any phone. and this week in particular is worse. don't believe me? we've been having constructive, thoughtful conversations here on the Nexus forums for months, only to get bombarded by mindless comments from people with no credibility or reasoning whatsoever. I kid not, one comment actually said that they wouldn't get the 6p "unless something special" was in the black bar. view my comment history on the Nexus forums. I've consistently said battery and stock are most important. I'd also like front speakers and quick charge. wireless charging, fingerprint sensor and SD aren't important. neither is aesthetics, though I do like the look of this device, specifically the graphite version, with no carrier branding and black speaker grills up front. camera, so long as it's decent I'm good. certainly not expecting anything close to Samsung. I think it's about establishing what's most important, but willing to compromise. personally, I was planning to get the M9, then S6, and finally Moto Pure. I'll get the 6P simply because it has most of what I value in a phone. I don't pay attention to names, and I try not to get caught up with specs. and the comments from the fanboys on AP, well you can find them with any phone. just look at HTC people defend the black bar on the M9, or S6 owners defend the battery. Samsung (I own one) fans said for years that SD and replaceable batteries are vital, yet a lot of those same people now have an Edge or Note 5. that's just the way it is, and if you're going out of your way to look for those comments, which clearly you are, you'll find em for every phone out there. and I didn't even mention iPhone!!

I'm not suggesting you don't browse through the comments. it's entertainment and I do it for the same reason as you and everyone else. and I'm not suggesting you don't share your opinion, in fact I enjoy your comments since they often differ from mine. all I'm saying is that if you're looking for something, you'll find it. there are more people complaining about the Nexus on AP than there are embracing or defending it, yet you conveniently neglected them in your conclusion that it's fanboy central. also, the 6p in particular has a lot of great features. people that like stock, a larger display, quick updates, no carrier bloat/branding and decent battery life, have a lot to be excited about. are there compromises? of course. there are with most any phone. but to constantly focus on the negatives, without once in a while sharing some of the features you might like, makes for a redundant and predictable argument that inevitably grows stale.

Really? Three fourths of the comments on AP that I've seen are people bitching about the RAM and the camera and the bezels and vowing that they'll be first in line to piss on Google's grave. Posted via the Android Central App

I was planning on getting the Nexus 5X this year but now have no plans to do so. I'll wait for the Samsung S7, HTC Aero, and LG G5. Marshmallow will hold me over. Nexus 5 | T-Mobile $30 Plan

Still with 16 and 32 gigs smh. Posted via the Android Central App

32 GB is fine, I have it and it's fine.
16 GB is the point where I want to hit my head against a wall.
My iPhone 5c had 8 GB I believe, that kinda humbled me, but still went through it in about the first 10 days Posted from my amazingly smexy Nexus 6, powered by CM

Gotta agree here. 32 GB is fine. I still have 20 GB free on my 32 GB phone.

I have a 32 gig phone (G4) and about 75 gig of music on it... gotta love SD cards...
32 gig is way too small for some if not most people.

I'd say the reverse. 32 GB is plenty for most people. Some people want to carry 10,000 songs around with them 24/7. Well, go for the G4, then.

If they want to really blow things up they should give us paid tiers of google tv through all Google devices.

5x for me if i can unload my nexus 6 but maybe not... who knows. Posted via my Galaxy S6!

The M Easter egg is the only thing that hasn't leaked Posted via the Android Central App

It already has... http://imgur.com/gallery/aKaOqIh

You're better off keeping your current Nexus 6 for another year at least. The Nexus 6P is turning into a disappointment. Posted via the Android Central App via My Nexus 6

how so? personally stock and battery are my biggest concerns, and quick charge plus front speakers are something I like as well. camera, wireless charging and though it has it, a fingerprint sensor aren't if any interest. I'll be upgrading my S4, already grabbed the Nexus 6 to replace my Nexus 4 a few weeks ago for $350. so for me and a lot of people, it's far from a disappointment. also, most people don't buy a Nexus for the camera. if they included OIS, you'd have everybody complaining about the price. and I'm sure for a lot of people no wireless charging is disappointing. but you'll never satisfy everybody, so while it might not be if interest to you, I certainly wouldn't label it a disappointment. also, at this time in phone tech, it's rare where they'll be a must have feature within a year. OEMs operate on a 2 year cycle, since they know 90% of consumers don't upgrade a new phone every year. based off that, it's unrealistic to expect significant improvements every single year.

Err the Nexus 6 has OIS. And top of the line specs when the SD805 was newand I like stock Android and I like consistent updates which I won't get anywhere else on Android. Sorry but the Nexus 6 isn't bad. Not LG G4 or S6 quality but not bad if you're talking about a mediocre camera then the Nexus 5 gets quite a mention. I'm happy with my Nexus 6 I'll be interested in next year's Nexus phones as they'll have to the SD820. Posted via the Android Central App via My Nexus 6

I know it's wishful thinking.. But I hope all of these units are decoys. I hope everything about these phones are false. Nothing I'm hearing or seeing sounds or looks good. They're heading directly in the wrong direction. As if they're intentionally trying to ruin the Nexus brand. Thank god the Nexus 5 runs good.. It'll last until next year I'm certain. Then, idk what to get. Back to flip phones.

just curious, what exactly did you expect?

With the way the nexus devices are going, it is a shame project silver did not take off.

I completely hated the 6P when I saw the first leaks... but based on the on the recent pics, in combination with the specs and Android M, I'm legitimately excited for pre-orders to start. I still would have preferred a different design than the black camera strip, but it doesn't look nearly as bad in the above pics.

Just go pick up a "they are selling at fall off the truck prices, my neighbor also just got one after he saw mine" Nexus 6 and be done with it, it is one fantastic phone, fast and buttery smooth, I love my white 64 GB Shamu. Posted via the Android Central App

Agreed, I love my Nexus 6 too. I don't feel the need to jump on the Android Pay hype machine yet. The finger print scanner isn't necessary for me yet, for security it would be nice. The 32-bit Snapdragon 805 is a great processor and I don't think that 64-bits are necessary at this point until developers take full advantage of it. Next year I'll probably upgrade. Posted via the Android Central App

+ Android pay works fine without a fingerprint scanner. Posted via the Android Central App

At this point it's really just about which leaks are correct and which ones aren't. Assuming for the moment all the leaks that sprung forth today are correct there's nothing there that makes me want to upgrade from my OG Nexus 5. The Huawei is too big and the LG seems to be only mild steps forward in a couple areas and steps back in others (I use wireless charging daily).

Now to choose between the 5x and nextbit robin

One you can have, one you might be able to get sometime next year. Kinda a no-brainer +++ Insert witty signature, watch as others not get it, profit +++

I'm curious why AC thinks the Huawei will be a flagship priced phone. Don't they sell their own phones with flagship specs at around $350+? Not to mention QComm is probably giving the 810 away at this point. Posted via the Android Central App

no, their flagship phone (P8) is priced at around $599 ... IMO the 5x is slightly overpriced, but the 6p is extremely reasonable. and that's not simply what "AC thinks" ... it's based off information they got from Android Police.

6P only 5.7 inches? I know, but that was a selling point for the Nexus 6 2014 to me. OTOH: Moto X Style / PE's LED screen v 6X with Amoled.

I'm completely underwhelmed by both phones. There's literally not one single "heck yeah!" feature or exciting thing on either of them that grabs at you. Even delving purely into specs, there's nothing to be impressed by there either aside from maybe the larger battery on the P. Other than that, these would at best be a developer's secondary device. I wouldn't consider one as a daily driver. Definitely not the P anyway. The 5X might make a decent lower priced mid-ranger

Awwww screw it. I'm backpedalling already. I'm sick of carrier updates so maybe I'll consider the P after all if the $500 rumor proves true tomorrow

what exactly were you expecting? I agree that other than battery, nothing jumps off the page, but very rarely is there a feature that really excites us at this point. USB-C, and M are really it, but it's still a great Nexus ... I say Nexus instead of phone, cause as you seen to know, it's not for people looking for a great camera or some other features you'll find elsewhere. for a Nexus I think it's great ... I said 4 months ago 1) stock 2) battery 3) front speakers, and 4) quick charge are at the top of my list. wireless charging and camera aren't that big a deal, so personally I'm ecstatic. let's hope the play store experience is better than its been in the past tomorrow. I'm hoping for the 64GB graphite and a speedy checkout. BTW update your Google Wallet before ordering.

What about the rumour for a possible Nexus 8 device (which I'm REALLY interested in)?

I don't think there's going to be a Nexus 8. There is supposedly a Pixel 10.1 tablet, which despite what the name implies, runs Android. Just a rumour, and even that says it will just be shown, and not available until November... We'll see. Posted via the Android Central App

Someone, I believe a Google rep, said no tablets this year. Maybe early next but not today +++ Insert witty signature, watch as others not get it, profit +++

I'll probably order a 6p, assuming I can, then decide later if I want to keep it and sell my N6. Fingerprint scanner is nice as is 128gb option, but nothing is super compelling. Unless the camera is a significant upgrade, but I've always gotten pretty good pics with the N6. Not to mention, the 5.96" display definitely grows on you after a while. Not sure I want to go down to 5.7. Posted via the Android Central App

Actually, if the MicroSD card slot shows up on the 6p, that may push me over the edge. 256gb on my phone would be delightful. Posted via the Android Central App

I've got my credit card ready! Bring on the Nexus 6P! Posted via the Android Central App

Looking forward to the N5X to replace my aging N4 Posted via the Android Central App

And what about the 5X? It seems like Google is pushing the 6P or someone is! All the new photos and article are on the 6P! Strange!

What with the Gold color in the 6P? Restrict to Japan only? LOL!

I will wait for next year then, I have my Oneplus One and it still works good. Moto X pure is decent but it lacks a fingerprint scanner and usb type c... So maybe next year...
I want Project Ara to be out, be interesting to see Samsung's foldable phone too. Ces 2016 is still a few months away...

I'm sorry to say this But I really am not very excited for those 2 compared to last year's Nexus. Maybe my tune will change, but let's just say I'm kinda underwhelmed right now.

With the bottom bezel, the 6P looks line it'll be as big as the N6. So with that I may have to pass. The 5X looks to be the winner for me. Unless the larger of the two has the best Android camera to-date. Posted via the Android Central App

Did I just read the Huawei Nexus 6P won't have OIS? Again disappointing the more I read about this new Nexus the more disappointing it is. The only good thing about the Nexus 6P is the 3420 mAh battery. Posted via the Android Central App via My Nexus 6

OIS isn't as big of a deal as many make out. It is nice to have, but on a phone with decent software stabilisation, you won't miss it. But this is a Nexus, soo... Camera software has never been Google's strong point. Posted via the Android Central App

Maybe I wouldn't miss OIS if I never had it before but I have it on my Nexus 6 and even though camera software hasn't been a strong point on a Nexus, the Nexus 6 camera isn't bad at all. I can get good pictures from it thanks mainly to HDR+. Sure the Nexus 6 camera isn't on par with the Galaxy S6 and LG G4 but it's a massive improvement over the Nexus 5 camera which was terrible. Posted via the Android Central App via My Nexus 6

Yes you will miss it and removing features that the previous generation had is a failure. +++ Insert witty signature, watch as others not get it, profit +++

Hoping the Google music family plan is real. My family would love to share my plan -Posted via the Android Central App on my G4-

Those are a couple of ugly phones. What's with that black bar on the 6P? That's the ugliest phone since the M9.

I'd love to see some updates on Project Fi. Maybe some talk of new phones supporting it, other than the Nexus phones. I say that assuming that the two new devices will also support the service, as the Nexus 6 does. The service isn't bad, but I'm just not a fan of the Nexus 6. Vanilla Android is too vanilla for me. The dialer is just sad and the camera interface is the worst I've ever used on an Android device. Posted via the Android Central App
Android Central Newsletter
Get the best of Android Central in in your inbox, every day!
Thank you for signing up to Android Central. You will receive a verification email shortly.
There was a problem. Please refresh the page and try again.