Nextbit plans battery life boost for Robin in future OS update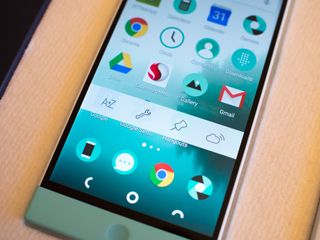 Nextbit has revealed its plans to release an OS update for its Robin smartphone in the fourth quarter of 2016 that will offer owners better battery life.
In a community forum post, Nextbit says it wants to improve battery life for smartphones in the same way it helped to increase file storage for the Robin.
Nextbit recently announced that Robin owners can sign up to participate in a software beta program, to test out new features before they are officially released.
Awesome! I get my Robin in today from the Android Central contest!!! Posted via the Android Central App

Lucky duck!
That aside, congrats!

Lol Thanks!! I was super excited when I found out I won! Posted via the Android Central App

Android Central is in my head! This is what it is really holding me back from owning the Robin. I tried it before, really liked it, but concerned if a light/casual user like me will be okay with the battery. Thinking of leaping anyway, it just can't get out of my head. I have been wrestling with this since I got the 5x on Monday. It has to be one or the other for me. Not both.

If you are a light/casual user why the worry about battery?

Now I have too! Too many signs saying go! Hopefully I'll never be bored again. lol.

I'd prefer it if they spent some time clearing up the little niggles that a fair few current owners have reported i.e. sound problems. the cloud storage is a bit of a 'mysterious black hole' too, could be a lot more control placed in the hands of the owner. rolling out updates that brick others isn't helpful either. the beta program might help but there's only so much power that can be squeezed out of the 2680mah battery hiding behind the 5.2" screen which makes it over 10% smaller than average (assuming that to 3000mah).
so keep your current customer base happy, by Q4 robin will be old news that new customers might not find that attractive.
I really like the phone but the niggles are an annoyance...

Great! Can't wait! Posted via the Android Central App

Sweet! Cannot wait to see my battery life extended!

John, Any idea how many Robin's have been sold? I am very happy with mine since the last update and longer battery life would be nice, but its not a problem for me. I wish I had a dollar for every "that's the coolest looking phone" comment! Posted via the Android Central App
Android Central Newsletter
Thank you for signing up to Android Central. You will receive a verification email shortly.
There was a problem. Please refresh the page and try again.