New Samsung Galaxy S III commercial invites you to get ready for the Olympics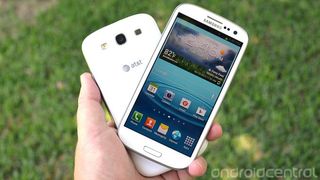 A brand new commercial from Samsung for the Galaxy S III encourages you to get excited for the Olympics, which are set to begin in just a couple of weeks.
The ad is directed by award winning cinematographer Emmanuel Lubezki and stars international soccer (football) superstar David Beckham.
It's quite a good ad that shows a variety of places getting ready for the games to start, set off by Beckham hitting a gong with a soccer ball. Enough describing the ad, just watch it yourself and try not to get pumped for the games to start!
This particular ad will run in over 20 countries including France, the UK and China starting July 16th.
Samsung is a big sponsor of the 2012 Olympic Games, so expect to see more commercials and even more ads around London the closer we get to the opening ceremonies.
Aside from the fact that the damn WHISTLE sound made me look at my phone, I love the ad. Showing real features and day-in-day-out use, is far more appealing that making fun on iphone drones. Everyone remember the "Best Next Thing" ? Yeah... exactly... Great ad nonetheless! +1

2 Things: One, I am actually betting if given a few tries, Beckham really could make that kick, and two: IT'S TOTAL BS THAT THE PHONE DIDN'T HAVE THE SCREEN TURN OFF MAN. [/comic_book_guy]"Worst phone screen portrayal ever!"[/end comic_book_guy]

I thought the same thing about the screen... The proximity sensor is so sensitive on the S III that sometimes when I try to hit the top row on numbers on the phone dial pad (while on a conversation) the thing starts to play peek-a-boo with me! It's actually more funny than annoying.

And you're welcome to watch the Olympics on your S3 unless you're in the US where the app doesn't install.

For the love of good .... IRS not soccer its football yes a FOOT ball. And you can clearly see that he actual uses his foot to move the ball from point a to point b. I have no idea how you Yankees managed to name your be football when you hardly ever use foot to do something with that ball

Don't hate, you wish you were cool enough to play our Football. USA USA USA!!!!

That was a neat video. But as far as making a commercial to sell a phone, I'm starting to get a little tired of all these videos put to insperational music where people use their phone to help them jump bikes off the side of buildings... How about showing *real* life? How about showing some average person having an average, crappy day, using his phone to make that day a little bit easier... -Suntan

What a terrible commercial. Samsung, send me an email and ill help you make a better commercial.
Android Central Newsletter
Get the best of Android Central in in your inbox, every day!
Thank you for signing up to Android Central. You will receive a verification email shortly.
There was a problem. Please refresh the page and try again.