Motorola confirms Android 5.0 Lollipop update plans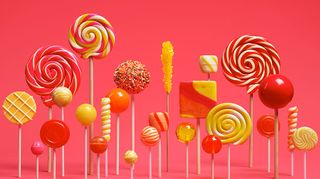 Moto X, Moto G, Moto E and 2013 Droids among devices getting Lollipop
Alongside the new Nexus 6, Motorola has revealed the first information on its plans to update its existing devices to the new Android 5.0 Lollipop.
In a blog post, Moto confirms that the following devices are in line for an Android 5.0 update —
Moto X (1st and 2nd Gen)
Moto G (1st and 2nd Gen)
Moto G with 4G LTE
Moto E
Droid Ultra
Droid Maxx
Droid Mini
Moto notes that updates for other devices may depend on its partners, and that it'll continue to keep folks updated through its update status page.
Source: Motorola
Get the Android Central Newsletter
Instant access to breaking news, the hottest reviews, great deals and helpful tips.
Alex was with Android Central for over a decade, producing written and video content for the site, and served as global Executive Editor from 2016 to 2022.
To think my Moto G will get lollipop before a $750 Samsung note is sweet

Yeah, my moto g is perfect for my needs of a phone and gets even better☺ Posted via the Android Central App

My only regret is that I didn't get the higher-ppi first gen model. My ONLY regret.

+1000 Posted via the Android Central App

+10000 Posted via the Android Central App

Sweet. Can't wait for this on my moto x. Posted via the Android Central App

The fact that the lowly moto e and g will get L, but not my N4 is infuriating!

N4 isn't getting it? Is that official or just rumor?

Cancel that, the press release was wrong and the Nexus 4 is getting L!!!!!!! YAY!!!!!!!!!!!!!!!!!!!!!

How does the Moto G and Moto E get Lollipop and the Nexus 4 does not???

I think because it's past its 18 month update cycle.

It'll get it one way or another. So it shouldn't really matter. Posted via the Android Central App

I should have tried reading the official blog post before letting other peoples rantings influence me. According to the official Google blog post, it's coming to the Nexus 4 too. http://googleblog.blogspot.com/2014/10/android-be-together-not-same.html

@TomRubin You know what? Nexus 4 was not there when I initially saw the blog post. Glad it appeared, and it is there now!!! Thanks for the info.

Correct, the Nexus 4 wasn't there for the first few minutes, but now it shows. Was it a mistake? Or a quick turn of events?

Makes me wonder as well. Maybe they were testing to see if anyone noticed or cared, and if the net was mostly silent they wouldn't worry with officially updating it. We N4 owners are a passionate bunch though! :) Maybe the squeaky wheel really does get the grease, or lollipops!

Moto is winning me over sorry HTC Posted via the Android Central App

Unfortunately it will take forever for it to hit Republic, but I knew that when I signed up. Posted via a Republic Wireless Moto X using the Android Central App

If Sprint Moto X gets it quickly. Republic should get it quickly. No way Sprint will allow us to have it before them. Posted via the Android Central App

I'm very happy about this. Lollipop on my OG Moto X would be quite nice indeed.

Wtf? Where in the world does it say the nexus 4 isn't getting it? Please don't tell me this. Because I'm not seeing the nexus 5 listed there either or is this just Motorola talking about their own devices? Posted via Android Central App

The title should clear things up: Motorola confirms Android 5.0 Lollipop update plans I know the Droid Turbo hasn't been released yet so it wouldn't necessarily be listed, but I wonder if it will launch with L.

It's only Motorola about their new devicea Posted via my Favorite Phone

No Moto E? Why? Posted via Android Central App

It says Moto E will get it. Posted via Android Central App

Lollipop Lollipop oh Lolli-Lollipop..... Lollipop (pop)

Love you Motorola. Posted with my MotoX, no case needed.

And I just got a Verizon Droid Mini too! WOOHOO!

And my Moto X keeps proving to be the best smartphone decision ever.

Same here! I loved my first gen Moto X and the new model is fantastic. Can't wait for L!

Moto G FTFW. I love it. Right out the date Motorola was waiting to announce lollipop support. Can't wait. Posted via Android Central App

I own a 1st gen moto g......I love it...it handles pretty much any intensive games smoothly....my old phone was Samsung galaxy core... It sucks even for basic things....and my friend bought a moto e....OMG....it handles dead trigger 2,modern combat 4,Fifa 14 smoothly.... Amazing.....love moto

Kept your promise..! Love u Moto :)

Soooo darn excited!!!!! Love my Motorola and My Moto G, and now I love it more!! Posted via my Favorite Phone

HA! I'm about to go pick up my Moto G 2nd Gen (which is also my first android btw) today. That's awesome that I'll be getting Lollipop before a lot of flagship devices!

So glad I have this Moto G (1st Gen). It's the best phone phone I've bought in recent history! Now it's getting Lollipop! Posted via the Android Central App

Droid Maxx and Gen 1 G LTE. Hope this keeps up when Lenovorola becomes reality. Posted from my XT1080M

Just bought a 2013 moto g as a WiFi/jogging device. Nice little device. Forgot how much I missed a 4.5" screen.
Its GPS is miles better than my G2's. Posted via the Android Central App

Moto rox! Posted via my awesome, longer lasting phone than yours aka droid MAXX

Great news. I love my Moto G and Lollipop looks like it will make it even better Posted via the Android Central App

Yes! Motorola, you are the best. Posted via the Android Central App

Got to love moto, they will get my next money again when I get a new phone. Posted via Android Central App

J'ai un Motorola moto g xt1033 dual sim
Est-ce-que la mise à jour est disponible ou non Posted via the Android Central App

Motorola a dit qu'ils mettront à jour Moto G. Cela devrait inclure toutes les versions . Dual sim ou non dual sim .

My droid maxx is going to get a great price when I sell it to buy the droid turbo love that moto sheet Posted via the Android Central App

It was smart to use the same internals on the Moto G cause they can use the same rom on 2013 and 2014 version. Without a doubt Motorola will be first to update, and Samsung and HTC will take several months.

It should be broke down by Carrier this make a huge difference where some are on top of it while others might get it to the cutomers

So let me get this straight. This will apply to the Moto G that Verizon sells in its prepaid line of phones?

What about "non-USA" Droid/Razr models of Motorola? For Example: Motorola Razr Maxx (XT910). It has same specifications as Droid Maxx but still runs on Android 4.0.4 ICS.

I'm running XT910 with Android 4.4 right now, so I think this phone can keep up with next upgrade.. Just wait and search in xdadeveloper, there are plenty experts there..

My moto g2 is eagerly waiting to taste the lollipop.Moto g2 is just a great phone.Really intelligent one.