The Moto G5 Plus is the most important phone of 2017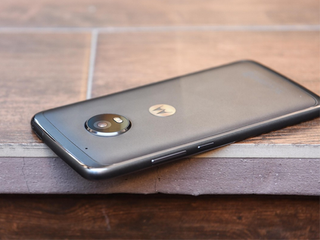 We spend a lot of time thinking about which phone deserves that coveted Best title here at Android Central. It's a moving target throughout the year, and something we disagree about more often than not when discussing things internally. We look at camera quality, battery life, performance over time, software updates, and a ton more. It's a valuable conversation to have, and a great conversation to have with all of you, but this year I found myself asking the same question over and over again as we evaluated these phones.
More often than not, the answer to that question was no. Obviously, the Law of Diminishing Returns exists for a reason, but there's no doubt in my mind what Motorola did with this $180 phone is important. In many ways, this little budget phone is the most important phone to have been released this year.
Check out the full Moto G5 Plus review!
More than a budget phone
Motorola's low-end phones have been exceptional for a few years now. They have a history of performing above expectations, packing batteries which frequently pass the more expensive competition, and usually have cameras that are better than anticipated. The Moto G5 Plus is the latest in that line, and brings to the table a build quality much greater than you'd expect for the price as well as the remarkably good software Motorola has been building upon since the Google days.
And that's what makes this phone such a big deal. The G5 Plus doesn't look or feel like a budget phone. It's for a great fingerprint sensor, ridiculously good battery life, decent speakers, and a middle-of-the-road camera at a price you'd usually see a carrier offer as one of those old "buy this expensive phone and get this cheap thing for your kid" deals.
This phone also does a great job highlighting just how small the difference is between the best of the lower end and these "flagship" phones is right now. You can buy three of these phones for the same price as the Pixel 2, and if you handed these two phones to someone who didn't know anything about phones there's a good chance it wouldn't be immediately clear to that person which phone was superior.
Great news for the future
I enjoy knowing that the Moto G5 Plus is something I can recommend to just about anyone, and see the genuine surprise at how good the phone is for that price after using it for a few days. I like knowing the low end can be this good because it forces me to be more critical of what makes the "best" phones so good. Over the last couple of years, that decision has been made over fairly subtle differences in hardware or software quality.
Realistically, that decision has been less and less about hardware, and more about services. These high-end phones have to demonstrate how my life is improved with its services, which is another thing we largely have Motorola to thank for. The Moto X, flawed as it was, focused deeply on making life simpler for the user. Things like quickly accessing the camera, enabling specific features when you were driving, and delivering information to a display that woke up when you looked at the phone. Degrees of this are everywhere now, including the Moto G5 Plus, and contextual computing through Machine Learning is a huge part of how Google plans to improve Android over the next year.
As Google's AI continues to make the Pixel better than the hardware technically is capable of, phones like the Moto G5 Plus will continue to improve the "basic" experience at price points that seem impossibly low for what you are getting. It's great news for anyone using their phone as their only phone, and especially as their only computer.
The most important phone of the year
As much as I appreciate the capable, sophisticated devices so many people are willing to spend almost $1,000 on, I continue to be amazed at just how much phone you can get for a fraction of the cost right now. Motorola is one of few manufacturers building phones specifically for this group of users, instead of re-branding older hardware so there's something to sell.
And with the release of the Android Go platform, it's clear Google wants to drive prices even lower and make sure even more people are connected. As long as this new initiative doesn't suffer the same fate as Android One, this type of phones is going to be a lot more interesting in the coming year. You can bet Motorola will be a big part of that conversation, with a sequel to the Moto G5 Plus leading the charge.
Get the Android Central Newsletter
Instant access to breaking news, the hottest reviews, great deals and helpful tips.