Bottom line: The Linksys MR9600 is a Wi-Fi 6 router built with speed and range in mind. One router will cover an entire 3,000 square feet house, in many cases, and will probably even reach your basement. Devices that support Wi-Fi 6 (802.11ax) will get even better coverage and speed, and even Ethernet devices will enjoy a full gigabit connection. While Linksys mesh technology means easy pairing of routers, the lack of 2-factor authentication on the remote management app brings up security concerns we wouldn't expect from a router company in 2020.
Pros
+

Wi-Fi 6 (802.11ax Gigabit wireless)

+

WPA3 support

+

Can easily add mesh points to expand network

+

Built-in parental controls and device prioritization

+

Excellent range and speed

+

Gigabit Ethernet ports

+

Alexa integration
Cons
-

Expensive

-

No 2-factor authentication for remote management

-

Lack of historical usage data for individual devices

-

Probably won't go with your home decor

-

No Google Assistant or Siri/HomeKit support
Why you can trust Android Central Our expert reviewers spend hours testing and comparing products and services so you can choose the best for you. Find out more about how we test.
Mesh routers gained significant popularity with the increasing number of Internet-connected devices in our homes, but what if you don't need a mesh router to get a good quality signal throughout your home? The Linksys MR9600 is the latest Wi-Fi 6 router from the storied home router company, and it offers great coverage, better speeds, and plenty of modern features to boot. It even meshes well with other Linksys routers and can be used as part of a greater mesh network, making this one incredibly well-rounded router.
Linksys MR9600 Traditional form-factor
The idea of a sophisticated, modern router encompasses more than just the looks, it also includes the software behind the shell. While Linksys has certainly included some brilliant smarts underneath that familiar plastic shell, it opted for a more traditional router design for the Linksys MR9600.
One of the many reasons manufacturers have changed the look of their routers is to encourage users to keep them out in the open, which allows for better Wi-Fi coverage throughout the home. While Linksys is sure to remind you to do this in the setup, it's likely that everyone won't be happy leaving this one on a shelf somewhere in the living room.
While it's pretty boring to look at, the Linksys MR9600 was clearly built with form in mind before function. That powerful quad-core CPU inside is well-ventilated thanks to the domed plastic mesh top, and the four antennas can all be adjusted to enhance signal propagation throughout your home. On the back, you'll find four gigabit Ethernet ports to ensure you can still connect those devices that don't support wireless connectivity (like a Philips Hue bridge).
Linksys MR9600 Coverage, speed, and a meshy future
While looks and connectivity are certainly important features in a router, it's the speed and coverage that'll bring on the biggest buyer's remorse. In the case of the MR9600, I found that it adequately covered all my needs, including strong signal propagation in my basement office. Over the past year, I found that mesh systems typically are the only types of routers that can provide a strong enough signal to be usable in the basement, but the Linksys MR9600 more than did the job.
My basement office is typically the place where wireless signals go to die. It's located on the other side of my house from the router, and a full floor level below where the router resides. Despite this, however, I had no issues with signal strength or speed from the Linksys MR9600. It's well worth noting, of course, that my devices automatically selected the 2.4GHz channel because of the signal strength. That's just the nature of 2.4GHz vs. 5GHz when it comes to range and material penetration.
In the test above, I compared the Linksys MR9600 with the Nest Wifi, a popular mesh router. What I found are fairly comparable speeds, even though I only had a single Linksys MR9600 in my home. The slowest point was, predictably, in my concrete-clad basement where devices had to use the slower 2.4GHz channel to get sufficient Wi-Fi signal for a quality connection. What we see above is mainly the top of Wi-Fi 5 (802.11ac) performance from common devices. A Wi-Fi 6-powered device will perform much better, and that's ultimately what will make the purchase of a Linksys MR9600 make the most sense.
Wi-Fi 6 (802.11ax) is a different beast altogether and will work quite a bit better than existing Wi-Fi 5 (802.11ac). This is because of the fact that the Linksys MR9600 utilizes a total of four channels for the Wi-Fi 6 signal, and can even adjust channels and other factors to keep the signal strong. Linksys put a quad-core processor inside the MR9600 router to help calculate the best frequencies to use for individual devices to help avoid congestion; something that's a big problem in apartments and other housing that's close together.
You'll also find that adding in mesh access points is super easy, thanks to Linksys Intelligent Mesh Technology. Any Linksys mesh router that supports Intelligent Mesh Technology can easily pair with the Linksys MR9600 and create a mesh network. Yes, that even includes routers with slower wireless speeds like 802.11n, so you could easily pick up a few less expensive ones to service your back yard or a room with a deadzone.
Linksys MR9600 Easy remote management, huge security risk
Remember when you got a new router and had to navigate to 192.168.0.1 in your browser just to set it up? Remember all the confusing terms, the jargon that seems like a foreign language, and the cumbersome arrangement of menus? You'll never have to deal with any of that nonsense with the Linksys MR9600, which makes setup ultra-simple thanks to a well-designed app that you install on your smartphone.
In fact, Linksys is so confident in its app-based management approach that it won't let you use the router at all until you've set it up from the app. While this seems a bit heavy-handed at first, I think it's actually a genius move on Linksys' part to ensure that users of the router get things set up correctly the first time. You can even natively connect it to Alexa, enabling simple voice commands for parental controls and device prioritization. It's by far the easiest way you'll ever configure a home router.
It not only makes normal day-to-day administration a simple task, but it also makes more advanced configuration far easier than the web interface that older routers used. Need to change your router's subnet? Head to Local Network Settings under the advanced section. How about parental controls? Those are right on the front screen. You can even prioritize device traffic to help with gaming or streaming without much fuss.
Image 1 of 3
Now this isn't a new app, per say, but it's likely new to anyone who hasn't purchased a Linksys router in the last two years. It also makes remote configuration simple, as router management can all be done from the app no matter where you're located in the world. If you prefer a more detailed dashboard experience, you can also log in to the Linksys SmartWiFi dashboard from any computer.
While all of this is a great improvement over the past, there's one huge problem: the Linksys SmartWiFi account you have to create doesn't support any kind of two-factor authentication. That means the account that grants administrative access to your home router is only protected by a simple username and password combination, opening you up to vulnerabilities that simply shouldn't exist in 2020.
As a home Internet security product, it's absolutely inexcusible that Linksys wouldn't offer such protections. As it stands, no matter how nice this remote Linksys SmartWiFi service might be, it should not be used until Linksys adds 2FA. Period. I disabled it on mine as soon as I was done with the review because it's simply too big of a security risk to keep enabled.
On the bright side, the Linksys app and all of its features can be used while your phone or device is on the Wi-Fi network hosted by the Linksys MR9600. That means the app isn't totally useless, but it's certainly more limited than it should be. I also was hoping for a little more in the way of usage statistics and historical data from devices than is available. As it stands, products like Nest WiFi and Ubiquiti Networks routers offer historical data for each connected device for at least the past 30 days. That could be the key to finding the bandwidth hog in your house and squelching the problem.
Linksys MR9600 Competition
The competition in the router space is pretty fierce, by any standard. Take the TP-Link Archer AX6000 (pictured above) which is one of the best wireless routers. It sells for $100 less than the Linksys MR9600, offers the same theoretical 6Gbps Wi-Fi 6 bandwidth, and even doubles the number of gigabit Ethernet ports to eight. The downsides? It's not easily expandable like the Linksys MR9600 is (meaning you can't just add a bunch of similar routers and make a mesh network), and the TP-Link Tether smartphone app also doesn't support 2-factor authentication (just as Linksys doesn't).
For $50 more, you can get an Orbi Premium 2-pack. That extra $50 nets you a full mesh system that includes the base router and one mesh connection point. That means better coverage and speed throughout your home. It's also got three gigabit Ethernet ports on the main router and two on the extender, for a total of 5 gigabit Ethernet ports, and the more attractive design means you'll probably be happier with how it looks in your house. On top of that, the Orbi app is not only more robust but also offers better security thanks to 2-factor authentication for your account. The downside? The AX4200-rated Wi-Fi 6 antennas max out at a theoretical 4.2Gbps of wireless speed.
Linksys MR9600 Should you buy it?
Who it's for
If you've already got Linksys routers and want to add Wi-Fi 6 to your mesh network
Who it's not for
Extra-large homes (need to buy additional products for a mesh network)
Anyone security-minded that wants remote router management
The Linksys MR9600 has two major problems that, ultimately, keep it from being a recommended buy. First up is the price, which is a bit on the high side, even for a Wi-Fi 6 router. All the additional tech that has to go into a Wi-Fi 6 router inherently makes it more expensive, but there are plenty of other name brand routers that come in with similar (or better) features and a lower price. There are even several mesh Wi-Fi 6 routers that cost the same or less and will give you better coverage for the price.
Second, the lack of 2-factor authentication on the remote management app makes it unusable in this day and age. It's been proven time and time again that a username and password to protect your account is simply not enough. Even a strong password can be compromised with modern tools, and a 2-factor (or greater) method of authentication is the best line of defense against hackers who want to get ahold of your information and your home network.
3 out of 5
It's important to know that you don't need to use remote management and can actually opt out of the feature entirely, choosing to only make network changes while on your home Wi-Fi network. The price will come down eventually, solving one of the issues, but it's going to take some work for the Linksys app to increase its security and features to match the competition. Linksys Intelligent Mesh Technology certainly bodes well for homes that have existing Linksys routers and just want to add Wi-Fi 6 to their home network, which is likely the best-case scenario for a purchase of an MR9600.
The speed you need
The beginning of something great
The Linksys MR9600 is a solid start to a Wi-Fi 6 home network, with fast speeds and easily-expandable mesh network support.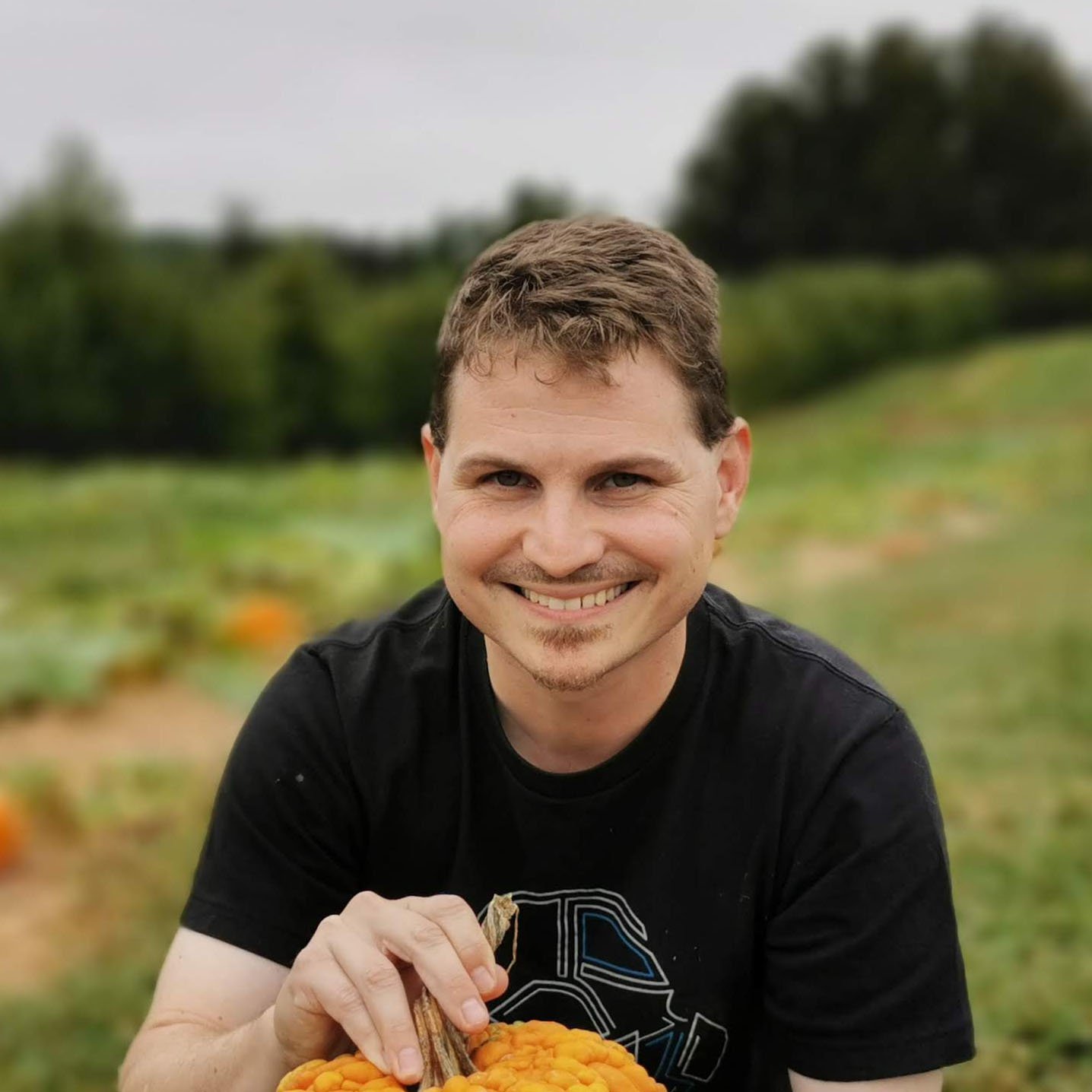 Senior Content Producer — Smartphones & VR
Nick started with DOS and NES and uses those fond memories of floppy disks and cartridges to fuel his opinions on modern tech. Whether it's VR, smart home gadgets, or something else that beeps and boops, he's been writing about it since 2011. Reach him on Twitter or Instagram @Gwanatu