Kindle app update adds X-Ray for Books, flashcards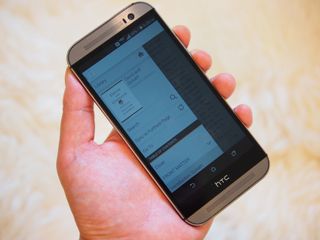 Amazon has rolled out a pretty significant update for its Kindle reading app for Android. The update, available through the Google Play Store, brings a number of new and notable features to the list, including X-Ray for Books and Textbooks, the ability to create flashcards to study textbooks, and get push notifications. Along with the new features, Amazon also promises improvements in the app as well as bug fixes.
Here is the change log of all that's new within Kindle version 4.8.0:
Use X-Ray for Books and Textbooks to look up places, characters and terms
Receive push notifications from Kindle - customize your experience in Settings
Improved library search
Make flashcard sets to review textbook material
Control audiobook playback while reading the Kindle book
Several experience improvements and bug fixes
First.. of course..
I LOVE this time of year!

Wish they had added TTS (talk to speech) support :(

+1. I downloaded the app and I was looking for that feature. Talk back in the accessibility menu in your phones settings reads it out, but its very inconvenient to use. Magenta is the new Yellow

That would be cool, but they got enough trouble from the Author's Guild (but funnily enough, not the Authors) from including this on the Kindle device. They were probably afraid of what would happen with the authors.

Don't see why there would be any issues, since publishers can chose to disable or enable TTS on an individual basis. This is why not all Kindle ebooks are TTS enabled.

Since we're on the subject of Amazon. Just FYI, the Fire Phone is currently available for $229 unlocked at their website. This is a Limited time offer, so if you missed the first offer, here's your second chance.

Or you can wait for the price drop to $199 next week, and to $179 the weeks after that.
And then look for more price drops in January.

Omg! Very slow news day! Posted via Android Central App

App or not, making flashcards (question on one side, answer on the other; then reviewing them both ways) is an AWESOME way to learn things. What a great feature to be able to pull them from the book file (a real time saver).

I just updated the app. How exactly do you create and view flashcards? **EDIT: I see how to do it now. Unfortunately, I import most of my textbooks as PDFs from another source into Kindle and there is no flashcard option for those. If I download a sample of a Kinde textbook, then the option is there to create flashcards. I'm sure this will be a handy feature for those who can use it.
Android Central Newsletter
Get the best of Android Central in in your inbox, every day!
Thank you for signing up to Android Central. You will receive a verification email shortly.
There was a problem. Please refresh the page and try again.