Jawbone releasing Up API for wider compatibility and integration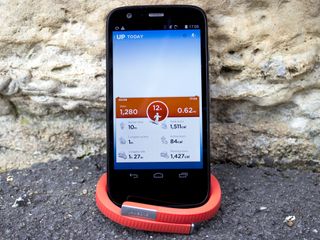 It looks like Jawbone is preparing to open its UP software to third parties, specifically, to other hardware manufacturers. This means that Jawbone would be able to collect data into its app from rivals like FitBit, as well as smartwatches running Android Wear, and Apple's long-rumored iWatch, according to Re/code:
Hardware manufacturers will be able to make new products that communicate directly with the UP platform through an open protocol, without the need for an additional app.
Would you like to see your device integrate with UP's platform? Let us know in the comments.
Source: Re/Code
Get the Android Central Newsletter
Instant access to breaking news, the hottest reviews, great deals and helpful tips.
That would be awsome! I had an UP and i loved the app, i had my witherings scale connect to it to, and i much prefered the UP app over the Witherings app. MY UP broke and i got a refund, i did get a free Sony band but i didnt like the software and sold it on Ebay. With the Moto 360 having built in sensors too i was just going to use that and whatever is included in android fit, but if Jawbone open up its API's and the 360 can use the Jawbone App, then i will be very very happy.

while the up24 is nice, i moved away from the platform because the app is such a mess. if you have anyone on your team in the app that uses it, its like a facebook feed of peoples info. do i really need to know when you ate celery and drank a glass of water? even though fitbit doesnt have the bells and whistles of integrating foursquare check ins and auto calorie loading from 2 places you can order custom meals from, the app has a better, muted layout, and actually has a web portal too, which jawbone you can only view from the app on your device.

Yes, I would love to see Jawbone adding Moto 360 data to what my UP band provides. Posted via Android Central App

Ha. Just when I was writing an app to move my data from UP to Google Fit :)

was hoping Jawbone would do something like this

We'll see how this pans out, but definitely you won't see me wear a Jawbone UP band again. Their first gen was basically recalled, the second gen my wife and I have had multiple warranty returns to the point where I went FitBit and she gave up on such gear (for now, until the litmus test of my FitBit is done). No way I'll do a third-gen UP band. But this is more about the app, and to be honest, the FitBit app for my Flex serves me just well. I am not sure I would go back to the UP interface. I may give it a try just to see what it's like, but I suspect I will stick with the FitBit interface.