IP Cameras vs. Nest, Arlo, and other integrated systems: Which security ecosystem should you invest in?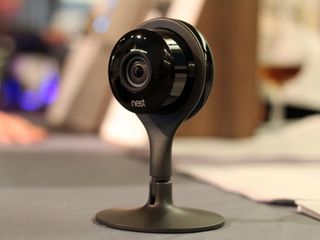 Home surveillance cameras are more popular than ever before. Whether you want cameras as part of a larger home security system, to use as a baby monitor or even to keep an eye on the pets while you're at work, there are plenty of options available at just about every price point.
But before you buy, you need to think about things like placement, power needs and, most importantly, what type of system to start with: a simple integrated system like a Nest Cam, or a standard IP camera. There are pros and cons to both types and a bit of time spent deciding which is best for you will save frustration and money.
Integrated camera systems
Camera packages from companies like Nest or Netgear's Arlo are available as a complete turnkey system in one box. You'll have everything you need to get a camera in place and monitoring the things you want to monitor without any headaches or difficult installation instructions.
Once installed, you'll have a system that can stream HD video with advanced features like motion detection triggers and zone fencing that works with your smartphone to do things like sending push notifications for motion alerts. The cameras use your home internet connection to stream video to the company's servers where you can monitor things in real time or download clips to save them for later. The companies making these consumer IP camera kits have thought of nearly everything, and it only takes a few minutes to get it all up and running. Additional features can integrate your system with Amazon's Alexa service, Google's Assistant service or Apple's HomeKit without any headaches.
What makes installation and setup of these types of cameras so easy are their proprietary nature. They are designed to work very well in limited ways, with little to no flexibility in how you set them up and use them.
There are some really great options in this space. Nest and Arlo have already been mentioned, but other companies like Logitech and their Circle 2 system or Canary, or Ring's Spotlight cameras work really well and are simple to set up. More importantly, they are simple to keep running month after month, year after year. We love them both because they can give us a clear picture of our home, both inside and out, and because they are so simple to use.
After connecting a camera or a base station to your home network, they are attached to a user account through the company that manufacturers them. You'll notice during the setup process that all you need to do through the app on your phone or a PC is enter your network name and password; the cameras themselves do the rest. Your only options for viewing and storage are the ones approved by the manufacturer, and depending on your needs the hosting plans for camera storage can be pretty pricey. Workarounds from other companies who offer cloud-based camera FTP services exist, but can be complicated to set up and limit the features supported.
Fully integrated camera systems and the ecosystem that drives them are great for families who need something that can be easily set up and requires little to no maintenance. The initial high price of the equipment as well as long-term expense for hosting services are mitigated by the ease of use and well thought out feature set.
Standard IP cameras
Standard IP cameras are usually a very different experience than an all-in-one-box setup. Instead of a simple camera or cameras designed to work with a specific service from the manufacturer, a standard IP camera is just a camera. It transmits video, both wired and wireless options exist, and it's up to you how to capture and preserve the streams. A typical IP camera setup will have several inexpensive cameras connected to an NVR (Network Video Recorder) on a standalone storage device or a computer system.
These systems can be more complicated to setup than an integrated system. But part of the reason is the number of options you have for just about every piece of the system itself. IP cameras come in many different styles with different mounting options, can use PoE (Power over Ethernet) for a single-wire FHD installation, often come with zoom lenses and true night vision, and can work when you have special needs like a tamper-proof design or a stealthy setup. Countless hardware and installation options make a standard IP camera an excellent part of a larger automation system and "regular" IP address based stream access means you won't have any trouble seeing what the camera sees with an on-site monitor or through a web server over the internet.
The biggest difference between these cameras and an integrated camera kit is the video storage. A basic system like this one from Zmodo comes with four indoor/outdoor autofocus cameras (with IR cut filters for basic "night" vision), a stand-alone NVR storage device and the software to set everything up through a computer on your existing home network. Others, like this Samsung 16 channel FHD DVR system come with everything needed to cover your home inside and out in one box. The cost of these systems is about the same as a basic integrated multi-camera system with no additional costs for cloud services or storage.
Most IP camera systems also have the benefit of not having video from your cameras in the cloud. Popular use cases for security cameras include children's rooms, bedrooms and other places where privacy is paramount. With proper installation and setup, only you will be able to access your camera recordings, and they are stored on media in your home. If you want the convenience of cloud storage, you'll usually find that option available, too. But it's an option — you still have all the footage on site where you can secure it or dispose of it as you see fit.
You can also build your own NVR storage devices, and capture and administrative software is available for everyone from the hobbyist to the enterprise. If you have particular needs or just want to set everything up yourself, a standard IP camera system is the way to go.
See IP cameras and systems at Amazon
Which is best?
One type of security camera system isn't inherently better than the other. The easy setup and use of products like a Nest Cam are worth the extra cost and storage service plans for many. Others will be more comfortable keeping their recordings local or have needs better served by a standard IP camera system.
If you found your way here because you're an enthusiast and enjoy the setup process or will have no problem going through all the options and troubleshooting things, you will want an IP camera system. They are more felxible, cost less, and have no monthly or yearly storage fees attached. This also applies if you have any special needs like needing to disguise your cameras so they aren't stolen or need a real zoom feature. Hobbyiests and tinkerers can also buy into an IP camera system on the cheap and if you find it something you want to expand you'll be able to move from a single inexpensive Yi Camera to a bigger multi-camera NVR system with no loss of your initial investment.
Some of us would rather spend a little more money for a system that's more plug-and-play, then let someone else worry about storing the feed and monitoring the connection. It's hard to put a price on ease of use, but if we could we'd probably feel that products like Netgear's Arlo system or a Nest Camera system are a bargian. The higher starting costs are offset by the time you'll save installing things, and the yearly fees are worth it if you would rather not have to worry about local storage or feel that you aren't yet ready to take care of it yourself. That's exactly why these types of products came to market — people want the simplicity and are willing to pay a little more for it.
Decide what your needs are, and if you want to work through a more complex setup or want a system that just works. Luckily, both are readily available options. If you are using security cameras and have a particular brand you like or any feedback, feel free to talk about it in the comments!
Updated January 2018: New products are awesome and we added some thoughts about them to this post.
Get the Android Central Newsletter
Instant access to breaking news, the hottest reviews, great deals and helpful tips.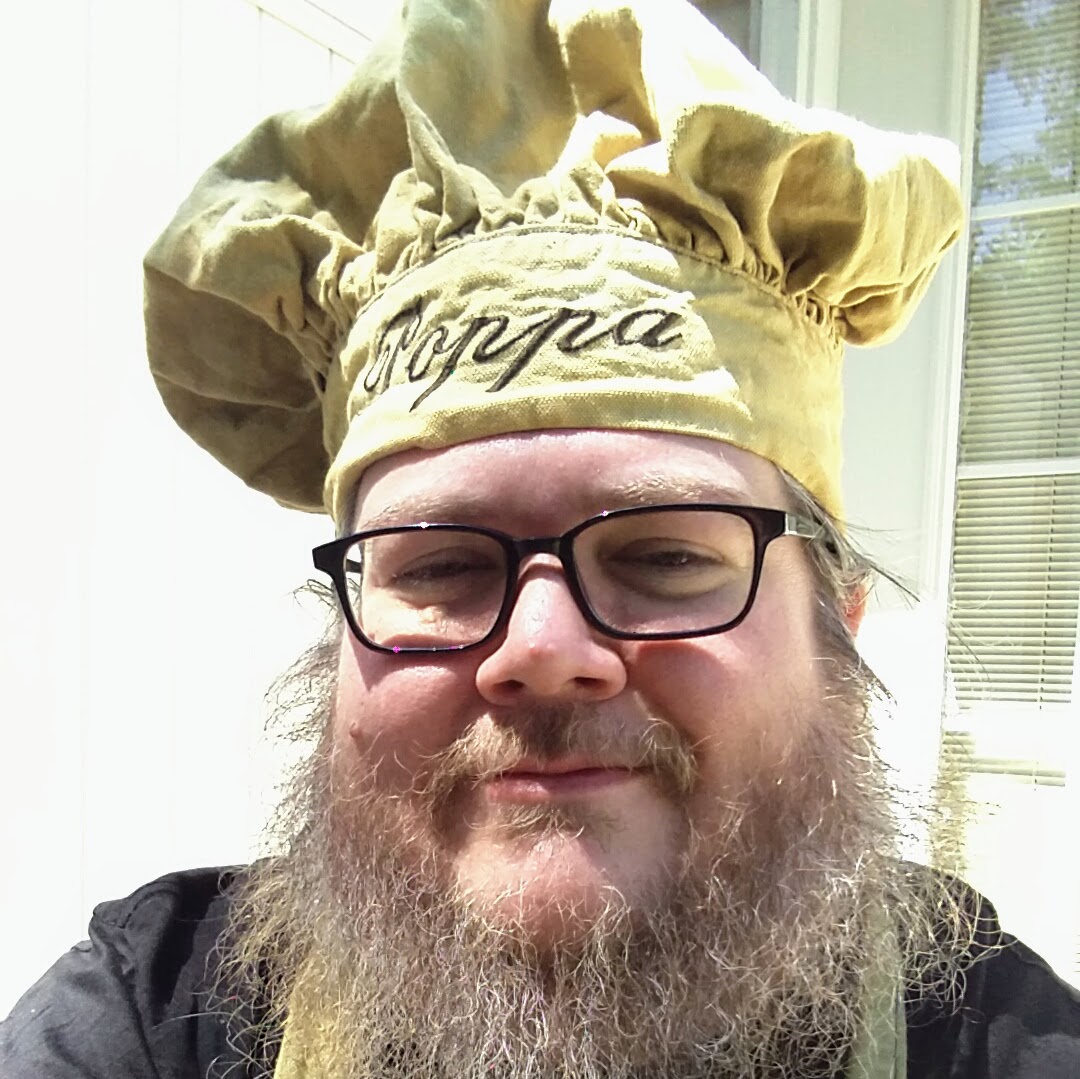 Senior Editor — Google Ecosystem
Jerry is an amateur woodworker and struggling shade tree mechanic. There's nothing he can't take apart, but many things he can't reassemble. You'll find him writing and speaking his loud opinion on Android Central and occasionally on Twitter.