Instagram to test hiding likes in parts of the U.S. as of next week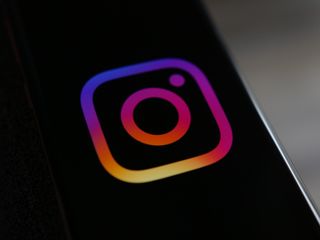 (Image credit: Joe Maring / Android Central)
What you need to know
Instagram is going to test hiding likes in parts of the U.S.
The tests will begin next week.
It's all part of Instagram's plan to become the safest place on the internet.
Instagram CEO Adam Mosseri has announced that it will start hiding like counts on its platform in parts of the U.S., beginning next week.
As reported by WIRED, Instagram has previously tested hiding likes in several countries including Canada, Australia, New Zealand, Japan, Ireland, Italy, and Brazil.
At WIRED25 conference on November 8, Mosseri announced that the tests would roll out to the U.S. next week. He clarified that it wouldn't be the whole U.S. but didn't further specify as to which regions would be included.
Rather than removing 'Likes', Instagram is testing making the like count on posts private, so users who post will be able to see their own like counts, they simply won't be visible to people who like and view your photos and videos. Likewise, you won't be able to see the like count on other people's content.
The move is part of Instagram's drive to make the platform the safest place on the internet. Recently, Instagram extended a ban on depictions of self-harm to include fictional content such as memes, drawings and graphic images from films and comics.
At WIRED25, Mosseri said:
Hiding public like counts won't necessarily solve issues around the pressure of Instagram and social media. Whilst the feature will prevent people from comparing likes on their own content with that of other people's, being able to privately view like counts on a photo means users will still be able to track exactly how many people like (or don't like) their content, which seems to be a core facet of this issue.
With that being said, users in the U.S. will be able to make up their own minds next week when testing begins.
Android Central Newsletter
Get instant access to breaking news, the hottest reviews, great deals and helpful tips
Lmao ...gonna have some ppl on suicide watch

Hiding like counts is only sweeping the issue under the rug. Instagram (and social media platforms in general) should be removing the "like" feature altogether.

If you are unable to like how would the algorithm know what to suggest to you? I've found pages and events on social media simply because of posts I like

You can like, they just won't be publicly viewable. None of that will change. I think hiding them from public view is a good change. You can still see what YOU like, and you can still see how many likes you got on your posts. But everyone else won't be able to see it. There's nothing wrong with that. You can still share or pin content on most Social Networks, as well. As far as "Social," I think things like Shared iCloud or Google Photo Libraries, and apps/services like iMessage/FaceTime/Duo are better for smaller social circles. I would never join Facebook/Instagram/Twitter for that stuff. In any case, I think the genie is out of the bottle. People are basically trying to build a career out of depicting a false reality for likes, to gain sponsorships etc. I don't think this will go over well, at this juncture. Needed to be done 6+ years ago, IMO.

This is such a weird change. LIKES are the reason people post. That and comments. It's how people interact on social media and meet others of similar interests. Others who like the same photo may be someone new I want to follow. This doesn't make any sense.

The fact that this is news or bothering anybody shows just how sad we are as a human race.
Android Central Newsletter
Get instant access to breaking news, the hottest reviews, great deals and helpful tips
Thank you for signing up to Android Central. You will receive a verification email shortly.
There was a problem. Please refresh the page and try again.