IFA 2017 preview: Everything you can expect to see from Berlin!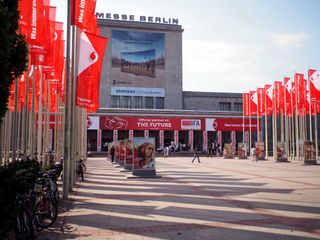 IFA is approaching its 100th birthday, but the Berlin-based trade show still manages to pull in the biggest names in consumer electronics, which in more recent years means the biggest names in smartphones.
Almost every major Android manufacturer has some sort of keynote at the event, with big names like Samsung, Huawei and LG launching high profile products in the past few years. It also serves as a great launch point for accessories, wearables and more from the big names.
Here's what to expect from IFA 2017.
LG — LG V30
The highlight of IFA 2017 should be the LG V30, which is poised to take the best parts of last year's V20 and this year's well-received G6 and combine them into a powerful smartphone for enthusiasts.
We know quite a lot about the V30 already thanks to LG's agreeable policy of pre-announcing many of its phones' hardware and software features — we've already heard that it will have the world's first f/1.6 aperture on a smartphone camera, and we have already seen the company's updated Android UX that tries to recreate the V-series' traditional ticker display as a virtual overlay. And thanks to unauthorized leaks, we already know exactly what the phone will look like, namely a nice combination of a G6 and a Samsung Galaxy S8.
In other words, with the V30, LG is taking its V series mainstream. LG's press conference is set for August 31.
Samsung — Gear Fit 2 Pro + Gear Sport
Like last year, Samsung is going to have a fairly uneventful IFA because its fall flagship, the Galaxy Note 8, already launched at an event in New York. That's OK, because IFA will be the first time many members of the press, and the public, will be able to try the phone, which will be festooned all over the company's trade floor exhibit.
But Samsung is holding a press conference, and the one new product we expect to see there is a successor to the Samsung Gear Fit 2, called the Gear Fit 2 Pro, the company's not-quite-a-smart watch it unveiled last year during the same timeframe. The Gear Fit 2 proved to be a very popular alternative to the traditional smart watch form factor found in the Gear S2 and later S3, and since it doesn't command the same price, it likely sold better as a result.
This year's Gear Fit successor looks to have a similar design, with a long-and-thin vertically-oriented OLED touchscreen that will, hopefully, do most of what one expects from a smartwatch without adding the mental overhead of downloading apps or fielding phone calls. It's also going to be IP68 waterproof and swim-compatible, whiling shipping with a GPS radio and support for offline Spotify playback. It may not be a smartwatch, but it's doing all the things a smartwatch should do.
We also saw the schematics of a so-called Gear Sport pass through the FCC, which could be the first real follow-up to the excellent Gear S2 that debuted in 2015 — the Gear S3 managed to be more of a companion product rather than a true replacement. As with many other manufacturers cautiously hedging against the continued slowdown in the wearables market, Samsung appears to be doubling down on fitness features as its upgrade path for wrist wearables, which, after the tepid reception of Android Wear 2.0, doesn't seem like such a bad idea.
It's also possible we'll see some other small announcements from Samsung at IFA, including new VR applications for the Gear VR, and a couple mid-range devices from the J and A lineups that sell so well in the European market. IFA is a Euro-focused trade show, after all. Samsung's press conference is on August 30.
Sony — Xperia XZ1, Xperia X1, Xperia XZ1c
Sony always has some interesting announcements at IFA, and this year appears to be no exception. At this year's conference, we can expect two new phones, the Xperia XZ1 and Xperia XZ1 Compact. The first will be a true successor to last year's Xperia XZ, unlike the slight spec bump found in the XZs unveiled at MWC, while the X1 and XZ1 Compact will fit into the slightly more affordable, and diminutive, categories that Sony is known for.
As usual, leaks from the Sony camp show designs that have not changed much over previous versions — think evolution rather than revolution.
But Sony is well-known for changes that benefit photography fans, and the Xperia XZ1 is expected to iterate on its popular MotionEye technology, combining a large, high-resolution sensor with a fast lens and plenty of software prowess. Sony's Xperia XZ Premium is still the only device capable of shooting 960fps slow motion, and it wouldn't be surprising to see something similar come down to a cheaper price point this time around.
There's also a persistent rumor that this next series of Xperia devices will vie to be the first new device to ship with Android Oreo, a title that LG claimed last year with Nougat when it beat the Pixel to market by a few hours. Whether the new Xperia phones will sport fingerprint sensors in the U.S., though — well, that's a lot less clear.
BlackBerry — KEYone Black Edition
BlackBerry Mobile has been having a ton of fun teasing the next version of its KEYone, which is proving to be popular amongst a small enthusiast audience. The company began teasing an all-black version of the phone a few weeks ago, and already launched a similar model in India called the BlackBerry KEYone Limited Edition Black. And AT&T says that it will launch a Space Black model of the KEYone starting September 1.
It's unclear whether the IFA announcement will merely be a worldwide expansion of this particular model, or something else entirely, but we're looking forward to seeing what BlackBerry Mobile has to offer.
Huawei — Nova 2 series
Huawei always has something to say IFA, be it the launch of its mid-range lineup or a new flagship. We saw the P10 and P10 Plus debut at MWC this March, so it's unlikely the huge Chinese company will supplant those so soon, and we don't expect to see the Mate 10 until October, so what's left is a bump in the cheaper tier.
Expect to see European and perhaps North American availability of the Nova 2 series, since those phones were announced earlier this year for the Chinese market. These are not drastic overhauls over the originals — the Nova 2 and 2 Plus resemble the larger Nova of 2016, and have the same mid-range spec sheets.
Other prospects — Moto X4?
Even though Motorola has launched 11 phones so far this year, it's poised to announce yet another, and this one is going to hit us right in the feels: the Moto X4. We thought the Moto X line was dead after the 2016 unveiling of the modular Moto Z line, but Motorola intends to resurface the fan favorite as an "affordable flagship," something that it will use to showcase the best of its technology at a $399 or so price. With a 3000mAh battery and a dual camera setup, I have high hopes for this one.
We're also due for a refresh of ZTE's popular Axon flagship; the company announced its Axon 7 device over a year ago, and a smaller Axon 7 Mini at IFA 2016. While we haven't seen much in the way of leaks, I've heard through the grapevine that ZTE will be announcing an Axon 7 successor before the end of 2017, and IFA would be a great place for it.
Your thoughts
What are you most looking forward to at this year's IFA conference? Berlin is a beautiful city, and after a few days the trade show opens to the public, which is always great for tech enthusiasts.
At the same time, it's a crazy time of year for us, since half the team is traveling and the other half is treading water trying to keep up with all the announcements. It should be a heck of a lot of fun!
Stick with us.
Update, August 28: This article was updated with the last information and leaks since the initial publication.
Sign up for Black Friday email alerts!
Get the hottest deals available in your inbox plus news, reviews, opinion, analysis and more from the Android Central team.
Daniel Bader was a former Android Central Editor-in-Chief and Executive Editor for iMore and Windows Central.