The more things change, the more they stay the same. With the apparently sunsetting of the Xperia Z line and the move to Xperia X, Sony appeared to have lost interest in the traditional spec-chasing high-end smartphone game. Yet here we are less than half a year later with a new Sony flagship: The Xperia XZ.
The naming convention speaks to the nature of the phone: A continuation of the X series spearheaded earlier this year with the Xperia X and X Performance, but with hints of the old Xperia Z brand: A bigger screen, a more capacious battery, and some seriously important camera upgrades — including, for the first time in a Sony phone, hardware stabilization.
This is the phone Sony needed half a year ago — and arguably a device which is more of a complete through than the overpriced, underwhelming X Performance. But the competition in the high-end space hasn't died down since the spring, and the XZ will face a similar band of challengers as its immediate predecessor.
So how does the most interesting Sony phone in two years measure up? Read on to find out.
The quick take
The Sony Xperia XZ is a return to form for the manufacturer, with a much-improved camera, a more interesting chassis design and solid performance in other areas. But some nagging issues remain, such as the general dullness of Sony's hardware, and the inexplicable lack of fingerprint security in the U.S. models. And although the camera is a lot better than any other Sony phone, it's not as dependable as Samsung's latest.
The Good
Impressive display, even at 1080p
Solid performance
Camera a decent all-round performer
Water resistance
Clean, well-designed software
The Bad
Boring design
Smudgy back panel
No fingerprint security in U.S.
Large, thick form factor with big bezels
Camera scene detection + color wonk
About this review
We're publishing this review after four days with a pre-production U.S.-spec Sony Xperia XZ (model F8331) in Berlin, Germany on the Telekom.de network. Our review unit was using software version 39.0.A.1.205, based on Android 6.0.1 Marshmallow with the 1 July 2016 Android security patch.
Sony Xperia XZ Video Review
Understated
Sony Xperia XZ Hardware
As we've come to expect from Sony, the Xperia XZ is a big rectangular slab of a phone. But unlike some earlier Sony models, the design balance is skewed more in favor of ergonomics in the XZ. The comfort factor stems from the fact that it's composed, like the Xperia X, of a polycarbonate trim and metal back panel. This time the metal and plastic combo is handled differently — the plastic curves around the frame of the device, while the polished metal panel sits around the back, with subtle curves on its edges.
Together with the slight taper of the edges of the front glass, this gives the Xperia XZ a pleasing symmetry. However there's no avoiding that the main contact points are with plastic, not metal. And that plastic frame makes it feel somewhat less premium than last year's Z5, with its aluminum border. In design terms, it feels a bit like one step forward, two steps back — a decision made perhaps for monetary, not aesthetic reasons.
The outer trim houses a familiar collection of buttons — power, volume and a dedicated camera key all along the right edge. In the United States you'll miss out on the fingerprint security that's been a standard feature in other parts of the world for the past couple of generations of Sony phones, which is unfortunate. As with the Xperia X, the power button on the XZ is just a plain old button, and that's a big omission for what's supposed to be a flagship smartphone. (Again, economics seem to be conspiring against the user.)
Image 1 of 2
The top and bottom edges are completely flat, with a USB Type-C slot down below and 3.5mm headphone jack up top. Standard stuff — however Sony's now taking advantage of Qualcomm QuickCharge 3.0 for faster refills, which is a welcome addition.
This is a big phone in all directions, with hefty top and bottom bezels, along with a relatively girthy thickness of 8.1mm. And that contributes to a slightly frumpy look compared to the likes of the Galaxy Note 7 — particularly given its relatively small 5.2-inch screen size. This isn't an ugly phone per se, but it is hard to enthuse over what is a relatively bland design, save for one or two visual flourishes. It's solid, not exciting.
We can't complain about the quality of the display though. It's an LCD panel with Sony's "TRILUMINOS" branding, and buzzwords aside we've found it to be as clear and vibrant as any display in an Android phone, even under direct sunlight. Nor have we noticed any excessive distortion at wide viewing angles.
The Samsung Galaxy S7 (and others) have the XZ beaten on sheer pixel density, but in every other area it's a top-notch screen. And it's backed up by Sony's image enhancement software, including X-Reality for enhancing contrast and sharpness in photos and video.
As we've always said, 1080p at this screen size is perfectly fine, and I didn't find myself missing the extra density of Samsung's latest displays.
On the audio side, Sony continues its use of front-facing stereo speakers that do a decent job of putting out plenty of volume, but lack the bass of competitors like HTC. Thankfully the phone has plenty of audio tricks up its sleeve in other areas, with the ability to upsample compressed music to high-res quality when using wired headphones.
Internally, the XZ packs in standard high-end Android internals — a Snapdragon 820 processor, 3GB of RAM and 32GB internal storage. And powering the whole assembly is a 2,900mAh internal battery — a welcome upgrade from the 2,620mAh of the Xperia X. We'll discuss battery longevity later in this review, but the phone always performed admirably — the only performance lag we noticed was during the initial setup, where the phone was updating apps over an LTE connection. And gaming performance impressed too, with the Adreno 530 handling 1080p gaming with ease.
The internals may be mostly the same, but Sony's camera hardware has undergone some significant upgrades. For the first time, the rear camera sports hardware stabilization — a 5-axis stabilization solution that Sony says has not yet been offered to partners — backed up by laser autofocus and a new color spectrum sensor around the back. The sensor itself is a 23-megapixel Exmor RS unit, similar to the Xperia X, offering a similar balance of fine detail in daylight scenes. The new stabilization capabilities allow the XZ to boast improved low-light performance though — something we'll explore in further detail later in this review.
The Xperia XZ is also one of the few phones able to boast water resistance — something Sony has a long history with, but a characteristic only it and Samsung are currently offering. It's a much needed differentiator for the company, and something which gives added peace of mind when using the phone around a pool or in heavy rain.
Image 1 of 5
Sony has all the specs, some unique camera hardware, and most of the audio and video bells and whistles... and yet the company seems to be treading water when it comes to design. As such, it's difficult to see how anyone but die-hard Sony fans will be getting excited about the look and feel of the Xperia XZ. Calling it boring seems harsh, but that's where we are in the smartphone market of 2016.
Sony + Marshmallow
Sony Xperia XZ Software
Over the past year Sony has toned down its customization of Android considerably, focusing on differentiated apps and services, while leaving the core of Google's Material Design interface alone. That trend continues into the company's newest handsets; the XZ's software is largely a mirror image of the Xperia X.
The main aesthetic flourishes center around Sony's stylized lock screen and launcher, as well as a handful of the company's own apps, like the Material-style weather app.
A first outside of the Google Now Launcher — at least officially — Sony's home screen setup is able to bring Google Now into the mix through its own vertical-scrolling pane on the leftmost home screen panel. That's a helpful addition that lets you stick with Sony's home screen setup if you prefer the greater customization and app suggestions it provides, while also keeping Google's predictive capabilities at your fingertips.
Elsewhere, it's all about smaller tweaks to a largely vanilla Android experience: Things like custom quick settings buttons, a Sony launcher with suggested apps and recommended downloads, and Google's Doze mode augmented by Sony's proven "Stamina" mode, which cuts back on background data and CPU performance to extend battery life.
Aside from the usual stuff — things like the Sony Album and Music apps — there's a new News Reader application that can get a little notification-happy, and Sony's "What's New" app for keeping on top of new apps and other content. All of these link into Sony's broader ecosystem, but the integration between the preloaded apps and Sony's services is handled in a way that's not a distraction if you prefer not to use them.
So the day-to-day experience of using a Sony phone hasn't really changed from the Xperia X back in May.
The only new features we were able to track down live in the Settings app — the new Smart Cleaner recreates the phone "optimization" features of rivals like Samsung and HTC, helping you clear out old files and optimize memory for frequently used apps. After our first week with the phone there's not too much cludge accumulated in the internal storage just yet, but this is a feature that may become more useful over time.
And for total newbies, the Xperia Tips section provide interactive walkthroughs to help you get up and running.
So that's Sony's software in a nutshell: lightweight, fast, and approachable.
Other software bits:
Sony appears to have sped up some of Android's built-in animations, like the deck of cards in the recent apps switcher. The result is a software experience that feels quicker in places.
There's a relatively small amount of preloaded bloatware on the U.S. unlocked Xperia XZ, the main offenders being Amazon and AVG Antivirus.
The placement of Sony's "Clear All" apps button is terrible, and it's way too easy to hit when you're tapping the Recent apps key.
Better, but not best
Sony Xperia XZ Camera
Cameras have been a huge part of Sony's smartphones for as long as it's been making them. But the manufacturer has neglected to catch onto some of the more recent trends like optical stabilization and laser autofocus — technologies which have played an important part in some of the best phone cameras of this generation.
No more. Finally, Sony has a smartphone with hardware stabilization — in fact, a new 5-axis stabilization tech adopted from the company's HandyCam camcorders. That's backed up by a color spectrum sensor, LED flash and laser autofocus to complete the smartphone camera trifecta.
Sony continues to use a 23-megapixel Exmor RS sensor behind an f/2.0 lens, and by default the XZ downsamples to an 8-megapixel image. That means you've got plenty of wiggle room for zooming in while still retaining fine detail. During our time with the Xperia XZ, we alternated between 8- and 23-megapixel modes, before eventually settling on shooting at the maximum resolution.
The much-needed move to hardware stabilization brings some serious improvements to Sony's latest camera — especially in indoor and low-light conditions. For the most part, this is a dependable "all-around" camera that can produce good-looking photos in just about all situations. When Superior Auto mode gets things right — and it very often does — it'll select the perfect scene mode for you, and the result will be a genuinely impressive image. (Allowing for lighting, motion and your own skill, of course.)
But there are caveats attached. First of all, it's easier than we'd like to capture blurry shots in darker conditions, and strangely Sony's stabilization system seems a little more susceptible to hand motion than the likes of Samsung and LG. Occasionally that new color spectrum sensor dramatically misfires, giving outdoor scenes an unnatural blue or green hue. And the same software confusion can trip up Superior Auto.
The other asterisk has to do with the 23-megapixel size, and the amount of sharpening going on when you zoom in. If you're taking photos at the full sensor size, be prepared for fine details to be mired in noise when you zoom in, and for there to be plenty of over-sharpening going on, to the point where images lose the natural look offered by the iPhone and some other competitors.
It seems like the XZ's software processing just needs a little tune-up. It's entirely possible that'll happen before launch — after all, we're using a pre-production device here.
Sony's camera app hasn't changed a whole lot since we last saw it in the Xperia X. A slider on the right edge lets you choose between Manual, Superior Auto+, video and Sony's various plug-in camera apps. (These include things like AR modes for adding dinosaurs to your snaps, to sweep panoramas mode, to the dedicated 4K shooting mode.)
Most of the time, despite its occasional finickiness, you'll want to live in Auto+. For finer control, Manual lets you set select specific scene modes, set your ISO, enable HDR and object tracking, and tweak things like metering and timer settings. (Basically, everything you'd expect from a standalone digital camera.)
It'd be nice if some of these options were a little more discoverable, but Sony's clearly putting a lot of emphasis behind Superior Auto+.
In video recording, Sony's stabilization tech really comes into its own, with smooth 1080p/60fps recording even in darker conditions with minimal amounts of noise. And 4K recording is also supported, though with the usual heat-related warnings. Given the file size constraints of 4K, you'll want to stick to 1080p most of the time.
So overall this is easily Sony's best phone camera yet, but it doesn't quite reach the standards of Apple and Samsung in terms of guaranteed brilliance every time. Sony's getting close though, and with some software updates the Xperia XZ could be a real challenger.
Image 1 of 19
Other camera-related nuggets:
Sony's intelligent object tracking tech from the Xperia X returns, and works just as well in the XZ.
The new 13-megapixel selfie camera is great in daylight and decent in indoor settings, but quality rapidly degrades in darker settings like bars and outdoor scenes lit by streetlight. It's not certainly bad, but it's also no match for the likes of HTC's UltraSelfie camera on the HTC 10.
Again, this could be a software tuning issue, but our Xperia XZ unit had a tendency to aggressively crush shadowed areas in outdoor shots — way more than we've seen from previous Sony cameras.
A one-day phone
Sony Xperia XZ Battery life
I've been using the Sony Xperia XZ for just four days at the time of writing, so I'm still getting the hang of the phone's day-to-day battery performance. What's more, we've been pushing it harder than we normally would at the IFA show in Berlin. Travel is hard on phones.
That said, we have a reasonable idea of how the Xperia XZ performs in the real world, and the verdict is that it's a solid "one-day" phone, but no more than that unless you're using it really sparingly.
That's about par for the course for a Snapdragon 820 running a 5.2-inch screen on a battery of this size.
We were regularly getting between 12 and 14 hours out of the Xperia XZ working on LTE all day, before hitting Battery Stamina mode at 30 percent charge. That's with around 3 hours of screen on time up to that point, which is a respectable showing for a current Android phone. We'd liken it to what some of our editors have been getting from the OnePlus 3 in recent weeks.
As mentioned, Battery Stamina mode can step in to save the day when you're running low on charge, and Sony includes both regular Stamina and Ultra Stamina modes depending on just how much functionality you want to cut back in the name of battery life. There's a noticeable performance hit when Stamina is enabled though, so it's probably not something you'll want to get into the habit of using.
And when it's time to charge, the latest Qualcomm Quick Charge 3.0 means you're never below 50 percent for long.
On balance, we're reasonably happy with the battery performance we've been getting from the Xperia XZ. You may be disappointed if you're coming from an earlier Xperia phone with truly phenomenal longevity. But for most people it's going to be perfectly fine.
The bottom line
Should you buy the Sony Xperia XZ? If you're a fan
Sony is almost back on top form. The Xperia XZ is a solid all-round handset that does a lot of things right — a handset to restore the faith of Sony fans. Its greatest sin is probably looking a little dull — this is no Galaxy Note 7, after all — but once you look path its monolithic exterior there's a lot to like.
Sony bucks the trend of 2K displays and instead goes with a fantastic looking 1080p panel, with power savings as a result. Performance is speedy across the board, and Sony's software is thoughtful and measured. And we're finally seeing a significant leap forward in camera performance in an Xperia phone, with big hardware additions that result in better photos almost every time.
The problem for Sony, like so many other Android manufacturers, is the fact that Samsung's absolutely crushing it this year. Sony's camera is great, but it's not the best. Same deal with its screen, its build quality and its battery life. And U.S. buyers once again get the short end of the stick, as Sony cheaps out on fingerprint security.
As such, the XZ's appeal is likely limited to hardcore Sony fans. And if that's you, then you'll be getting a hell of a phone.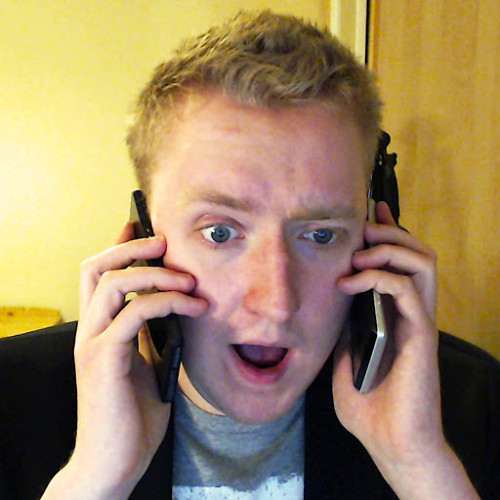 Alex was with Android Central for over a decade, producing written and video content for the site, and served as global Executive Editor from 2016 to 2022.