HTC will throw in a free headset when you buy an HTC 10 for Father's Day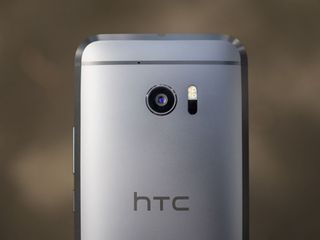 HTC is currently offering a few nice deals for Father's Day. Customers can get their hands on some discounted accessories, and in one case, they could get a free headset or pair of headphones with the purchase of an HTC 10.
Right now, you can get a free Jabra headset (opens in new tab) of your choice or a pair of HTC Pro Studio headphones while supplies last. You can also get discounts on two of the fitness accessories developed by HTC and Under Armour. The UA HealthBox, normally $400, is right now priced at $350. The UA Band is available for $160, down from its usual $180.
These offers are only available through Sunday, June 19, so you'll need to act this week in order to take advantage of them.
Looks like not in Canada.... Posted via the Android Central App

Nothing phone related is in Canada ever and I hate it Posted from my Moto X 2nd gen and my Nexus 9 both on Android Marshmallow

.....I need kids ....I take that back- I'll just buy the headset myself lol

Good call. It's best to assume I'm being sarcastic. if I'm ever serious I'll type "/s" to make it clear.

Everytime I go there the accessories are out of stock

How about just giving the users 100 bucks off.

How about 100 bucks off and a free pair of headphones. I remember the time when manufacturers gave free headphones with just about every phone.

Talk to your carrier about that gator.The freakin' carriers have OEM'S stripped out things all the time.Inside and outside of their phones.Also,the headphones that were usually included weren't of the $100.00 variety.Have a good one. Posted via the Android Central App FM radios,app managers,microsoft freebies,etc.-anyone? Having to download Samsung pay and Samsung internet on Verizon samsung's,after the fact.Dirtbag moves . I'll be test driving tmobile 3 week tourist service starting tomorrow to check it out in my area/region.

Whole different issue, but I agree. If I'm buying a phone direct from the OEM, I'd rather have 100 bucks off of the device.

Maybe the manufacturer strips them so you'll buy one of theirs when you check out? And of coarse the freebies aren't worth the 100 bucks but that's why I said 100 bucks off AND a free pair of headphones. Besides, the freebies come in handy sometimes in a pinch when say your good ones break.....then you say OH YEAH!! I got an extra pair to listen too until my new ones come in.

Heck yeah Posted via the Android Central App

I don't really think it's a good deal, in Europe they throw in the htc hi res headphones for free, these are not even hi res, these are the cheaper headphones and call them studio headphones bs... not interested, they should just knock off a 100 bucks now that would be a deal...
Android Central Newsletter
Get the best of Android Central in in your inbox, every day!
Thank you for signing up to Android Central. You will receive a verification email shortly.
There was a problem. Please refresh the page and try again.