T-Mobile HTC Sensation 4G ICS update rolling out today, Amaze update coming May 21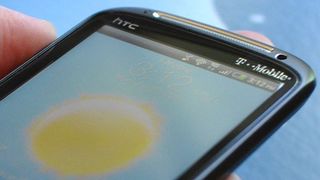 Good news this morning for anyone rocking T-Mobile's HTC Sensation 4G -- as we reported a couple of days ago, the Sensation's update to Android 4.0 Ice Cream Sandwich begins rolling out today. So head to Settings > About phone > Software updates to see if your update is ready yet.
In addition, T-Mobile has today revealed that its HTC Amaze 4G will be joining the Sensation on ICS from next Monday, May 21. Just like the Sensation's ICS upgrade, the Amaze OTA will bring it up to Android 4.0.3 and HTC Sense 3.6. That's the same intermediary version of Sense that we've seen on other updated phones, adding many of the features we've seen on newer Sense 4.0 phones, but sticks with the visual style of the older Sense 3.x.
If you're updating your Sensation to ICS today, be sure to drop by the comments and let us know how it went!
Source: T-Mobile (1 (opens in new tab), 2 (opens in new tab))
Alex was with Android Central for over a decade, producing written and video content for the site, and served as global Executive Editor from 2016 to 2022.
So glad I ditched my Sensation for the Galaxy Nexus. That phone sucked so bad... I paid the ETF on T-Mobile to get the GN.

I've been really impressed with the phone since the update. I was quite frustrated with Sense reboots and other slowdowns before. But buttery smooth so far. Looks like a wasted ETF.

Updated and Apex Launcher has been added!

"sticks with the visual style of the older Sense 3.x" In other words average joe won't even notice they are on ICS. I guess I understand not wanting to change the user experience which could confuse people, but assuming the phone has the means to run the latest and greatest, why not offer an optional Sense upgrade for those wanting it? It would be nice if an OEM would do this rather than always relying on the devs to hack stuff together.

Installing it now on a co-workers phone for her. She of course has no clue what it does... LOL

Rezound update coming in 2012. Maybe.

Installed it on my wife's phone a few minutes ago. Went well, no hiccups.

Downloading now! Wasn't sure if I'd get the update since I don't have T-mo service anymore.

The download and installation went smother than trying to get a login to post this! After installation it there were several warnings about programs requesting access. And although I can turn on the Mobile Hotspot and see it when connected I only have "limited connectivity" and the phone shows no connected users. 24 hours later the biggest issue is with HTC Sense 3.6. it keeps crashing has to reopen each time I close a window… had to remove the Gmail widget as it cause Sense to restart if I stopped on it.

Haha the facial unlock feature is pointless if anyone has a picture of you. I thought they were going to fix that

The update completed with out issue. Now I just have to get everything configured the way I want it again. One thing I have noticed is that I no longer get signal in a room I use to in my home. Have to check into that further. WiFi calling is working so it shouldn't be an issue.

Anyone have updates on how the wifihotspot works post-download? So far one response. I am holding out on this update as I will need to take advantage of the hotspot in the next few days

Even with the rooted new ICS update, CM9, AOKP, and CoinDroid I can't get service, so I think I have to ditch T-Mo altogether. The only place in Lincoln to get coverage is on the UNL campus. Thanks T-Mo, you ruined a great HTC phone.

How would I get to increase my phone Android version

How would I get to increase my Android version
Android Central Newsletter
Get the best of Android Central in in your inbox, every day!
Thank you for signing up to Android Central. You will receive a verification email shortly.
There was a problem. Please refresh the page and try again.