How to deal with 3D audio not working on your PlayStation VR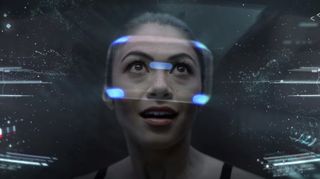 Being surrounded by the sounds of what you are watching in VR is part of what creates such an immersive experience. PlayStation VR (PSVR) is no exception to this because it delivers 3D sound that transports you to the world inside your headset. If your sound isn't working correctly, it can throw a serious wrench into your enjoyment. That's why we've got the details on how to fix this problem.
Use the earbuds that came with PlayStation VR
While you certainly can use a different pair of headphones for your VR adventures, there are a few things to remember. First off, wireless headphones will not work with PlayStation VR. Instead, you'll need a pair of stereo earbuds or headphones. PlayStation VR actually comes with a pair of earbuds for you to use, so there's no need to buy a pair.
Make sure your earbuds are in the right ear
The PSVR uses 3D sounds to deliver a superior experience. If you see something on your left, but hear the noise on your right, you need to adjust your earbuds.
Station yourself somewhere in your game where noise is coming from a specific direction.
Turn your head away from the noise.
If the noise is coming from the correct direction, you're good! If not, switch your earbuds to the other ear.
If your 3D audio is not coming in at all, or the sound is coming out of both earbuds instead of one, continue on for other troubleshooting options.
Check all of your plugs
If you aren't getting any audio at all when you put in the earbuds, then what you'll want to do is make sure that everything is properly plugged in.
Unplug and plug in your earbuds.
Check all of the HDMI plugs on the Processor Unit.
Unplug and plug in the HDMI on your TV.
Unplug and plug in the HDMI on your PlayStation 4.
Check all of the cables attached to your PSVR headset.
If any of the cables have come unseated, or unplugged all the way, then you aren't going to get any sound.
If all else fails
If you've already tried everything else, but you're still having issues, go ahead and restart your PlayStation 4 console. Sometimes your system just needs a quick reboot to get everything working correctly. This should only take a few minutes, and may solve your problem.
Otherwise, you may need to look into a new pair of headphones. The earbuds that came with your PSVR system are quite capable of delivering fantastic audio, but if they aren't working the PlayStation Gold Headphones are a great option. This pair of headphones delivers superior sound quality and noise cancelling effects. Proper sound is imperative for a great VR experience. With the right steps, you can enjoy complete immersion with your PlayStation VR headset.
Only the best for you
Whether you're replacing your earbuds or looking for the best options for general maintenance, we've got your covered with recommendation. Also, keep your set clean and protected with these accessories.
PlayStation Gold Wireless ($75 at Amazon)
These headphones support 7.1 surround sound and an internal noise-canceling microphone. If you prefer a wired setup, these headphones rock a 3.5mm headphone jack, which means you do have the ability to plug them in physically.
Babyganics Alcohol-Free Sanitizing Wipes ($8 at Amazon)
These disinfectant wipes do not contain any traces of bleach or alcohol. That makes this option the best when it comes to cleaning equipment that has to be used on your face.
ElecGear PSVR Stand ($33 at Amazon)
This display stand can hold your PlayStation 4, the PlayStation VR headset, and the Processor Unit for the PSVR. It even has two charging ports for your Move Controllers and one charging port for your DualShock 4 controller.
Sign up for Black Friday email alerts!
Get the hottest deals available in your inbox plus news, reviews, opinion, analysis and more from the Android Central team.