How to change your Google Calendar view, change the color of events, and return to today's date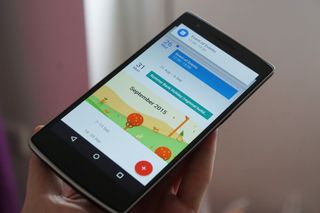 Google Calendar is one of the easiest ways to keep track of all the moving parts in your life, from upcoming birthdays to meetings you need to attend. Now the default view on Calendar will show you your schedule, and what you've got coming up next. Sometimes you want to check on things further out on your schedule though, and for that you may want to change your calendar view.
That includes changing the color of events so that they pop out when you take a quick look at your schedule. We've also got the details on quickly returning to today's date with just a tap, so you can ensure you're always looking in the right place. Thankfully Google has made this really easy, and we've got all the details for you here.
How to change your Calendar view
Open Google Calendar.
Tap the Overflow icon in the top left corner of your screen.
Choose from the list which view you would like to use.
Change a color in Calendar
Open Google Calendar.
Open the event that you want to edit.
Tap the blue pencil icon to edit the event.
Scroll down and tap on Default color.
Tap the new color you want for your event.
How to quickly return to today's date
Finish whatever you are doing on a future or past date.
Tap the calendar icon at the top of the screen.
Jen is a staff writer who spends her time researching the products you didn't know you needed. She's also a fantasy novelist and has a serious Civ VI addiction. You can follow her on Twitter.
Yeah. It's actually cool they do these type of articles for others not in the know, especially at the current "switching from iPhone" or "1st time smartphone user" rate. I remember when I was 1st learning all this type of stuff, and having a "how to" at the time would have been great. Really nice also if you don't have Google Calendar as the calendar on your device and you want to download and try it.

If they'd only allow you to have a widget that has a monthly view I'd use it exclusively.

I was regretting my comment thinking it will stoke a tirade of other negative remarks.
I also think these how - to's are fine.
This one was a bit short, is all.

It would be cool if they also had advanced tips and tricks or how-to articles. Posted via the Android Central App

agreed, although they do that for devices

Good article but I still find it unbelievable that Google Calendar still doesn't have the capability of copying an event to another date or even to another calendar. Because of this limitation I use Business Calendar 2.

Thanks... I've also wondered why the app doesn't have copy capability like online. Just tried out Business Calendar 2 and I love it. Plus the themes are great, I can't do all the white.

Thanks! I believe step 2 should say 'Hamburger Icon' since the 'Overflow Icon' is the one on the right with three dots?

You should resurrect the Android University logo for articles like this.

I agree. They should resurrect a lot of things. The one I especially miss is Phil's Sunday morning write ups.

http://baco.sa/A3B985A78486A7/
Android Central Newsletter
Thank you for signing up to Android Central. You will receive a verification email shortly.
There was a problem. Please refresh the page and try again.