How to automatically post your Instagram photos as Twitter photos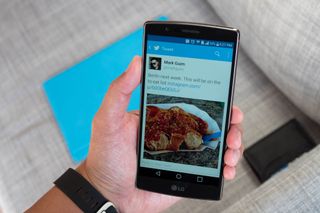 I love sharing photos on Instagram, and 300 million other users feel the same, but I don't like the fact that my Twitter followers can't preview the images directly from my timeline. They need to click the Instagram link to view the photo. It used to work a couple of years ago, but Instagram has disabled photo integration with Twitter. The good news is that there's a workaround.
While tweeting links to Instagram photos is still possible, you can no longer view the photos on Twitter. The workaround is to use an IFTTT (ifttt.com) recipe that automatically posts your Instagrams as Twitter photos.
When you post on Instagram, the photos will show up in your Twitter feed as full images rather than just links.
How to set up IFTTT to post your Instagrams as Twitter photos.
1. Sign in or sign up to IFTTT (ifttt.com) and then go to this IFTTT recipe page
2. Use the connect buttons to connect IFTTT with your Instagram and Twitter accounts.
3. Tap or click the Add button.
4. After the recipe has been added, tap your IFTTT username on the top right corner and go to Preferences. Alternatively, you can use this link. Uncheck the option Auto shorten URLs. This makes sure that your tweets show instagram.com URLs instead of ift.tt.
That's it! Next time you post a photo on Instagram, make sure to uncheck the Twitter option in the app because IFTTT will already automatically tweet it for you. Now your Twitter followers can both see a link to your Instagram link and a preview of the actual photo within their timeline. You are done. High five!
Will you be using this IFTTT recipe to show image previews or are you happy with just showing the Instagram URL in your tweets? Let us know in the comments!
Ah yes this is one that i have been using for a long time now. It works so well and is a real time saver. Only problem is that even though instagram has updated to showing 1080 x 1080 res pics the place that IFTTT pulls the url from to post as a native twitter pic is still the 640 x 640 resolution pics. I have contacted IFTTT about this but has not changed as of yet.

Thanks! I've been wondering about this for a while now! Posted via the Android Central App

Stupid move by Instagram to disable photo integration with Twitter. When companies don't play well with each other it's the users that suffer. Posted via the Android Central App

I think if more people start using this workaround, I've got a feeling Instagram will be pressured to turn it back on.

Thanks for this Posted via the Android Central App

Love this @patfactorx Posted via the Android Central App

Would love to see more stuff like this on AC! Nice article

Sweet! Posted via the Android Central App

I've now set this up. Thanks for posting. The question now is, do I want to make my account(s), public ;)

I use a hashtag to achieve this.

I have always heard of ifttt but thought it was hard to deal with and didn't bother. With this post I checked it out and man it is so cool. I think I implemented almost a dozen recipes!
Android Central Newsletter
Get the best of Android Central in in your inbox, every day!
Thank you for signing up to Android Central. You will receive a verification email shortly.
There was a problem. Please refresh the page and try again.