More creditors to join Google Wallet in future version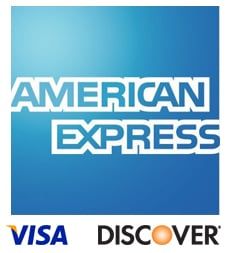 Lest you read over it like, erm, some of us did, it's worth a mention that along with the official launch of Google Wallet in San Francisco and New York comes news that the service also has expanded to more creditors. American Express, Visa and Discover "have made available their NFC specifications that could enable their cards to be added to future versions of Google Wallet," according to Google's official blog post.
That means while you're still only currently able to use a Citi MasterCard (or pre-paid card), we should see more options in the future. Hopefully more locales will follow.
Source: Google
Woohoo VISA! Now all I meed to do is upgrade to a phone with an NFC chip. Was hoping one would be in the GS2 for Sprint ... So ill be holding onto my EVO at least until the end of Q4/After CES

EVO HD Thanksgiving 2011!

That's great news. It's a necessary step if Google Wallet wants to break out of the niche market.

this is good. i'm a VISA guy.
Android Central Newsletter
Get the best of Android Central in in your inbox, every day!
Thank you for signing up to Android Central. You will receive a verification email shortly.
There was a problem. Please refresh the page and try again.