Google Play Music starts shutting down next month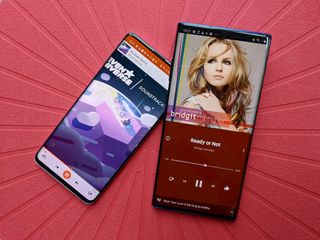 (Image credit: Android Central)
What you need to know
YouTube Music is replacing Google Play Music completely this year.
The older service will begin shutting down from September in New Zealand and South Africa and October in other countries.
Google will let users transfer their data over to YouTube Music through December 2020, after which Play Music will be shuttered for good.
Google is beginning to wind down Google Play Music officially. While YouTube Music had already taken its place as the company's premier music service, users could still stream from both with a single subscription. That will end next month.
Google announced the change today:
For subscribers who YouTube Music has gone through a rapid feature evolution over the past few months. Google has added a lyrics feature, collaborative playlists, boosted the AI suggestions of the service, redesigned it to look and feel more modern, and a host of other features. From today, Google will also be rolling out support for commands to Nest and other smart home speakers. Users will be able to say "Hey Google, play recommended music from YouTube Music", and the Google genie will get to work. Though it lacks an as-competent Android TV and web version, the mobile version is leaps and bounds ahead of what Google Play Music currently offers.
Any users still subscribed to Google Play Music by October 2020 will see their subscriptions end. There are still some hangers-on for the old service, but the writing has been on the wall for a long time now. Today, Google says its time to move on.
How to transfer your Google Play Music library to YouTube Music
Android Central Newsletter
Get instant access to breaking news, the hottest reviews, great deals and helpful tips
Does anyone notice and sound quality difference between YouTube and Google music?

No difference because the AAC format is more robust than the MP3.

Will we be able to uninstall the app? For now all we can do is to disable it...

The old GPM app? No, you won't be able to uninstall it if it came pre-installed on your phone.

I just looked and I can uninstall it now.

Me too. I'll probably just stick with Qobuz for high quality and Amazon Music for low quality but big selection.

I couldn't care less that Google Play Music is shutting down as I'll be using Apple Music on my iPhone 11 Pro Max anyway.

How is that relevant at all?

Ha ha ha... I feel sorry for you...

Sad news, I don't get on with YouTube music so will be looking for an alternative. Why do Google keep reinventing the wheel?

Time to switch to Spotify I guess. Done with Google not being able to get **** right.

I have been testing Spotify and Amazon music HD. I have a free 6 month account to Spotify and haven't listened to it at all. Its slightly better than You Tube music. Amazon music is what I will be using. I like the higher quality and how easy it is to focus on albums.

Sadley made the switch to Spotify. YTM not having "In My Library" under the Artist tab, was a deal breaker for me.

Agreed. Not sure the reason for changing this from GPM, just seemed to make sense

What services can I stream and cast my own uploaded music without needing a subscription?

And that will be the day I start paying for Spotify.

I really tried to like YT Music but the app just sucks. Amazon music doesn't have as much of the stuff I listen to, so I've been using Spotify instead. Works how I want it to, and has the music I listen to on it. If you like the other apps, that's cool too.

Looks like it's time to leave Google for my music consumption. YTM just isn't a good replacement for GPM. Time to give Apple Music and Amazon Music a try

Someone better let the Google Search team know then! Doing a microphone sound search on Android offers 'Stream on Play Music' as one of the main options when it identifies a song. That and Spotify and IIRC Deezer. No YTM so they'd better sort that pronto! Must say I've ported my library but still prefer the GPM interface.

I switched over to YouTube Music about a month ago. Yes, my play lists transferred, but absolutely everything (116GB) had to be downloaded again (delete GPM music from micro SD first) YouTube Music is very, very very slow to open. Don't make your playlists public, or it won't open at all. Under my music, when I click on an artist, my expectation was only my downloaded albums would appear... But no, all YouTube Music content offered by the artist shows up... Making selecting the stuff I want that is on my phone cumbersome at best. The AI suggestions are a positive. Overall, YouTube Music is not as clean a layout, and I preferred GPM..... But it has gotten a lot better, and has the best selection of music. I never liked Spotify, and iTunes is terrible on an Android device.... It's a crashing mess, among other things. Let's hope Google doesn't delete their Podcasts app, which is perfect for me. Content is available very quickly on Google Podcasts.

If they do, I can highly recommend Podcast Addict - I find it absolutely superb!

My biggest complaint about Google is you can't remove the YouTube app.

I tried to, but I still don't like YTM. I'm not sure what I'll do but I'll cross that burning bridge in October.

Hope you don't use GPM on your WearOS watch, because you're hosed now: https://support.google.com/wearos/thread/62849874?hl=en

i feel in the minority that I'm pissed about this. i don't do music subscriptions, so play music is good for me...i can easily listen to my own purchased music... and if i want to listen to the radio, with ads, i can switch to a station. with YouTube music, listening to my own music is a pain in the butt... when i think I started my own album, it actually started a station, and as soon as i turn off the screen, the music turns off. just pisses me off that all these online reviews either say it's all pretty much the same or it's better... not buying it. I'm out, and between this and the constant chasing apple for everything, like losing unlimited photo and video storage at full size just to duplicate whatever apple does, maybe I'll just switch to apple next... what kind of idiot company goes backwards on what they offer thinking they're doing the right thing just because the competition does it??? rant over
Android Central Newsletter
Get instant access to breaking news, the hottest reviews, great deals and helpful tips
Thank you for signing up to Android Central. You will receive a verification email shortly.
There was a problem. Please refresh the page and try again.