The Pixel Slate mixes up everything you thought you knew about Chromebooks.
Google is a company that likes to mix everything up. That's what it has been doing with Chromebooks lately, and if you haven't used one since they were merely "laptops that run Chrome", you're in for a pleasant surprise. Chromebooks are more than anyone — even Google — had imagined they would be when the CR48, the very first Chromebook, popped up out of nowhere in 2011. They've even gone as far as becoming the ostensible replacement for Android tablets.
That's where the Pixel Slate comes into the picture. It's big, it's beautiful, it runs Chrome OS, and it's a tablet. It also redefines everything you thought you knew about Chromebooks. That's how I'm approaching this review, and looking at the Pixel Slate as a Chrome tablet, inside the Chrome ecosystem. That doesn't mean we should ignore other products, but here I'm trying to focus on Chrome OS as it is today and how the Slate fits into its future.
Pros:
Beautiful 3000 x 2000 Molecular display
5 models to choose from
Touch-friendly desktop experience
Full support for the Pixelbook Pen
12 hours of battery life
Cons:
It's big and can be unwieldy
Pricey compared to the competition
A complete "lapability" failure
Google Pixel Slate Hardware
Google isn't trying to sell your next Chromebook; the Pixel Slate is first and foremost a tablet.
The features you want in an Android tablet, like a gorgeous 12.3-inch patented Molecular Display, fingerprint sensor, a 7mm thick body, and a full day of battery life come along for the ride, but you're going to need to be OK with a tablet this big. After using it, I understand why the Pixel Slate Keyboard isn't included and is instead a $199 accessory. This was never intended to be a Pixelbook replacement.
The body and build Thin and iconic
The first thing you'll notice, and something that you'll always notice, is the size. A 12-inch screen isn't very big when you're talking about a laptop display, but when you squeeze it into the tablet form factor it can be a little overwhelming. You'll find just enough bezel around the edges to hold the Pixel Slate firmly, and they're functional as you'll find a pair of forward firing speakers embedded that offer surprisingly nice sound. The edges are well rounded, too, so it's comfortable to hold, and Google spent the time to ensure the center of gravity is in the actual center of the product. That's important as nobody wants a tablet this big to be top-heavy.
The power button is on the top left and it doubles as a Pixel Imprint fingerprint sensor. During setup, you provide one or more of your fingerprints and the Pixel Slate will unlock the same way your phone does. Mostly. The sensor itself seems to be fine and can read prints with the slightest of touch, but Chrome itself can act a bit different. On more than one occasion I was required to enter my password but wasn't prompted to do so. Hopefully, that's something that gets ironed out before this version of Chrome heads out to the rest of the world.
There's a camera on both sides of the Pixel Slate. The front camera is "Duo Cam-optimized," and is 8MP with 1.4um pixels and an ƒ/1.9 aperture. It's also capable of 1080p video at 30fps. On the back, you'll find an 8MP (1.12um pixel size) sensor with an ƒ/1.8 aperture that can also take video at 1080p and 30fps. The camera takes average photos and doesn't seem to have any of the Pixel Magic we see in the Pixel series of phones, which I'll admit was a dissapointment. Then again, that means nobody will be trying to use the 12-inch Pixel Slate to take photos at a concert or school play.
You'll also find a USB-C port on each side that's fully compliant with the Power Delivery specification. Since it's a Type-C connection you can also send out 4K video and will have super-fast data transfer rates with the proper cables. The included 45-watt charger gives two hours of battery life with 15 minutes of charge time and is also fully USB-C Power Delivery compliant so it can fast charge your Pixel phone and potentially any other phone that stays true to the specification. And yes, you can charge your phone with the Pixel Slate using the proper cable.
Specs Five Flavors
The Pixel Slate comes in five different configurations:
A $599 model with 4GB RAM, 32GB of storage and an Intel Celeron processor
A $699 model with 8GB RAM, 64GB of storage and an Intel Celeron processor
A $799 model with 8GB RAM, 64GB of storage and an 8th Gen Intel Core m3 processor
A $999 model with 8GB RAM, 128GB of storage and an 8th Gen Intel Core i5 processor
A $1599 model with 16GB RAM, 256GB of storage and an 8th Gen Intel Core i7 processor
Google sent us the $999 version along with a Pixel Slate Keyboard and Pixelbook Pen. The full specifications of the model we are reviewing:
Swipe to scroll horizontally
Category
Google Pixel Slate
Operating System
Chrome OS
Display
12.3-inch 3000 x 2000 (293 ppi) Molecular Display
Multi-touch with Google Pixelbook Pen support
Processor
Intel Core i5 processor
Eighth Generation
RAM
8GB
Storage
128GB SSD
Battery
48 Wh (Use time of up to 12 hours)
45W charger (5V/3A, 9V/3A, 15V/3A, 20V/2.25A)
Fast charging: up to 2 Hrs in 15 min.
USB-C Power Delivery compliant
Front Camera
Duo Cam optimized
8MP, ƒ/1.9 aperture, 1.4um pixel size
1080p video at 30fps
Rear Camera
8MP, ƒ/1.8 aperture, 1.12um pixel size
1080p video at 30fps
Connectivity
Wi-Fi: 802.11 a/b/g/n/ac, 2x2 (MIMO), dual-band (2.4 GHz, 5.0 GHz)
Bluetooth 4.2
Additional features
Pixelbook Pen active stylus
Google Assistant with one-touch button
Color
Midnight Blue
Platform updates
Years of free OS updates
Dimensions
290.85 x 202.04 x 7.0 mm (11.45 x 7.95 x 0.27 inches)
Weight
731g (1.61 lbs)
The Display The Magical Molecule Tour
The Pixel Slate's 12.3-inch Molecular Display has a 3,000 x 2,000 resolution and is crisp and sharp. Google doesn't go into the details of what makes a Molecular Display but it's an LCD with a wide viewing angle that delivers great color and something you will enjoy while holding it closer to your eyes that you would with a traditional laptop.
The display itself is also optimized for the Pixelbook Pen. The Pixelbook Pen only works on the Pixelbook (hence the name) or Pixel Slate, but a standard Wacom AES stylus will work on the Pixel Slate. The extra functions, like the interaction with Google Assistant or Laser Pointing mode, aren't available, but you will still get the excellent tracking and pressure sensitivity that comes with Wacom's AES technology. Admittedly, I'm not much of a Pen user when it comes to a tablet or even my Pixelbook, but I will say that unless you already have a Wacom AES stylus you love, buy the real deal because the Assistant actions and options menu are excellent tools.
When you're using the Pixel Slate indoors or anywhere without any powerful direct sunlight it's one of the best displays you're likely to find. It's not perfect though, as it has a bit of a glare problem in the bright sunlight. Autumn in Northern Virginia isn't exactly known for being a sunny spot, so it's a problem that is likely to become worse when the sun is even brighter. It's not a deal-breaker — you can change the angle a bit and still see the screen — bit it is a bit of a nuisance that marrs an otherwise excellent screen.
The Pixel Slate Keyboard No Lapability
When it was announced that the Pixel Slate would ship without a keyboard and we would need to spend another $199 for it, like most everyone else I was extremely disappointed. Now that I've used it exclusively for a bit, I understand why: the keyboard is just an accessory and the Pixel Slate was designed to be used as a tablet. I freely admit I'm not comfortable using a 12-inch tablet and (selfishly) don't agree with the decision, but fortunately that's not my job. The Pixel Slate Keyboard is available for those times when you just have to have a keyboard.
It's a good product. You'll find Ultra-quiet Hush circular keys that are fully backlit and have a 19mm throw. That's just enough to provide the feedback for a touch-typist but still allows the keyboard itself to be just 4.5 mm thick. It pairs with the Pixel Slate using a set of docking pins and magnets for an instant and perfect connection as long as you get the two pieces close to the right spot. We see the word "instant" used often, but in this case, it fits. The moment the two parts connect the interface changes to desktop mode, or if you're typing the virtual keyboard disappears and the physical keyboard works.
The keyboard is a folio-style design, and magnets also are used to make it almost infinitely adjustable when it comes to the angle. No matter the height you're using the Slate and keyboard, you'll be able to angle the screen for the perfect view. Of course, it has a Chrome layout and also includes a dedicated Google Assistant key.
While the keyboard is really nice and works well, you won't ever want to use it unless you are sitting in front of a desk or table. Ever.
Lapability is a term coined when we first saw products like the Microsoft Surface that were tablets you could attach a thin keyboard to when you need physical keys. Something like the new Surface Go is easy to use while resting on your legs or knees and has a great lapability factor because of its design. The smaller 8-inch iPad Pro isn't nearly as good but is still quite usable on your lap. The 12.3 inch Pixel Slate and its folio keyboard are not and have abysymal lapability.
The design requires the "bottom" of the keyboard's back be resting on something sturdy — your legs are probably sturdy — and level, and your thighs while in a chair are decidedly not level. This causes the tablet part of the setup to flop forward or backward at will. To use the Pixel Slate with its keyboard while sitting means you either need to keep a hand under it or adjust your legs in a way to get a level spot for it to set. That's easier said than done, and everyone who tried using it on their lap agreed that they would rather use the virtual keyboard and remove the physical keyboard.
I don't hate the setup. When you are in front of a desk or table at the right height it's a great experience and I can type quickly and accurately. Or at least as accurately as I can on the Pixelbook or an older MacBook Pro (the one with a good keyboard and no butterflies). But having a sturdy, level surface and having it at the right height makes a big difference. Google isn't discontinuing the Pixelbook, and if you're looking for a laptop from Google, it's what you should be looking at.
The Pixel Slate is a tablet, through and through.
The Software Touch Me
Chrome OS was originally designed for use with a mouse and keyboard. It's likely that someone on the development team knew that touch optimization was on a roadmap at some point, but pointing, clicking, and a few trackpad gestures were the normal way to navigate through the user interface.
When Android was developed to be part of Chrome, that changed because there were suddenly about a million apps that were all designed for touch controls. Chromebooks had touchscreens and work was started to make the entire operating system more touch friendly. The Pixel Slate that Google sent to us has a new unreleased version of Chrome that takes things a lot further. It's still not perfect — and certainly not finished — but touch optimization takes a big leap.
Image 1 of 3
The biggest way to see it in action is when using the keyboard. Chrome now has a tablet mode and a desktop mode and it instantly changes when the keyboard is attached or detached. When in tablet mode, your desktop becomes more like the home screen on your phone, and dare I say it, looks a lot like an iPad with evenly spaced icons and large touch targets. There's even a Home and Back button on the left side of the dock, as well as icons for all your open apps to quickly bring them back into focus.
Multi-window has also been refined for better touch control. You can split any app or browser tab into half of the display and when you have two apps open. The separator bar slides to adjust the widths the same as always, but the area that triggers this action is wider and stays "active" even if you remove your finger for a split second.
The onscreen keyboard is feature-filled and very much the same as you would find on your phone. It pops into view anytime you tap a spot that requires your input and you have a large choice of language settings you can switch on the fly through the keyboard options. Besides the standard letter and symbol views, you'll also find emojis, handwriting input with the Pen or your finger, and voice. Additionally, you can transform the keyboard into a small pop-out window that is movable anywhere on the screen at the tap of a button.
Android and Linux But wait there's more!
The Pixel Slate ships with Google Play up and running and the Linux app beta — where you can install a Linux environment inside Chrome and add any Linux app built for the architecture — is also easily enabled without changing software channels. This is great news for anyone who needs more than a web app or a Chrome app, but also shows one of the biggest hurdles Google has faced (and is still facing) when it comes to apps for Chromebooks. I'm talking about phone versus tablet apps, of course.
There are well over one million Android apps in Google Play that will install onto a Chromebook. Anything not interfaced based, like an icon pack or home replacement, should install and run just fine unless the developer chooses to make it unavailable for Chromebook devices. The problem is that almost all of these apps were built for a phone with a display between five and six inches. The apps will open, and in most cases work just fine, but look terrible and have an abundance of empty space once you open them to fill up the Pixel Slate's screen.
Chrome tries to overcome this by allowing you to change the window size, but then you're left with a tiny window and plenty of prime screen real estate that could be used to make a better app experience. Android was designed so that apps are infinitely scalable for any size screen. That's great because it means an app will run and work as intended but leaves a lot to be desired when it comes to the user experience.
Not every app is this way. Some, like the Gmail app, have a lovely tablet design. As it should since Google is the company building it. But for every app that is well-optimized for a tablet-sized screen, there is a multitude of others that are not. Google is trying to overcome this issue through innovating methods in the Chrome interface, but in the end, it will require the app developer to step up and provide an extra large default view.
Linux applications are best used with the Pixel Slate Keyboard or a third-party mouse and keyboard combo. Very few are touch-friendly, and almost all are designed to be run in full screen. This is less of an issue because most people won't be enabling Linux or using any Linux apps in the first place. But it is still an issue that needs mentioning for those who will.
Overall, Chrome is still the same Chrome we're used to, but small tweaks make it much better to use on a tablet. I'm looking forward to seeing how Google keeps making small changes that turn Chrome into a true tablet operating system.
Which Pixel Slate model should you buy? The right choice
As mentioned, there are five current models of Pixel Slate available, with a substantial price difference between the lowest and highest specs. While it's always tempting to save some money and buy the most inexpensive version, that isn't the wisest choice for everyone when it comes to the Pixel Slate.
The $599 and $699 models are considerably more expensive that almost every other Chromebook (and Chrome tablet) with comparable specifications. An Intel Celeron processor and 4GB of memory are more than enough to power Chrome and run every Chrome and Android app you can install and you would have a fine experience with these models, but for the price, you could get something a little more powerful by buying a different brand. You can never have too much processing power when it comes to a computer because we have no idea what the next big thing will be.
At the other end of the spectrum is the $1599 model with 16GB RAM, 256GB of storage and an 8th Gen Intel Core i7 processor. That's a lot of power for any tablet, and way more than you will ever need if you only plan to use Chrome and Android apps. This version was built for people who will use other options and either install a second operating system or choose to enable Linux apps inside Chrome. There's no doubt that it will be capable of doing just about anything with these specs, but at that price you have other options like a Microsoft Surface Pro which is the same price when configured with the same processor, 16GB of memory and 512GB of storage.
More: Which Pixel Slate model is right for me?
The $799 and $999 models are where most people buying a Pixel Slate should start. Either will do everything you ever wanted when it comes to Chrome and Android apps, and which you should choose depends on what you intend to do. If you're planning on installing some more advanced software to do things like programming or engineering work through Linux applications, the $999 version is probably the better choice. For everyone else, the $799 model should be more than enough.
Final Thoughts Should you buy?
I didn't like the Pixel Slate the first day I started using it. I thought it was too big to be used as a tablet and was less than thrilled with the keyboard and was ready to write a scathing review without actually trying it to see how I could find my way of using it. I'll be honest — I'm still on the fence about a 12-inch tablet, but that is most certainly a preference thing and not aimed at just the Pixel Slate. But I'm warming up a wee bit.
My issues with the keyboard are mostly resolved, but the lack of any measurable lapability is still a stickler. I've found that using the Pixel Slate at my desk, which is set at the right height for me, isn't much different from using my Pixelbook or any other Chromebook. The Keyboard operates fine, the trackpad is what one should expect from a $200 accessory (read: it had better be damn good) and I'm enjoying the processing power of the model Google sent for both work and play.
But I also know that I didn't use $1,300 of my own dollars to buy a Pixel Slate, Pixelbook Pen, and Pixel Slate Keyboard and probably wouldn't. That's because I prefer my Chromebook to be a laptop, and that's the key when answering the "should you buy this" question.
If you want Chrome OS on a tablet, the Pixel Slate is the best one available. Especially in one of the more expensive configurations. But Google still sells the Pixelbook if you would rather use Chrome on a laptop because it's just better at it.
More: Google Pixel Slate vs. Google Pixelbook: Which should you buy?
A tougher comparison is when you want a convertible because you'll spend half your time using a tablet and half using a laptop. Products like the HP Chromebook X2 ($599 at HP) and HP Chromebook x360 ($319 at Amazon) exist, and for everyone who doesn't require ultra-high specs on their Chromebook these offer a very comparable experience at a fraction of the price once you add in the cost of the Slate's keyboard and Pen. If you're interested in buying the $599 to $799 model Pixel Slate, I urge you to have a look at HP's offerings before you spend any money.
With that important information out of the way, the Pixel Slate is a very well built and beautiful device that has few flaws outside of the price. Size is a matter of personal taste — I'm sure plenty of people would love to have a 12-inch tablet that runs Android apps. As for its lack of lapability, that's pretty black and white. If you plan to use the Slate with its keyboard while sitting in a chair at the airport or on the couch, you'll hate it. You will either need to adjust and find a flat surface to use it on or just skip the keyboard altogether and use it as a tablet.
The good news is that changes to the operating system and the quality of the Pixel Slate mean it can be used just fine without buying the keyboard in the first place.
4 out of 5
The Pixel Slate is another Google Halo device. It's the Chrome tablet for people to see just how great a Chrome tablet can be, and for other manufacturers to reference while building their own Chrome tablet. And at that, it's a masterpiece. Being extremely well built, having a great display, and advancements in the user experience department make it a success where it counts. Google almost certainly knows it won't sell millions upon millions of Pixel Slates, but it can also take a few moments and enjoy the fact that every goal was accomplished and the Pixel Slate is an amazing product where it counts.
If you have been itching for a great Chrome tablet and have the money set aside, feel good about picking one up. But if you're on the fence or have to look at your buying budget, I'd recommend waiting a bit and see what all the early adopters have to say in 90 days.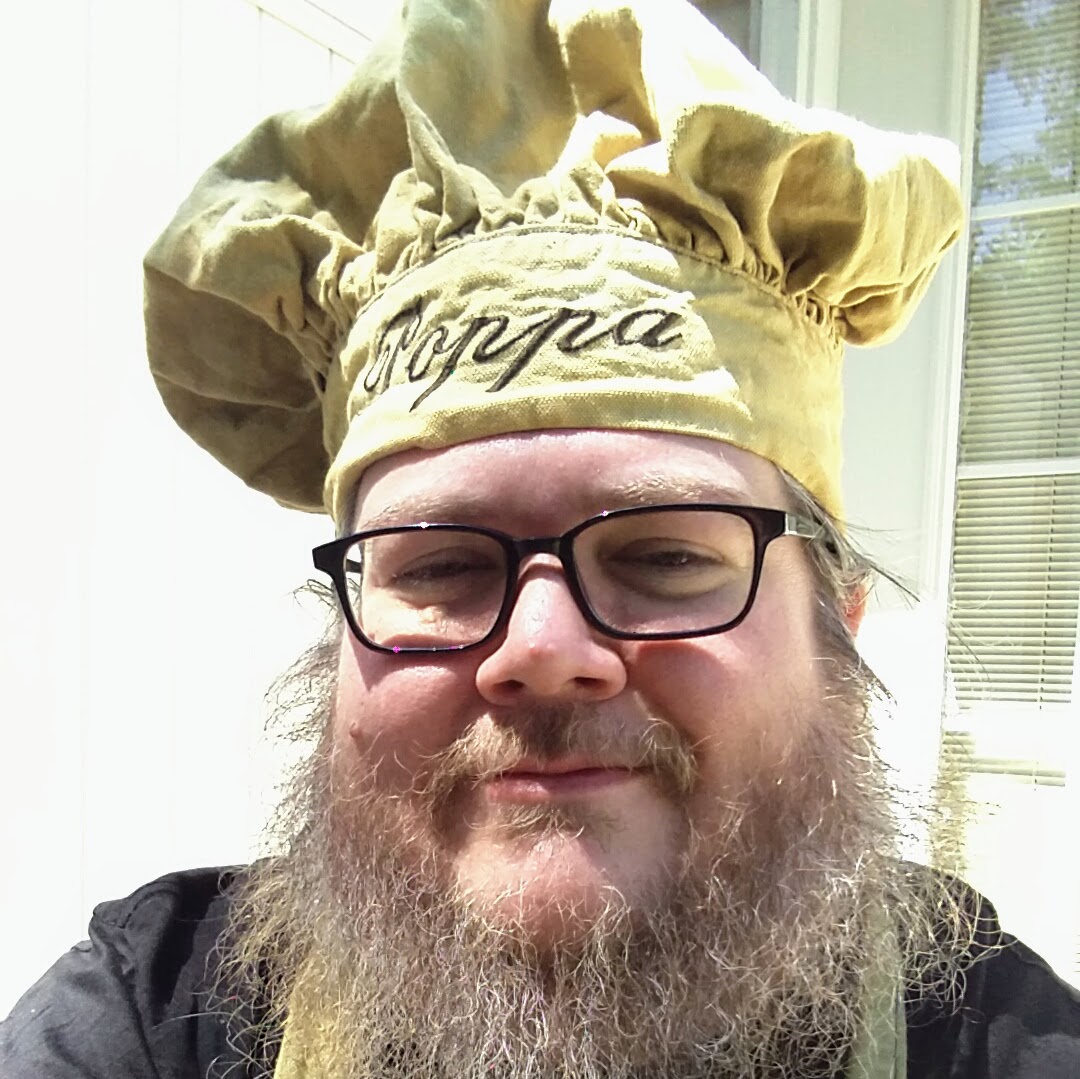 Senior Editor — Google Ecosystem
Jerry is an amateur woodworker and struggling shade tree mechanic. There's nothing he can't take apart, but many things he can't reassemble. You'll find him writing and speaking his loud opinion on Android Central and occasionally on Twitter.