Google is growing Chrome OS the right way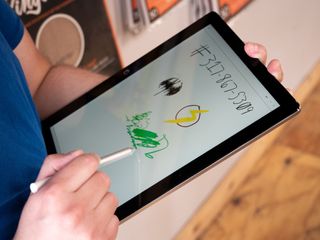 (Image credit: Android Central)
When the first Chromebook — the CR 48 was shown off, Chrome OS was criticized for not being able to do much. By essentially being a web browser, popular Windows programs wouldn't be available for users to download and run. Since then, that simplicity has become Chrome OS's main appeal: schools, enterprises, and people that don't need more than a web browser offers get an easy-to-use, secure operating system.
But Google has been growing Chrome OS to accommodate power users with the addition of Android and Linux apps and there are rumors of Windows making an appearance for Chromebooks with enough storage.
If you're a consumer that likes Chromebooks because they're just a browser — or a school or business who likes the security features that come with that — this can be a bit concerning. The reason Chrome OS is as secure as it is is because it doesn't have the baggage of an operating system designed 30 years ago.
Fortunately, if you don't need Android or Linux apps — or Windows if that becomes an option — you don't have to have them turned on. And this isn't just a case of ignoring the Google Play Store icon: you have to specifically enable support for Android applications in the settings. Even for Chromebooks like the HP Chromebook X2 that have the Google Play Store out of the box, you have to specifically enable Android application support in the settings or during the startup process.
If you don't, the pieces that make Android apps work don't exist on your system, period. If you're a school or business deploying Chromebooks, you can easily disable Android (and presumably Linux and Windows when those reach the stable channel) support with the administrative tools.
Compared to Google, Microsoft is facing the opposite problem. Windows supports nearly every application under the sun, which also means it's easy for novice users to end up with an infected system. Microsoft tried a stripped down, locked down version of Windows with Windows RT, and that didn't work to say the least.
The latest version of this concept is Windows 10 in S mode. At first appearance, this is as simple as Chrome OS. But behind the scenes, it's very much the same Windows 10 that you know and love. So while users have a more difficult time installing malware, there are still downsides compared to a "clean slate" like the way Chrome OS started. Windows 10 S requires the same amount of disk space as Windows 10 proper, and it's still a bit more resource-hungry than lower-end computers can handle.
Microsoft knows this too, and they're not standing still. But in the meantime, if you want an easy-to-use computer, something to issue to employees or students, or just a secure companion device, a Chromebook is your best bet. And even though Chromebooks can do more, they don't have to.
What are your thoughts?
Do you use Android or Linux apps on your Chromebook, or leave them off? Let us know down below!
Get the Android Central Newsletter
Instant access to breaking news, the hottest reviews, great deals and helpful tips.