Google Assistant lets you set songs as alarms and look up TV schedules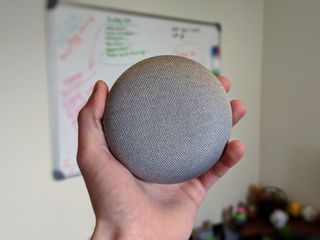 (Image credit: Android Central)
The Google Assistant is something I've come to be quite fond of, and thanks to my Google Home and Pixel 2, I'm using it more now than ever before. There are two new features coming to the Google Assistant, and they allow you to link music to alarms and ask about upcoming TV shows.
Starting with the former of the two, this is something that Amazon just added to Alexa this past December. When creating an alarm with Google Assistant, you can now say something along the lines of, "Hey, Google, set an alarm that plays Never Gonna Give You Up at 7 AM." Once 7:00 rolls around, Rick Astley's voice will begin to ring through your home as it was intended.
You can also tell the Assistant to set an alarm that plays music by an artist if there's not a specific song you care to wake up to, and while it'll try and default to Google Play Music to source these tunes, it should work with the likes of Spotify, Pandora, etc.
Additionally, the Google Assistant can also look up programming for upcoming TV shows. Just say, "Hey, Google, when does Chopped air next" or "what channel airs The Office."
These new features are rolling out to users now, and if you don't have access to them quite yet, they should be available to use within the next couple of days.
Joe Maring was a Senior Editor for Android Central between 2017 and 2021. You can reach him on Twitter at @JoeMaring1.
Possible Wake Up Songs Monday Morning - The Mamas and The Papas
Good Morning - The Beatles
8 Days A Week - The Beatles
Morning Has Broken - Cat Stevens / Usaf Islam?
Wake Up Boo! - The Boo Radleys
In The Morning - Razorlight
I know there are loads more but my memory's mashed right now

I'd recommend "I Got You, Babe" by Sonny and Cher, but I don't want you getting stuck in a time loop in Punxsutawney, Pennsylvania

+1 for style. I should do that tomorrow, if I get the feature in time.

"Feels So Good" by Chuck Mangione.

Thank God it's Monday - NoFX Soulmate - No Use For A Name I fought the law - the dead Kennedys Tik tok - the baseballs Pure morning - placebo Vulcan ears - Millencolin I wanna be sedated - the Ramones Friday - Rebecca Black It's funny, there aren't many punk songs about getting up in the morning.

"Bring Me to Life" would be great as well.

Well damn. Will this roll out on Google assistant speakers tho??

Woke up this morning. Alabama 3. Sopranos theme.

Good Mornin': https://www.youtube.com/watch?v=eCbnJeMSGZ4

As noted in the article, Alexa already does song or artist alarms. But Alexa does not tell you what's good on TV or at your local movie theater - she asks you install a movie skill.

Amazing, love when my products continue to get better over time

What's a TV schedule? Says the guy who streams everything.
Android Central Newsletter
Get the best of Android Central in in your inbox, every day!
Thank you for signing up to Android Central. You will receive a verification email shortly.
There was a problem. Please refresh the page and try again.