Get two Samsung Galaxy S7s for the price of one at T-Mobile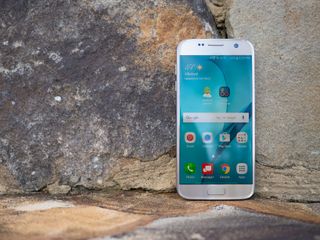 The Galaxy Note 7 is no longer a phone you can buy. But if you're looking to wield a Samsung device regardless, the Galaxy S7 is absolutely the next best thing.
T-Mobile subscribers, this weekend your carrier is offering you a buy one, get one free deal on Samsung's flagship. Beginning Friday, you'll get a free Galaxy S7 if you buy one on an equipment installment plan. The second Galaxy S7 will be free based on 24 monthly bill credits. However, if you cancel your service before those two years are up, you'll have to pay off the remaining balance.
If you're looking for a deal to equip you and your loved one with a pocketable, powerful little device, the Galaxy S7 is definitely worth your consideration.
Get the Android Central Newsletter
Instant access to breaking news, the hottest reviews, great deals and helpful tips.
Florence Ion was formerly an editor and columnist at Android Central. She writes about Android-powered devices of all types and explores their usefulness in her everyday life. You can follow her on Twitter or watch her Tuesday nights on All About Android.