GeekVR Q2 Pro vs. KIWI Design Comfort Battery Strap for Quest 2
It's convenience vs capacity in this head strap battle royale.
GeekVR's head strap is the best we've ever used for the Meta Quest 2. It's got a hot-swappable magnetic battery, an ultra-comfortable design that holds up even with lots of movement. Plus, the batteries are affordable and double as USB-C power banks for all your devices.
For
Hot-swappable magnetic battery
Battery doubles as a USB power bank
Most evenly-balanced head strap
Less expensive batteries
Holds tight even with fast movement
Strap fits big headphones easily
Pads can be easily removed and cleaned
KIWI Design Comfort Battery strap
KIWI Design makes some of the best VR accessories money can buy, and its Comfort Battery Strap helps better balance the weight of the Quest 2 while providing up to four hours of additional playtime via its large, rear-mounted battery.
For
Easily removable and washable padding
Comfortable elite strap design
Hinge allows for different angle adjustment
Most headphones fit
Stronger construction than the official Elite Strap
Against
Some very large over-ear headphones might not fit
Battery can't be removed
Face pressure might bother some
More expensive
If you look on Amazon, there's no shortage of Quest 2 accessories. Thanks to the popularity of the headset, companies left and right are ready to sell you products that enhance your VR experience.
KIWI Design and GeekVR are two brands that make the best Quest 2 head straps, and the two head straps we're looking at today don't just add comfort to the Quest 2. They also add hours of battery life so you can play for longer. But which is best? We break it down for you.
GeekVR Q2 Pro vs. KIWI Design Comfort Battery Strap: design and fit
From the side, both head straps look somewhat similar but actually differ in fit quite a bit. KIWI uses a design similar to the official Quest 2 Elite Strap, which utilizes rigid, extendable arms on either side.
KIWI improved upon Meta's design by adding an additional hinge that helps alleviate stress on those side arms. The official Meta strap is known for cracking due to this design flaw, and KIWI further improved upon the design by making those straps thicker and higher quality.
Both KIWI and GeekVR head straps tighten the same way via a handy wheel on the back that brings the front of the head strap closer to the back. Tension is mainly held in these side arms, but each head strap distributes weight a little bit differently.
KIWI uses a padded top strap that helps alleviate face pressure by offloading some of the tension onto the top of your head. This way, you don't need to tighten the side straps as much since some of the weight is offset.
Image 1 of 5
GeekVR's design for the Q2 Pro takes the elite strap concept and combines it with what's known as a "halo-style" strap design, a design that was popularized by the original PlayStation VR. In this way, GeekVR's comfort level is superior as it takes the best of both worlds and helps eliminate the negative points.
Halo straps typically use a forehead pad to help keep all weight off the face, but those head straps often wobble when moving your head from side to side too quickly. That's where the hybrid strap concept really helps.
Because of the combination of hinged side arms and the forehead pad, the GeekVR Q2 Pro evenly distributes weight on the forehead and back of the head with just a little bit of pressure placed on the face.
That pressure isn't uncomfortable since it doesn't carry weight but, instead, is used to keep the headset in place when moving around quickly. In fact, even when comparing the GeekVR Q2 Pro to other halo-style straps like the BoboVR M2 Pro, GeekVR's design comes out on top.
Image 1 of 3
Additionally, it's thought that accessories like the GeekVR Q2 Pro may work with the upcoming Quest 3. That's because the GeekVR Q2 Pro slides onto the connector arms of the Quest 2.
The KIWI strap, however, snaps onto the arms and definitely won't work with the Quest 3 because the Quest 3's USB-C port and 3.5mm audio port are on the arms themselves. On the Quest 2, these ports are located below the arms on the headset itself.
Both straps provide easy ways to keep them clean since all the plush pads you see are attached via an easy to remove Velcro-style connection.
GeekVR Q2 Pro vs. KIWI Design Comfort Battery Strap: batteries
If you thought the overall design of each of these head straps was different, wait until you learn about the battery design.
KIWI Design's Comfort Battery Strap is designed to be an all-in-one solution. You put it on and take it off with the Quest 2, never attaching or detaching cables or parts between sessions. The only thing you'll do is plug the KIWI head strap in to charge in at the end of a gaming session.
That battery is a part of the head strap itself and doesn't come off. It contains two 3,200mAh batteries inside — a total of 6,400mAh capacity — which adds at least four hours of additional play time to the Quest 2. This should be more than enough for most people.
The battery is safely built and certified by Amprius in the U.S. but it takes several hours to charge from empty and, as I said before, can't be removed or easily replaced.
Image 1 of 3
GeekVR uses a modular design for its Q2 Pro head strap which prioritizes convenience over capacity. Each battery is 5,000mAh capacity. While it's not as large as the KIWI battery, it still provides up to 3 hours of additional play time per charge.
And this is where GeekVR really wins. When that battery is fully drained and you still want to play more, you can use an additional GeekVR battery pack — which are $25 apiece — to boost playtime another 3 hours.
And you'll never have to worry about having to fumble with wires or cables when swapping out the battery, either. The packs magnetically connect to the back of the GeekVR Q2 Pro head strap and even beeps when it successfully makes a connection.
Plus, those little portable GeekVR battery packs work like a normal USB-C power bank for any device you need to charge. I've taken with me on business trips and other travel to ensure my phone is topped up throughout the day.
GeekVR Q2 Pro vs. KIWI Design Comfort Battery Strap: Which is best?
KIWI Design's Comfort Battery Strap was our previous favorite before GeekVR came along. KIWI's strap design is very comfortable and adds hours of playtime to your Quest 2, but GeekVR's design eclipses it in basically every way.
The design is better for moving around since it keeps the headset tighter on your face yet, paradoxically, the GeekVR strap actually puts lets weight on your cheeks. Plus, GeekVR's magnetic, modular batteries aren't just convenient when playing long VR sessions. They're also great for taking on-the-go and using as a USB-C power bank for your phone or other devices.
Looking for the most convenient, comfortable way to play the Quest 2? Look no further than the GeekVR Q2 Pro, a comfy, cushy hybrid-style head strap for the Quest 2 with magnetically hot-swappable batteries.
KIWI Design Comfort Battery Strap
Quest 2 too heavy? This head strap has a giant battery on the back to counter-balance the weight and adds comfort and lots of additional hours of gameplay time to your headset.
Get the Android Central Newsletter
Instant access to breaking news, the hottest reviews, great deals and helpful tips.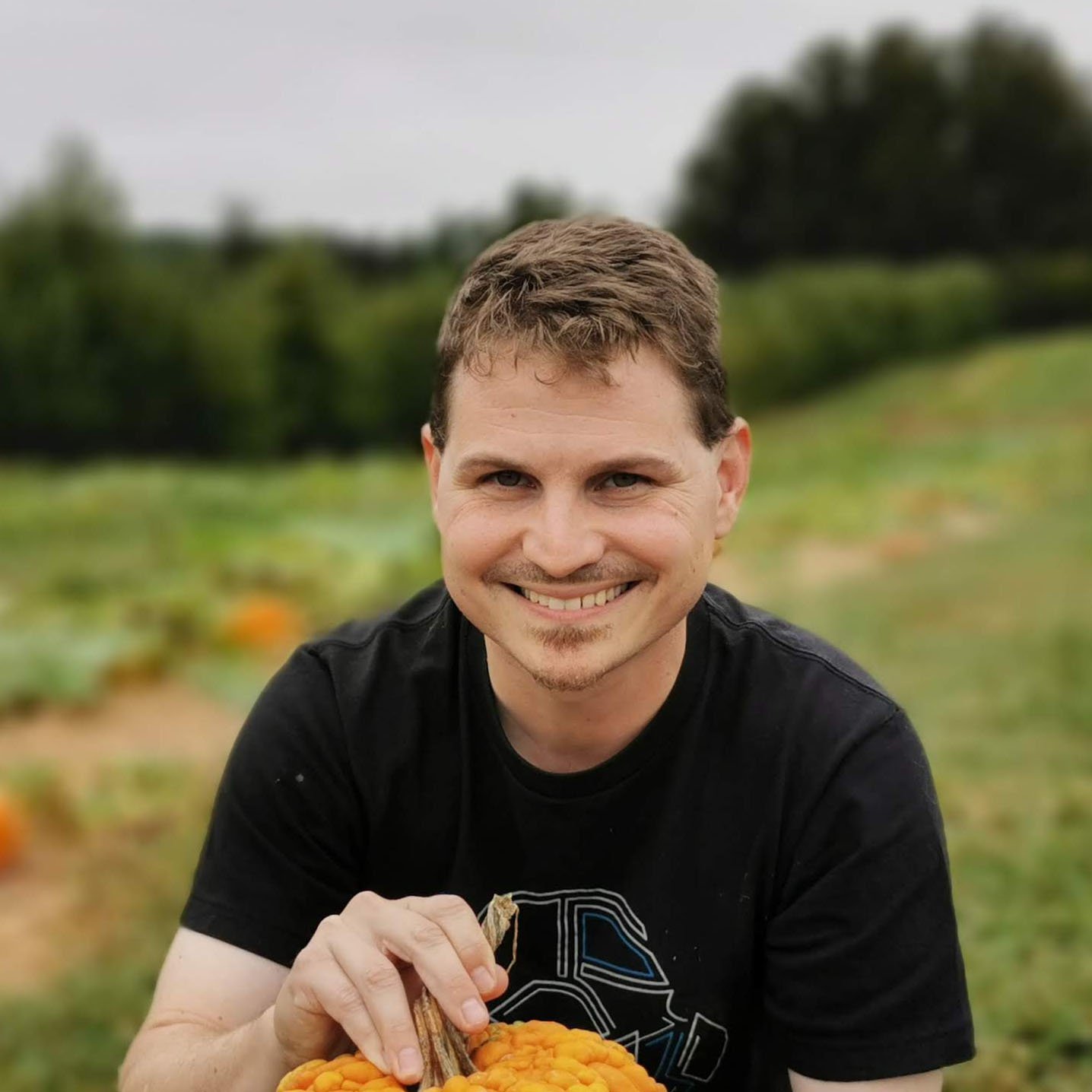 Senior Content Producer — Smartphones & VR
Nick started with DOS and NES and uses those fond memories of floppy disks and cartridges to fuel his opinions on modern tech. Whether it's VR, smart home gadgets, or something else that beeps and boops, he's been writing about it since 2011. Reach him on Twitter or Instagram @Gwanatu