Gameloft bringing five HD games to Sony's line of tablets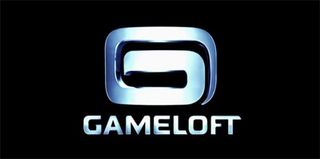 Gameloft and Sony have teamed up to offer some great HD games on the new Sony line of tablets. Five Gameloft titles have been optimized and specifically chosen to show off the great gaming capabilities of the Sony Tablet P and Sony Tablet S. Asphalt 6: Adrenaline HD, N.O.V.A. 2 - Near Orbit Vanguard Alliance HD, Real Soccer 2011 HD, Spider-Man: Total Mayhem HD, and Green Farm HD will all be accessible.
No mention of whether or not they'll be pre-loaded but either way, if they're making specific optimized versions for each tablet - I'm certainly interested in putting them to the test and find out just how optimized they are.
Source: Gameloft
Yay another thing for developers to tinker into other tablets

I think I may have pissed Gameloft off.
I wrote a nice email to their customer care department about the ton of 3D games for the Thrill 4G and the five they have for the Evo 3D. Nice to know that a little bit of Internet Bad Mouthing will get them to think twice about releasing games for a 3D phone that wasn't even on the market yet.

I did the same thing been months since they put out a new game for the Evo 3d. even with Spiderman it was the full game then a update hit so i updated it turned it into a demo and you had to pay 5 bucks to get the full game wtf good thing I backed up the og apk just reinstalled and I have the full game back.If you click on the link on the phone at least it now says lots of games coming soon.From what I have read its harder for them to make games for the Evo 3d then the Lg Thrill.Just makes no sense though I would bet the Evo 3d has bigger installed base
Android Central Newsletter
Thank you for signing up to Android Central. You will receive a verification email shortly.
There was a problem. Please refresh the page and try again.