The Samsung Galaxy Watch 4 isn't good enough — why I'm returning it after 2 weeks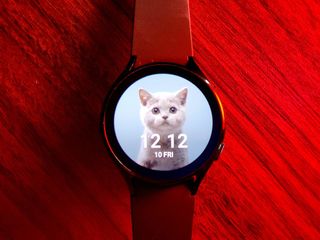 (Image credit: Chris Wedel/Android Central)
Like many smartwatch fans and tech enthusiasts, when all of the rumors panned out to be true that the Samsung Galaxy Watch 4 series was going to be ditching Tizen in favor of a new Wear OS 3 — I couldn't have been more excited. From Samsung's history of excellent hardware design to the snappy performance produced by its custom processors, I was ready to give Samsung my money. So the day the Galaxy Watch 4 was announced, I placed my pre-order, and the watch has been on my wrist since it arrived — until today.
Let me start by saying that Samsung did everything I could have asked for from a hardware perspective. I have a Galaxy Watch Active 2 that I enjoy for many reasons, hardware being a big one. The design changes that Samsung made from the Active 2 to the Galaxy Watch 4 were just enough to make it the perfect fitness watch for me. Then with the inclusion of the new health-tracking methods that included the BIA sensor, I got my hopes up high. However, once I powered up the watch and began using it, my hopes began to diminish quickly.
It's not you — it's me
I'm particular in how I like things, but I'm willing to try something new. However, if I give something different a chance, it better bring something pretty great to the table to add it to my rotation of regulars. This is true in many things I enjoy, from foods to music, movies to tech, and everything else in life. Specifically, in tech, I have found that I prefer the way Wear OS handles the basics over Tizen.
It's hard to deny that Samsung's hardware is among some of the best in Android smartwatches, but again, they have run Tizen for most of their existence. So, again, now that Wear OS 3 was debuting on these new smartwatches, I was ready to dip back to Samsung and see if it could win me over. But, unfortunately, my fear of Google leaning too much on Samsung was realized.
Unless you open up the apps and find the Google apps and the Play Store, it's hard to know that this watch isn't running Tizen. The notifications are exactly the same as before — not great IMO, no Google Assistant — though that should be changing in the future, apps are already disappearing from the watch or locked to Wear OS 3, and all the visual cues from Tizen — though that's not all bad.
Again, I'm fine with something different from what I like if the overall package is better than my previous regular. I know that much of the visual parts of the software are the Samsung skin One UI Watch, and I'm mostly ok with that. But it's the other things that Wear OS 3 is holding onto from Tizen that aren't my cup of tea that make the Samsung Galaxy Watch 4 a no-go for me right now.
You know what though, I think I could get past the quirks of Tizen Wear OS 3 on the Galaxy Watch 4 after enough use. That's because the hardware and the way the watch operates is about as perfectly as to be expected — but that's not true. While the watch's design is on point for me, it doesn't hold up for all of the excitement over the new custom 5nm processor and enhancements to the OS.
I was wrong, it isn't me — it's you
When I really look at my situation with the Samsung Galaxy Watch 4, I realize that I'm willing to change for the watch, but it lets me down every time I give it a chance. I can forgive its shortcomings in the software department because much of that can be fixed with future updates, but the hardware is what it is. In this instance, when I say hardware, I'm referring to the internal components and how it operates.
Until I got the Galaxy Watch 4, my daily smartwatch driver was the TicWatch Pro 3. I liked it for its battery life, the usefulness of its dual-layered display, and Wear OS for all of its flaws. Because like I said before, I preferred Wear OS over Tizen because it got the basics better than the latter did. I also ran with the TicWatch Pro 3 because of its overall performance. Even though it is running an "inferior processor" compared to the new hotness in the Galaxy Watch 4 — side by side, today, it runs better.
I'm sure that last statement will ruffle some feathers, but I really expected more in the performance department on Samsung's watch. Look, there is every possible chance that some of the hiccups when using the watch could be due to some old Wear OS code. But Samsung had a hand in creating this new OS. Sure, some of this may be fixed in the future, but for the cost of this watch and all the pomp and circumstance around it — I shouldn't have to be a guinea pig for it.
I would regularly press the button to go back and be met with nothing or a few seconds delay. Swiping down to get to the quick toggles, right to the notifications, or left to access the widgets would often greet me with the same waiting period. Swiping up for the app drawer, which I can't stand the UI of, would give me a delay in the opening and be jittering in scrolling and opening an app.
Then there's the issue of battery life — woof. Perhaps I got too spoiled by using the TicWatch Pro 3 and the three-day stretches between trips to the charger, but I was impressed if I made it 24-hours on the Galaxy Watch 4. If I take the battery sipping tech behind the dual-layer display on the Pro 3, I'm essentially left with a TicWatch E3, and it would get me at least two days of use before hitting up the charger. Oh, speaking of charging, that also is horrendously slow on the Galaxy Watch 4. If it's going to have such bad battery life, it needs to charge faster.
But, the Galaxy Watch 4 is packed with some excellent fitness features that make it the perfect companion for all of those exercises, right? Well, kind of. If I stayed indoors for my workouts, that would probably be true. However, when I finally got a day that wasn't stupid hot outside — I went for a run, and my watch couldn't keep up. Perhaps worth noting, I purchased the LTE variant of the smartwatch specifically to go for runs outside without my phone.
I was heading out for a nice 5K jog down the gravel road I live on and had my music downloaded from YouTube Music, set my phone down on the counter, paired my earbuds to the watch, and out I went. The automatic run tracking kicked in, and the run went swimmingly — until about two miles in. That's when the watch told me that it was overheating and had to go into battery saver mode to cool off. This means I lost my workout tracking and music. Are you kidding me?!
After about a quarter of a mile, the watch came back up, and I restarted the run tracking and my music, but that only lasted about 100 yards before the watch shut down on me. It came back up shortly after, but that time I didn't even have time to try to get it going again. I just can't wrap my head around how a watch with a fitness focus can struggle so hard to stay powered on during a workout.
Unfortunately, it isn't just when working out that the watch has overheated and powered off. I had left my phone in my truck as I went into a store, and I wasn't gone for more than maybe 15 minutes before the Galaxy Watch 4 decided it had enough. The LTE radios not only drained my watch 5% during that short time but also generated enough heat to cause the watch to power down.
To be sure, it wasn't just the LTE that caused the issue; I did take my watch for another run outdoors and got similar results. This time that watch did make it nearly three miles before overheating. Whether it's the ambient heat, the GPS tracking, or the poor thermal design of the device, this is unacceptable.
Hopefully, we can still be friends
So after my two-week relationship with the Samsung Galaxy Watch 4, it's with a heavy heart that I have to say goodbye. It's clear that the watch has a lot of promise. With its smartphones and with past smartwatches, Samsung has shown that it knows how to make a great product. The Galaxy Watch 4 is a new venture for the company in both the OS and with new health sensors, so I expect that at some point, the watch will get better — to a degree.
However, I know that I'm not alone in thinking that the new Samsung wearable isn't all it was hoped to be. Fellow AC writer Derrek Lee has said he plans to forgo the Galaxy Watch 4 and Wear OS 3 for now, in favor of the upcoming Fossil Gen 6 watches. He cites some of the same reasons that I have come to realize. I hope that someday down the line, my feelings will temper and Samsung can make some changes for the better with the Galaxy Watch 4. But until then, it's goodbye, and I hope we can stay friends.
Android Central Newsletter
Get instant access to breaking news, the hottest reviews, great deals and helpful tips
Chris Wedel is a fan of all things tech and gadgets. Living in rural Kansas with his wife and two young boys makes finding ways to get and stay online tricky. By utilizing his years of experience with the tech and mobile communications industries — success is assured. When not conquering connectivity challenges and testing new gadgets, he enjoys cruising a gravel road in his UTV with some good tunes.
Ouch. Even with my "old" Fossil Gen 5 I have never once had overheating issues (and I've literally run 5 miles in 95-100 degree heat with direct sunlight multiple times). I've experienced some pretty bad battery drain issues but they have all come down to app's I downloaded.
For me an audio recorder app caused my battery to randomly drain out of nowhere. Removing that app restored my battery life to normal.

Hmm, couldn't disagree more. Cutting grass in 90+ degree heat and humidity with a push-mower didn't cause any overheating issues for me. Granted, my device is BT only (no LTE), so perhaps it's the LTE radio that's the issue here. I've used the original Active, the Active 2, and now this Watch 4 and I am very pleased with the progression. I love being able to use Google apps on the new device, and being able to use Google Pay is a huge plus. Battery life is good, I could get 2 days fairly comfortably, though most nights I toss it on the charger about an hour before bed just to top it off. I really like where this is going, and let's be honest, we're still VERY early in the WearOS 3 era.

I have an lte model and when mowing in about 78 degree weather while only having the auto workout tracking on the phone mine overheated. It took some time to start working again too.

The LTE versions are the ones with the overheating problems, doesn't seem to effect the Bluetooth versions. I work outdoors mostly and I have been using the watch for weeks in 90degree temps with 80% humidity, no overheating, even once.

I'm delighted with my Galaxy Watch 4, and this is my third Samsung watch, it's a nice step up from previous generations.

Reading this I´m glad i choose the Ticwatch Pro 3 over the GW4. Was having problems choosing. But feels as if I got the right one. So far I am very happy with the Pro 3, especially now when Spotify offline music finally has come along :-).

Confirmation bias is always very comforting.

So the only valid viewpoint is to disagree with the author? Just checking, as it seems like the Watch 4 is a bit of a mess.

I owned both the TicWatch Pro 3 and Galaxy Watch 4, and returned both. TWP3 is a joke compared to GW4: weak vibration (missing most notifications), no notification dot on the power-efficient display (missing notifications), bad apps, poor software support, flimsy build quality, mediocre screen as far as OLED goes. But it does have good battery life. GW4 has other issues: short battery life (max 40-48h with most fitness things disabled), completely inaccurate heart rate sensor, 2h+ charging time (the most annoying issue maybe). Android needs a lot of extra work from the watch manufacturer to be usable, Fossil and Samsung are the only solid offerings. The guilty one here is actually Apple which has set the bar very low regarding battery life and other things. My advice: get a Garmin. Everything just works with at least a week between charges.

Am enjoying my watch 4 LTE. No overheating issues and very responsive unlike my traded-in watch active 2. I recommended this watch to my friend and he too likes it a lot.

I wonder if the author has considered that their watch might be faulty...

I'm glad I didn't go ahead and by a GW 4/4Classic. Gonna be content with my current watches.

Haven't experienced any of these issues on my Watch 4 Classic...

I'm having none of these problems with my Galaxy Watch 4. It's super responsive, the battery lasts a few days, and no overheating. Besides, I'd rather stick to a daily charging schedule rather than panic-charge. Charge when I wake up, wear it all day, wear it overnight to track sleep, and repeat.

Best time to charge a smart watch is when you're in the shower anyways so you can track your heart rate and 24/7 along with auto sleep tracking. I charge my Suunto 7 every other day when i'm in the shower or daily if i'm sport tracking with preloaded GPS routes a lot.

There are kinks that need to be ironed out but overall I'm happy with the 4 Classic aside from the battery. I have to charge it every night. Haven't had it die during the day on my be by the end of the day when I do a long run, it's pretty darn low.

Well, I am not discounting your experience, but I am here to tell you that mine has been the polar opposite. My watch never stutters, and I am beyond impressed with the responsiveness. The software took some getting used to from my usual Fossil watches, but I'm doing fine with it. i have no issue with notifications....though I am pining for the Google Assistant. Otherwise i disagree with you, but respect that the watch isn't for you.

I'm not convinced by the watch. This replaced a watch Active 2. It is too much like Tizen for my liking. I don't regret purchasing the watch but I may also return

I'm not sure what was happening with your watch. My GW4 Classic 46mm LTE has been very responsive, and I've gotten as much as 58 hours on mine. I'll readily admit that 72+ hours would be preferred, but I definitely get 2 days. I wonder if you ever factory reset or did anything to rectify your performance issues. As a journalist, I'd hope you didn't write this without researching to find out your experience isn't normal. Did check for others' experiences on reddit? Did you reset? Did you contact Samsung? Did you exchange? If yes, great.

That's great to hear your experience has been positive. Yes, I did do some research, factory reset, and contact Samsung. The glitches in performance and overheating were only part of the reasons that I sent it back. As the other reasons were I didn't personally feel that the experience of the Wear OS 3 on this watch made it worth the cost vs. what I got from my TicWatch Pro 3.

The purpose of a article is to generate clicks, clicks lead to ad impressions and ad impressions equal revenue. There is nothing wrong with this, but it needs to be remembered at all times. The case is over stated and the expectations unrealistic. Every device is compromise, that compromise is ever present. When you cherry pick favorites from different devices and want that in your perfect device you will always be disappointed. Enjoy what works for you...

Chris, Thank you for this article - it's not often I read criticism that feels like it's intended to help. Looking from the outside in, it sounds to me like you got a bad watch if you're dealing with overheating and shutdowns. I've seen nothing like that on my Watch 4 Classic, and two other friends with a Watch 4 and a Watch 4 Classic report very similar experiences to my own. (I know these are anecdotal, but respectfully, so is this article.) By every measure, this has been a big upgrade for me over the already quite nicely done Watch 3 - Google Maps, Keep, Pay are long overdue additions, and Assistant is already confirmed to be on the way. Gboard alone has been worth the upgrade - gesture typing and the far faster and more accurate voice dictation leave the Watch 3 and Tizen in the dust. Likewise, the Samsung apps themselves are a step up from before (Weather, Alarms, and Voice Recorder are now synced to the phone apps for example). I find the overall performance and responsiveness of Wear OS to be the same and occasionally improved over Tizen on the Watch 3.. the value proposition offered by the Watch 4 in its entirety is a such a step up that the Watch 3 is clearly a different product. I'm hopeful the one I traded in finds a new home or is recycled, because I really was genuinely happy with it. But the Watch 4 represents real progress. The trade-off has been battery life for sure. That downgrade was already priced in though: Wear OS does a lot more than Tizen, especially comparing like for like with Samsung. Even so, I've found using screen activation gestures or even leaving the screen on full time is not worthwhile and so my personal preference is trade that for more battery life. Getting 2 days out of the Watch 4 is very easy, but it's also true I was spoiled with the 4 and 5 days I was getting out of the Watch 3. I know there are other watches that can offer more screen on time and that's great, but that extra screen time comes with trade-offs that I think many people would rather not make, myself included. On charging, agreed this needs work. 1 hour and 45 minutes for me to get to full from roughly 10% does hurt, and I agree Samsung needs to improve this in future iterations - the Watch 3 could charge to full in 50 minutes from the same percentage. I'm looking forward to software updates helping smooth some of the rough edges with battery life and little bugs like the Weather app not updating a couple of times a day, but even then I'm keeping my expectations realistic. For your part, I would recommend you try another Watch 4 to see if your issues really are specific to your apps and usage pattern, or to determine if maybe you just got a bad example.

I appreciate your point of view and well-written comment. I am curious if you have used prior Wear OS devices, and if so which ones? I know you mention using other Tizen devices, but wonder how you'd compare the experience with the Watch 4 to a Wear OS device, specifically one running a 4100 processor?

Not them, but I do have a lot of experience with both. I've always preferred Wear OS, but miss out on the extra integration that the Samsung watches have. I definitely prefer the hardware of Samsung's watches over the existing Wear OS devices. The first couple "WearOS" watches I had were ok, but there just wasn't much competition. They definitely started to feel out of date in the hardware department. The performance of the TicWatch Pro 3 is great. However, I might have received a faulty watch. Sensor performance and reliability was terrible. I'd have to constantly reboot the watch to fix sensor issues. Sometimes it would work for a few days, sometimes it would just break again later that day. For reference: I had the OG Moto, Huawei, a Fossil and Diesel something like gen 2 or 3 time frame. I had the TicWatch Pro 2020, TicWatch pro 3. I've also had the S3 Frontier, Galaxy Watch, Galaxy Watch 3, and Galaxy Watch 4.

Unfortunately, I can't say I have meaningful experience with Wear OS.. I once played with a Fossil Gen 5, but it was only for a few minutes. My impressions were mixed. I will say that the updated Maps and Gboard apps (in addition to the points I mentioned above) have certainly turned around my opinion.

I am thinking that this issue could be because of the smaller size I am about to pull the trigger on mine as we speak after looking everywhere for one. Just going to break down and order it been headed more in fitness area and I get every variant of watch so logical upgrade.

This is why Apple continues to dominate with smartwatches. They work.

I appreciate the criticism but I respectfully disagree. This is the most responsive smartwatch I've ever had. It is also the most feature packed. My last watch was the GW3. This is a big improvement. I do completely agree wirh battery performance but all things considered, it still performs very well if you can adopt a new charging schedule

I wouldn't go as far to say it's a big improvement over GW3, unless you're specifically referencing the fact that it's on WearOS now. It is an improvement, but definitely wouldn't recommend upgrading from a GW3 for most people.

GW4 is future proof, GW3 is not. WearOS3 sucks right now, but once it has a few updates and more apps get added, It will be the place to be. GW3 will never get it.

The key is, there is very little reason right now to switch. What you get with GW4 is just not THAT big of a deal, unless you care about WearOS specifically. GW3 users can easily wait for GW5 or something.

I have had absolutely none of these issues or actually any issue at all with my Galaxy Watch 4 Classic. Compared to any other Wear OS device I have owned, the Galaxy Watch 4 blows them away. I still think Tizen was a better platform but I have been quite pleased with Wear OS 3 thus far.

Maybe u got a bad one. That happens. Can always want a replacement one to work. Loving mine

Google and MS seem to have no idea. How is google supposed to get devs on board when they have 99% of the userbase still on old lacking wear OS2. By reading up on it Galaxy 4 WearOS 3 isn't even that much of an upgrade from my Suunto 7.
Samsung was just marketing old features available on my Suunto 7 like 24/7 heartrate tracking and sleep tracking and no i'm not talking about the bad sleep for android or cardiogram apps. Real 24/7 heartrate and automatic sleep detection.
App drawer looks like Bubble Launcher app drawer.
I've had offline spotify since i bought it by sideloading spotify lite
Not having google fit gives me 2 days of battery life if i'm not hiking/biking with a preloaded route.
Google maps works 100% fine the way it is but both versions are missing transit which is a wtf are you thinking moment.
Why would i care about youtube when i have spotify?
Samsung sport/activity apps are inferior to Suunto's app in almost every way. I even went scuba diving 20m (not deep but at least it was able to)
Blood pressure and ECG is pretty cool on the Samsung watch though
I fail to see the difference really other than 3rd party tiles but how many useful apps are there actually on wearOS to begin with? Rainmaker just proved that the heart rate sensor and gps is much inferior to my Suunto 7's. Samsung's Heart rate sensor periodically stops and once the GPS unlocks it stops tracking as well. Imagine I was doing my triathlon and my watch stopped recording my data i practiced months for? Google is just proving the wearOS are still toys luckily Suunto 7 has a decent app on that crap.

Don't knw what your talking about. I got the GW4 and it's amazing. Huge upgrade compared to the active 2 I had.

About time someone released a article about how this watch really acts. I don't think it was ready for release.
I have owned the last 3 samsung watches and this one by far is the most frustrating. I run with my LTE and have had no issues with the overheating as you did but there are issues with just about every app I have used. From spotify, strava, watch faces, even their own settings have issues. Every review / article I read is how great the watch is, even the ones who got the pre releases.
(You certainly wouldn't say anything negative if you were sent one). I am hoping in time it will improve with some updates, before they release the GW5. It does seem pretty smooth but this thing is buggy. One thing it does do well... the time.

My wife has the sports with fold 3 and she got me the classic. The review seems to read like my old s3 frontier. The current classic battery life is about 2 days. I wear it to sleep and get my score. Hear me snore. Then I charge using s20u power share at work for about 30 til full charge. Its 9pm and I'm at 73 percent. My skeletal m uncle and water weight is always high:/ my wife's sports is at 63 right now and she charges it at night. Again we are super happy with it.
It's too bad her fold 3 doesn't Power share while it's plugged in. And I really miss my old frontier samsung face. Too bad couldn't transfer that from old watch. LTE always on display is set at 60 as it seems to be increments of 20. We only use samsung built in apps and notifications. Maybe walkie talkie. But maybe that may be a reason for poor battery life and over heating. As for charging, its been quick and definitely not slow. Unless it's faster off the back of a phone plugged in. Wanted to comment because I can't relate to this article.

Looks like lots of folks have had good luck with the Galaxy Watch 4. Good fortune on their part. But my experience mirrors yours. I traded in my Galaxy Watch 3 for a Galaxy Watch 4 Classic. I have done 8 runs with it and it has overheated on 3 of those runs. So almost 50% of the time the watch is unsuitable for its intended purpose. Mine is also LTE. I use it with the display always on (@ about 50% level). I stream music from Spotify while running with bluetooth headphones. At first I tried streaming via LTE through the watch to my headphones. Overheated within a minute or two. So I loaded about 4 GB of music on the watch itself. This way I wouldn't need to work the LTE radio so hard. It then overheated only sometimes during a run, so this didn't completely solve the problem. Samsung support had me completely reset the watch, delete and re-install the app on my phone, and re-pair the watch with the phone. But that didn't fix the issue. I'm still not sure if this is a hardware or software issue, but it definitely kills a good workout. So today I asked for my trade-in back (Galaxy Watch 3) and obtained an RMA to return the Galaxy Watch 4 Classic. I have never had a similar overheating issue with the Galaxy Watch 3, so I'm actually excited to get my old watch back. I actually like Samsung's interface, and I love the rotating bezel. So perhaps I will try the Galaxy Watch 5 in a year when it comes out. Hopefully Samsung will have had time to work out the bugs with their watch and Wear OS by then. But until that time, I'll happily go back to my old rock-solid reliable Galaxy Watch 3.

The overheating issue is a fairly common one for Samsung smartwatches ever since the S3 Frontier. But ONLY for the LTE models! Just search the forums and you'll find lots of people with this problem. I had the Galaxy Active2, and it overheated on LTE every time the cellular signal went down to 2 bars. I guess the thing tried to boost the signal, and that not only drained the battery but also generated heat in the process. I searched the forums and found people that had the same problem with Galaxy Active 2, Galaxy Watch 3, and now the GW4. The thing is that not ALL the watches overheat. Just some of them. It's probably a manufacturing issue, because I went with my Active2 to warranty (Orange România) , and they acknowledged the issue and gave me a Galaxy Watch 3 LTE that NEVER overheated, enen in the same repeted conditions. This is a thing that needs to be researched more by the online community.

Just an idea - perhaps mentioning yourself 105 times (I, I'm, me, my) in a product review suggests your priorities lie not with the product. And indeed - based on your experience with *one* watch, and the LTE at that, you conclude that the watch is not worthwhile. How can this help anybody but, well, you?

Oh wow, you don't like the article so you typically attack the author. This article doesn't appear to be a review but more of a personal experience. My experience has been Samsung watch fans cannot handle criticism. There are posts that have experienced the same problem that may be due to the LTE feature.

He's got a bad unit, because only the battery life is something I'd like to see improved. I also have a Ticwatch 3 pro and love that as well but I feel with the Tizen and Google collaboration we as Android users finally have a watch that's on par with the Apple watch!!

My experience has been nothing but fantastic. I have moved from a FitBit so I knew I would be on charger more which I can live with. The only issue I have with this watch is the missing google assistant. This is the first wear os watch that I have bought and not returned. I am more of a fan of Samsung Health than either FItBit or Google Fit.

so, I had this charger for the Watch 3 and it would overheat my Watch4 classic when it charged it. I got an update last week, and said why not try to charge it again on that charger and it worked! no over heating. not saying that the update will fix your issue, but perhaps it was a bug. Its sad that we have to expect these glitches , but yea. so far mine has been ok, i do see some issues, i'll give it a bit more time. it does not feel much differnt then the 3. but in time,.

I have the original Samsung galaxy watch so when I heard about the new galaxy watch 4 classic I was so excited. once I finally got the watch I setup loved the health features but battery is horrible. If you use a lot of the features the battery doesn't last 24 hours. I was so disappointed so I decided to return the watch and keep my old galaxy watch classic.

Same experience as the OP. Returned the watch Gw4 T-Mobile Lte version within 3 days. It seems to overheat when using Lte. Overheating just while talking on it and no apps whatsoever in the backround. The battery life is just horrible, left the house for 15 minutes and the battery went down 30%. Went back to my gear S3, which never overheats given the same conditions. Shame I would have loved to keep the Gw4 but Samsung should have worked all the kinks out. Most likely if I would have exchanged it for a new Gw4 I would be in the same boat. I don't want to be guinea pig for Samsung.

I havent had any of these issues either. I generally get about 2.5 days with AOD with the watch face I use. Perhaps a dud that needs to be replaced.

Ive sat in a sauna for over 30 minutes with an Apple Watch and Garmin Fenix\945 and never experienced overheating. That's insanity.

My GW4C gets good battery life, but man i miss actual Wear OS. Long time fossil user, and the thing I loved MOST about notifications, most importantly gmail, was you could click "delete" right there on the notification. With the GW4C I have to swipe and scroll and scroll and scroll and scroll to get to where I can delete the text. SOOOO annoying.

That's my problem! The notifications are crazy. So now, I get a notification and it automatically disappears. Before, the notification would stay on my watch until I choose to get rid of it. What is going on? My new GW4C now always state "No notifications." Even though, I receive a notification on my watch. Is that how notifications work now? Show up on the GW4C and then disappear automatically?

I was thinking the same thing. I don't have those issues, and the Watch4 is the best smartwatch I've owned.
Android Central Newsletter
Get instant access to breaking news, the hottest reviews, great deals and helpful tips
Thank you for signing up to Android Central. You will receive a verification email shortly.
There was a problem. Please refresh the page and try again.