Tizen vs. Wear OS: Which is the better smartwatch OS?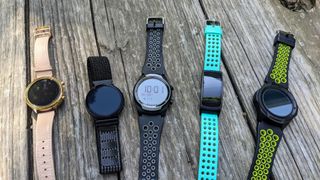 (Image credit: Chris Wedel/Android Central)
Skagen Falster 3
The Skagen Falster 3 is a modern-looking smartwatch with some traditional-leaning style to it. Packed with great tech to ensure that even though the watch may look traditional, it's anything but inside. Plus, it has all the power of Google behind it from the apps to the Google Assistant.
Skagen Falster 3
Classic watch stylings
Google Assistant built-in
Google Play Store access
Onboard GPS
Microphone and Speaker
No LTE option
One size option
No chance for electrocardiogram (ECG)
Samsung Galaxy Watch Active 2
The Galaxy Watch Active 2 is a gorgeous looking watch with minimal bulk. The screen is vibrant, and the digital bezel surrounding it is a fun option for navigating Tizen. There are a lot of health tracking features here — and eventually, it'll have ECG monitoring as well. If you can get over the lack of apps and inept digital assistant, it's a nearly perfect watch.
Samsung Galaxy Watch Active 2
Sleek and minimal style
Optional LTE
Capacitive bezel for navigation
5 ATM water resistance
Two size choices
Electrocardiogram (ECG) still not active
Limited apps
Bixby is no replacement for Google Assistant
Two of the biggest names in tech, Google and Samsung, each have a smartwatch platform that is mature and full of potential. Each offers a variety of devices to choose from, and both work with Android or iOS. However, some key differences give one a slight edge over the other. WearOS, while it has its shortcomings, has all of the basic smartwatch needs best accounted for. Let's get into the nitty-gritty of what these differences are.
It's in the details
Both of these platforms have been around for some time. Samsung's Tizen operating system has been going since the first Galaxy Gear in 2013, and Google started with Android Wear in 2014 before changing the name to Wear OS in 2018. Samsung was even one of the original partners for Android Wear when the platform launched at Google I/O in 2014.
However, these days the South Korean tech conglomerate is laser-focused on its own wearable OS. Much like Apple does with its watches, phones, and everything else it makes, the smartwatches that Samsung is making runs on its own processor and operating system. The advantage of this is that each can be fully-optimized to best work together. Although, that way of thinking doesn't always lead to the best outcome.
Swipe to scroll horizontally
| Header Cell - Column 0 | Wear OS | Tizen |
| --- | --- | --- |
| Watches currently available | 59 | 4 (counting fitness the fitness band) |
| Multi-language support | ✔ | ✔ |
| App store | Google Play Store | Galaxy Store |
| Health and fitness platform | Google Fit | Samsung Health |
| Step tracking | ✔ | ✔ |
| Swim tracking | ✔ | ✔ |
| Heart rate tracking | ✔ | ✔ |
| Sleep tracking | via App | Built-in |
| Blood Oxygen monitoring | ❌ | ❌ |
| Electrocardiogram (ECG) | ❌ | ❌ (pending) |
| Blood pressure monitoring | ❌ | ❌ (pending) |
| Mobile payment | Google Pay | Samsung Pay |
| Digital Assistant | Google Assistant | Bixby |
| Cellular connectivity | ✔ | ✔ |
| Location tracking | ✔ | ✔ |
| Swipe typing | ✔ | ✔ |
| Emoji support | ✔ | ✔ |
| Voice typing | ✔ | ✔ |
Because Samsung is the only maker of Tizen devices, it has to lift the entire project itself. Meaning, everything from integrating with Apple devices and, of course, Android devices. Wear OS better integrates with Android, and works with iOS as well. All while getting the core part of a smartwatch operating system done better.
When I say that WearOS has the core part down in terms of smartwatches, I mean that from the standpoint of natural interaction within the software, access to the most popular apps, a wide range of watch selection, and integration with Android. These things are what make using a smartwatch feel like part of your daily routine, rather than something that's added onto it.
For example, aside from telling time and possibly health tracking, the most essential feature of a smartwatch is notifications. Now, each of these platforms allows notifications to funnel to your wrist from your phone. However, due to the integration differences between Tizen and Android then Wear OS and Android — the experience has some hiccups for the Samsung watches.
It's not so much that Galaxy smartwatches don't get some notifications or anything like that, it's the way they are handled when the watch receives them. This may seem nit-picky, but notification handling is a primary reason behind smartwatches. When a notification comes through my watch, I want to be notified, not the information to be shown unless I choose for it to be.
Tizen offers for the information to be shown automatically, no info, turn on the screen automatically, or just vibrate. I've settled on the only method that offers me security from my information being shown to everyone while also not interrupting those around me, by opting not to have the screen turn on when the notification comes in. However, if I want to view what caused the buzz on my wrist, I'll have to tap the screen or button to see it. WearOS, I just raise my wrist after the vibration, and there's the culprit behind that buzz.
As I said, it may appear nit-picky, but getting your information quickly, naturally, and securely shouldn't mean that you have to learn a process different than the source of the notification — your phone. This also comes in play for media controls. On Wear OS, if you have media playing on your phone, access to control it is right on the initial screen of your watch. Should you want to swipe that away, then it's just a short pull-down from the top of the screen and, it's right there. No app that you have to open continually just to change songs.
Now, let's talk about navigation within the OS. Both options offer swipes to get to various parts of the operating system, with Google adding a fourth swipe up from the bottom. Getting around Wear OS and Tizen can both be done mostly through the touchscreen — to go back in Tizen, you have to use a hard key rather than swipe — but when Samsung introduced the rotating bezel, it quickly became a fan favorite amongst smartwatch users. While manufacturers for Google's wearable platform do offer a rotating crown, it's just not as fun.
Aside from just moving from screen to screen within your watch, gestures also come into play when going through notifications. Samsung has all of the movement in the OS going left and right, except the quick settings that are a swipe down. This left and right movement also applies to notifications which are left of the main screen, and you have to continue swiping right to get through all of them — then to dismiss it's a swipe up.
This paginated choice goes against the familiar way notifications are laid out on your phone. These are in a list that comes from the top of your phone, you then swipe left or right to get rid of each notification. Tap on them to expand, and swipe left or right to remove. Though watch screens are small, in the list form on Wear OS, you can see more than one notification at a time, rather than a page at a time.
As Samsung tends to do, it has a vast settings menu — both on the watch and the companion app on your phone. Tizen uses the Galaxy Wear app, and Wear OS has its app of the same name for your phone. Each offers a variety of options to adjust settings for your watch and how it operates, but Samsung takes those options and runs with it.
While I love having a choice as much as the next person, the Galaxy Wear app can be a bit overwhelming to navigate if you don't take time to learn it thoroughly. A strange quirk I found in the app was that I could go directly to the Samsung Pay or Bixby app from the Galaxy Wear app, but not Samsung Health. It wouldn't be so odd if Samsung Health weren't such a significant part of Galaxy smartwatches.
Looking more at the fitness integrations and platforms from each manufacturer, there is a wide gap here. Granted, we aren't specifically talking about Tizen and Wear OS, but Samsung Health and Google Fit are very much part of the conversation. Since one of the major draws to purchasing a smartwatch is using it for fitness, and how well it all integrates together.
Samsung Health is the hands-down winner here. It's far more robust in what it is capable of and what you can do with it. You get a full range of options within Samsung's service ranging from step tracking and workouts to food and drink intake, with a lot more in between. The biggest drawback is what other services can integrate with it. The only services listed as options to sync from within Samsung Health are Strava and Technogym.
Being able to pull data from other services and connect all of your fitness apps into one place is very helpful. An example is Withings; it makes some very popular smart health accessories like scales, blood pressure cuffs, thermometers, and more. While Withings can pull in step count info from Samsung Health, the same isn't true in reverse. So each time you weigh yourself on your Withings scale, you'll need to add it to Samsung Health manually.
Though Google Fit isn't nearly as feature-rich as the offering from Samsung, it does have a broader integration scope. From fitness apps like Runkeeper and Strava to health monitoring services like Withings, I can sync all of them together into one place. Google Fit may not have all of the same features as Samsung Health; it's good to have a one-stop-shop for viewing my stats.
Since we are talking about apps, let's dive into that pool a bit deeper. Yes, both Tizen and Wear OS have access to an app store. However, much like how Samsung Health is a better service on its own, the availability of the Google Play Store for Wear OS is a better option than the Galaxy Store.
Wear OS benefits from the strong integration of the app ecosystem that it has access to in the Google Play Store. With so many apps available for your Android phone, many of them also have a companion app for Wear OS. When you install an app onto your phone, a few moments later, your watch will ask you if you'd like to install that apps counterpart onto your watch.
Being able to open the Google Play Store on you watch and view apps isn't all that much different experience from the Galaxy Store on a Tizen watch. The difference, though, is the apps that are available for each platform. Apps like Telegram and Facebook Messenger, as well as Adidas Runtastic and Nike Run Club, are missing from Tizen, along with many more. Being able to make a Google Keep list on your phone or computer, then access it from your watch is excellent — but not an option if you have a Samsung Galaxy watch.
Tizen does have something going for it in the app store fight that gives it a point over Wear OS, and that's app discovery. Finding apps for your watch though the Galaxy Store on your phone is simple through the Galaxy Wearable app. This is an area that Google needs to fix, because there isn't a Wear OS section for apps. Whether you go to the Google Play Store on your phone or the Wear OS app, there's no direct link to finding apps for your watch.
If you are someone who uses their digital voice assistant for, well, anything, don't bother with Tizen. Since Samsung has decided that it wants to pursue its own voice assistant, Bixby, you won't have access to Google Assitant on your wrist. If you've never gotten to use Bixby, the best way I can describe it is that it's like speaking to a 4-year-old. They understand you, sometimes, and can give you an answer, sometimes. The answer you get could have information that pertains to your question, or it could be about dinosaurs — you never know.
I've had to randomly re-setup Bixby on my Galaxy Active 2 watch a few times for seemingly no reason. Responses are slow, and usually, the app doesn't even work. With Google Assistant being directly accessible from Wear OS devices, it is helpful and easy to use. While the experience isn't perfect, far from it, at least Google Assistant is reliable and capable.
There are workarounds for getting Google Assistant onto your Samsung Galaxy watch through some apps in the Galaxy Store, much like some ways to get other missing apps onto your Tizen watch. Still, it's clunky and even slower than usual. Generally, the rule-of-thumb is that if you have to shoehorn something onto your watch to get it to work, it usually doesn't — at least not well.
Now, I don't want to seem as if I'm entirely in love with Wear OS and don't like Tizen at all. I own and use both regularly. I just recently reviewed the Samsung Galaxy Active 2, and I quite liked it. However, most of the joy found in that review is due to the hardware. Samsung, much like its phones, makes excellent hardware for its watches as well. The downside is that there isn't a whole lot of choice for watches on the Tizen side.
Similarly to Apple, if you don't like what it makes for watches, you can't go outside of that brand to get another watch if you want to keep the OS. Samsung has a decent style selection, but even but going back four years or so, there are only six choices with a few slight variations with each style. If you look at what's available for Wear OS, well, there's a lot. From brands you know like Fossil and Tag Heuer, to some, you may not have like Mobvoi and Misfit.
Which should you choose?
Having a choice in what you wear in clothes is just as crucial as your accessories. From a hat to earrings and purse to watch, these are all extensions of your personality and should fit who you are. From slim and ornate, minimal and futuristic, large and bold, or anything in between is available as an option from Wear OS. Each watch will run the same software and be familiar regardless of what company makes it.
Wear OS has plenty of issues. It's a bit boring, much like Android, it needs beefy specs to run correctly. The interface needs some updating and style put into it. Tizen is fluid and has some great details, such as the way notifications look. However, each of them offers benefits to whoever decides to pick up a device running the software. Though if you want choice in hardware, consistent usability, and app continuity between your watch and phone, then Wear OS is going to check more boxes.
The chameleon
Blends in, yet stands out
The Skagen Falster 3 is traditional looking enough to fit with a business suit and casual enough for dinner with friends. Full of leading technology to power Wear OS to ensure you don't miss a text, you have full access to Google Assistant, the apps you want, and so much more, all while looking great.
Sleek and powerful
Samsung Galaxy Watch Active 2
To take on the day
Samsung's top-of-the-line smartwatch offers you power and sophistication in a minimal design. Utilizing a rotating digital bezel to navigate Tizen, you'll be scrolling through the colorful display in no time. Offering a full-suite of health tracking features, this watch will go from the office to the gym without missing a beat.
Sign up for Black Friday email alerts!
Get the hottest deals available in your inbox plus news, reviews, opinion, analysis and more from the Android Central team.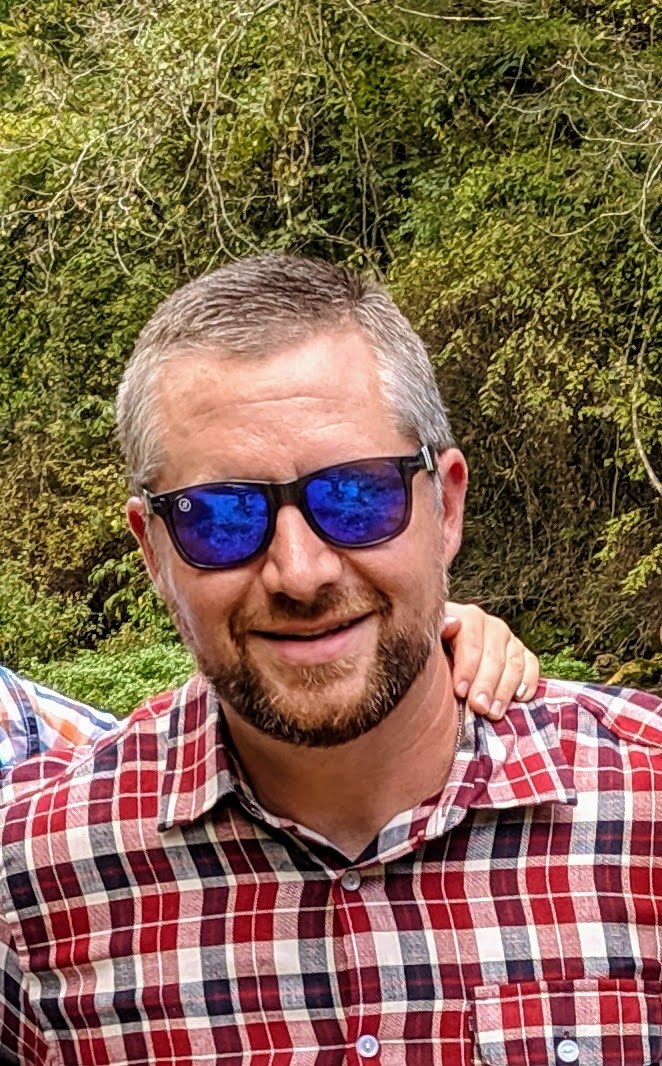 Chris Wedel is a fan of all things tech and gadgets. Living in rural Kansas with his wife and two young boys makes finding ways to get and stay online tricky. By utilizing his years of experience with the tech and mobile communications industries — success is assured. When not conquering connectivity challenges and testing new gadgets, he enjoys cruising a gravel road in his UTV with some good tunes.