Galaxy Tab Gingerbread update reportedly rolling out in Italy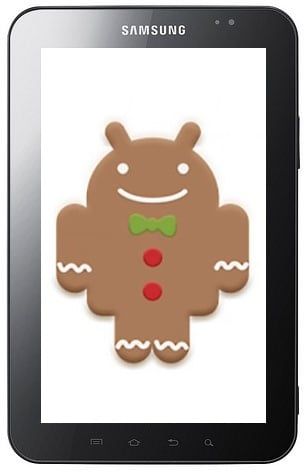 While we've all been gawping at Samsung's new 10.1-inch Galaxy Tab, it seems some original Galaxy Tab users have been getting their hands on a brand new OS update, bringing the 7-inch tablet up to Android 2.3.3. According to multiple reports on an Italian Android forum, the Gingerbread update has begun rolling out through Kies to Galaxy Tab owners in Italy.
We've yet to hear reports of anyone outside of Italy receiving this update, so if you've managed to get it on your Tab then be sure to let us know in the comments. The build number to look out for is XXJQ1 (baseband version P1000XXJPZ).
Source: Androidiani forum
Alex was with Android Central for over a decade, producing written and video content for the site, and served as global Executive Editor from 2016 to 2022.
I've never wished I lived in Italy until just now. It would be sweet if the update hit the US fairly soon. I'm not being picky, I just hope it's a good sign that more is to come.

just checked, nothing for Canada yet

im in the UK and i've got an update too. but i dont have the mentioned codes in my update version. im halway through so when its finished i will check in again

Thanks! If you do get Gingerbread, a screenshot/photo of Settings -> About would be awesome.

I'm in India. NO updates for my tab yet.

I wish it would skip gb and go straight to honeycomb. I like my tab but it feels too much like my epic 4g. As a tablet I would prefer a tablet os. For now it feel like a big a$$ phone without the phone

i agree, but im just happy (for now) we are getting something

dude i'm using it as a phone so i am really happy for gingerbread because 4" is nothing compared to 7". Samsung should have sold it as a phone, selling it as a tablet was a mistake since the OS wasn't there for a tablet but i guess Carriers in USA were protecting Galaxy S. If honeycomb will take this GSM telephony/text feature away then i will not upgrade to it

I use my Tab as a phone so Honeycomb wouldn't work for me. I suspect that is why they haven't gone that route. Cellular voice was part of their original marketing and they really shouldn't kill it now. Ice Cream Sandwich should make everyone happy, so I hope they focus on that as soon as it is released. I'm excited about upgrading to Gingerbread though. It will distract me from the awesomeness of the 10.1 I/O edition until June :)

Yes, this is true, Chainfire from XDA already has it booting on the tab here in the US. Even with a walk through :) Link!
http://forum.xda-developers.com/showthread.php?t=1073854 And he JUST posted a kernel with CWM 3.0.05 as well. I will be flashing when I get home. This is for GSM tabs only.

weird. i just had a firmware update but in my settings it still says 2.2. i'm still on froyo! WHY!?!?! what is it with samsung updates. they add more stock apps i cant get rid of that i don't want and i even have one of them (financial times) twice!?!?! and to top it all off my screen no longer rotates!
Android Central Newsletter
Thank you for signing up to Android Central. You will receive a verification email shortly.
There was a problem. Please refresh the page and try again.