The first phones with under-display cameras could be here soon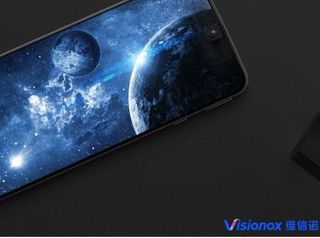 (Image credit: Visionox)
What you need to know
Chinese OLED maker Visionox has started mass production of its in-display selfie camera solution.
Smartphones using the company's in-display selfie camera technology are expected to be launched soon.
Xiaomi and OPPO are expected to be among the first smartphone makers to commercialize the new tech.
Earlier this year, Xiaomi Vice President and Redmi General Manager Lu Weibing had suggested that we may have to wait a long time for phones with under-display cameras to become a reality. Even though both Xiaomi and OPPO had showcased prototypes with their under-display camera tech last year, the two companies haven't announced any plans of commercializing it yet. According to Chinese display maker Visionox, however, phones with in-display selfie cameras will soon begin arriving.
China's display manufacturers, Visionox, has just announced the world's first mass-produced under-display camera solution. The world's first under-display camera phone will be released. pic.twitter.com/QWkQioy2LZChina's display manufacturers, Visionox, has just announced the world's first mass-produced under-display camera solution. The world's first under-display camera phone will be released. pic.twitter.com/QWkQioy2LZ— Ice universe (@UniverseIce) June 8, 2020June 8, 2020
Visionox has started mass producing its under-display camera solution, which enables smartphone makers to design phones with a true "full screen" design without any notches or cutouts. As per ITHome, the company's solution uses new organic and inorganic materials that allow for higher transparency than regular OLED panels in the area above the camera and an industry-first "drive circuit and pixel structure design" to minimize interference.
Along with these hardware tweaks, Visionox has also developed a software algorithm to get around the "fogging effect" that other similar solutions suffer from. Visionox says phones featuring its under-display camera solution will arrive "soon," although a specific timeframe hasn't been revealed. In addition to Xiaomi and OPPO, Samsung is also rumored to be working on the technology. Unlike the two Chinese companies, however, Samsung hasn't showcased a prototype featuring its under-display camera tech yet.
Sony's AI-powered sensors are the future of smartphone cameras
Get the Android Central Newsletter
Instant access to breaking news, the hottest reviews, great deals and helpful tips.
I think it's the way it has to be if bezels are a thing of the past. One thing I am struggling with on my p40 pro is the keyboard space being so low on my phone but just an adjustment I need to make. For me I don't mid the cut out but can see why people do.

Agree that this is the way to go if they can get image quality reasonable. Notches and holes don't make my head explode (we own the Note 10+, iPhone 11, iPhone XS), but they are hard to ignore when they cut into a movie. If I went to the movies and there was a big hole in the screen, I think I'd ask for my money back, lol. As far as bezels are concerned though, I think the bezel-less trend is driven by looks and not functionality... like vinyl roofs on cars on the 1970's 😉 Bezel-less phones can brag about screen ratios all they want, but the bottom of the screen is hard to use one-handed, the top is out of reach, and gaming is always worse on a bezel-less phone. There's a reason why EVERY gaming phone has bezels. Ironically, some phones with bezels have a better screen to body ratio than some phones that are "bezel-less". I have a lot of gaming sessions and have a rack of phones to pick and choose from, and the favorites are large format iPhones like the 8+ and similar, and flat screen Androids with bezels. On a bezel-less phone, thumb controls are often in an unnatural position and cramp your hands.

So instead of a notch/punchhole taking up screen when watching a movie/using the phone, now it will just be under the screen and still be blocking what is on the screen?

The screen contents will display normally, but will turn off when the camera is in use. I don't see a downside to the screen, but they will have to compensate somehow for the camera looking through a material that is only semi-transparent. I don't expect camera quality to match a pure glass lens, unless they use dual sensors with an offset position relative to the screen pixel matrix.

PS: Think of it as a holepunch camera that disappears when the camera is not being used.

That makes more sense. In the header image it looked like you would still see the camera even when off which made me wary.

LG is making prototype see through OLED screens and Samsung has the window tv. That tech can be used the same way. I'm surprised those two companies haven't figured it out yet, they already have the tech for it.