Facebook for Android v1.6 in the wings, beta testers needed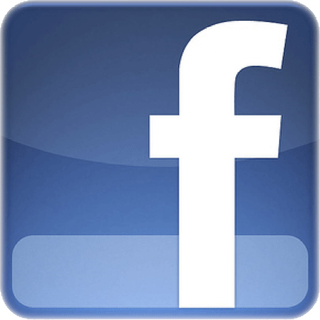 It started off as much maligned and then turned into pretty ok, so it's been interesting watching the Facebook for Android app evolve since it's inception on our phones. It would seem the next step of that evolution is nigh, as the Facebook for Android developers are seeking your (yes, you) help in beta testing v1.6 of the app.
A partial list of fixes includes:
Improved News Feed including comment liking
Pages
Video Uploads
Many bug fixes
If you like to be on the bleeding edge of tech (or just Facebook), be sure to hit up the source links to get your name in the pot.
Signup form; Source: Reddit; via Android Police
Android Central Newsletter
Get instant access to breaking news, the hottest reviews, great deals and helpful tips
Agreed! Nice to see the android FB app finally getting up to par with the iPhone app.

weak, friendcaster / flow / F+ has had this stuff for a long time now. I use pages, groups, comment liking quite a bit, oh and video uploading of course.

I really hope the official app improves. I've been using Friendcaster (formally Flow) and it's been better than the official app, imo.

No can do. Plants vs. Zombies took ALL my internal phone storage.

Um...move it to the SD then.

either move it to the SD or stop using some ancient brick running Android

Now how about a Honeycomb app. The Facebook app on Honeycomb looks ridiculous.

The Zuck has already said there will be no official tablet version of the app since he doesn't see tablets as being "mobile."

Wow. The Zuck sounds like he is turning into a punk version of Stevie Boy over at the fruit factory.

Yup, fame and fortune are too much for this kid. All he did was create the Apple version of MySpace. No personalization, just follow in his vision. I'm sure the movie portrayal of him is not far from the truth.

lol. "fruit factory." love it.

The Zuck has already said there will be no official tablet version of the app since he doesn't see tablets as being "mobile."

FriendCaster Tab is a Honeycomb-optimized version of Friendcaster. It works great on my Xoom - https://market.android.com/details?id=com.handmark.friendstream

I must agree with morellox...I bought Flow (which is now Friendcaster) and it puts the Facebook for Android to shame...the only thing it is missing is "chat"...but that is not important as I am more likely to "text" on my phone then to "chat"...Friendcaster just does everything better...I havent even used Facebook for Android other than using it to link Facebook profile pics to my contacts..lol.

LOL! That is exactly the same for me. FriendCaster is an awesome app. Hands down the best one for Facebook. The only and I mean only thing the Facebook Android app is good for is linking photos to your contacts.

I gave up on the Facebook for Android app long ago & switched to FriendCaster (it used to be called Flow). It already does what the Facebook app should have done at initial release! Notifications are instantaneous & actually work 100% of the time...access to Pages/Groups & the ability to like a comment have ALWAYS been there! I would be willing to bet that this update STILL leaves things out that FriendCaster already does.

This app needs some serious work!

Ummm. Facebook using a Google Docs form to sign people up for an official beta? Why do I find this hard to believe???

Just finished beta testing DX gingerbread so im ready to test the new FB app on this OS.

finally they are ganna fix the problems :)

Signed up! Thanks for the tip as usual :)

Garbage. They "added " notification almost a year ago and I still have never gotten 1! Flow ftw!!

Ditto on the notifications. I never seem to get them.

I totally had the same problem with notifications... I lost count at how many times I posted something along the lines of "Notifications?! What notifications?!" because I NEVER got a single one.... until a few weeks ago. I'm not sure if it has more to do with GB or more to do with me deactivating and then reactivating my Fbook account (I upgraded to GB and deactivated and reactivated my Fbook account around the same time), but ever since I did those two things I have gotten push notifications every time someone has posted something on my wall.

I'm using friendcaster. I give up on the official Facebook app.

When I tried clicking on the "Signup Form" link, I go to a page that displays: It looks like the form "Facebook for Android preview" is turned off. Huh? What happened to the beta signup? Something isn't right.

thats so stupid -__- i just got home and its already closed...

What about Poke? Does it work?

Poking was sooooo last decade.

If someone gets an apk, please host it.

They told us not to share the download as it will only work for facebook users in the beta group.

Thanks for the tip on FriendCaster! Why was I suffering through the ancient Official Facebook app?

I hope they add the ability to share posts and also making any pic a profile pic.

I also like friendcaster but I'm getting a ton of errors from it lately...
Android Central Newsletter
Get instant access to breaking news, the hottest reviews, great deals and helpful tips
Thank you for signing up to Android Central. You will receive a verification email shortly.
There was a problem. Please refresh the page and try again.