Enpass password manager adds native two-factor authentication support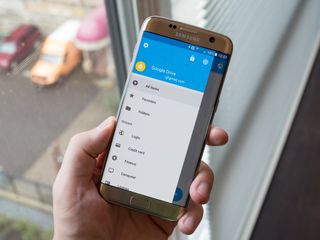 Enpass is a popular offline, cross-platform password manager app that you can use to store your login credentials, credit card information, and other sensitive data. The Android app had fingerprint support for a while, and the latest update brings support for Time-based One-time Password (TOTP) authentication as well.
TOTP is an algorithm that computes a one-time password from a shared secret key and the current time, and is used in a number of two-factor authentication systems. With TOTP support, you don't need to switch to other authenticator apps, and login directly from within the Enpass app.
The latest update bumps the version number to 5.1, and also introduces selective field sharing, allowing you to manually select the fields of your choice of any item and share them easily instead of sharing the whole item.
There are also some minor changes. The quick PIN code length has been increased to a maximum of 10 digits, and this version adds support for a custom User Agent, ability to set DuckDuckGo as the search engine in the Enpass browser, as well as storing more URL formats like third-party app URLs.
Enpass for Android is a free app with a 20-item limit. For unlimited items and for the ability to sync your data across devices, you'd need to buy the app for $9.99. Check it out at the Play Store (opens in new tab), and let us know how you like it.
Get the Android Central Newsletter
Instant access to breaking news, the hottest reviews, great deals and helpful tips.
The Android app "HAS had" fingerprint support for a while. Right now you make it sound like they removed the feature.

This is a great app. Glad to see the updates Posted via the Android Central App

Biggest change was autostart up for desktop. It was my one annoyance with enpass. Now if they could make the keyboard a bit better and swipe like lol.

I'll have to wait for my Note 5 marshmallow update (full fingerprint authentication) for this to be convenient. Posted via TCP/IP

Doesn't having it built into the app sort of defeat the point of "two factor", though? I mean, if someone has that app on your phone, then they have everything because they also have access to the TFA aspect of it.

No, not really. 2-factor is an additional layer of security protecting yourself from phishing, brute force or malware. You still need a physical access to your device and and additional fingerprint or passcode to access the app.